Did you know you could create a game or 3D print in your own home?
There has never been more incentive to master 3D modeling programs, and with the rise of independent video games and personal 3D printers, the demand for easy-to-use 3D modeling software has skyrocketed.
3D modeling programs for beginners
By necessity, 3D modeling programs are complex. However, a program can be easy to learn if it has a good UI and provides a variety of tutorials or learning resources. Here are some of the 3D modeling tools with the highest satisfaction ratings, as well as some software aimed at beginners.
1. Cinema 4D
Cinema 4D is designed to be fast and easy to use for both professionals and beginners. It prioritizes intuitive and customizable UIs so anyone can modify it to better fit their needs.
Real user review:
"If you are new to 3D I would recommend Cinema 4D because it won't scare you off. You will get great results with little effort and it will be quicker to learn than any other software. If you are already working with another 3D app, I can assure you that Cinema 4D will do the same or better. Eventually it can complement it by doing some tasks that in other 3D apps are more difficult to the common user or more time consuming to obtain." — Diogo V.
2. ZBrush
ZBrush provides tools for both 2D drawing and 3D modeling, many of which purposefully overlap. This solution also provides a variety of modeling methods that don't require a powerful graphics card to create.
Real user review:
"Zbrush makes sculpting high quality assets very easy once you learn the program. I use it most for character concepings [sic], you can take a sketch and turn it into a 3D model very quickly with some experience. We can also create final character models and textures with high production value as well." — Mike B.
3. Modo
Modo is a powerful 3D modeling program with a variety of modeling, rendering and animation features. The website provides tutorial courses in a variety of features, as well as paid tutorials to hone your skills even further.
Real user review:
"Modo is an easy and intuitive tool to use. With mesh fusion, you can also create some really nice geometry which is something that could compare to Autodesk Fusion 360. Modo's rendering is also very nice and powerful to use. I also like to use the replicator feature and texture bombing for quick concepting." — Hector R.
4. Blender
Blender is a free, open-source 3D modeling tool created for artists and small teams. Despite being free, it contains a variety of powerful tools.
Real user review:
"Modeling in blender is fast and easy, animating is also very user friendly. But the main thing is the really good rendering engine: some really good shaders and a very nice node-based system makes the crafting of materials a real fun-ride. Also the results can get top quality!" — Nicola F.
5. 3DS MAX Design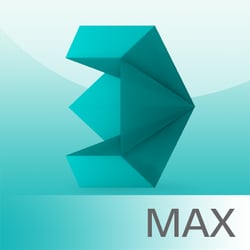 3ds Max Design is a powerful program that includes rendering and asset libraries. 3ds Max Design is primarily meant for game design, but can be applied to any 3D modeling industry.
Real user review:
"3DS MAX is great for designers, animators and architects. You can achieve any goal with so many ways possible. For professionals there are a lot of shortcuts. For beginners there are icons and short videos to get started with the new tools. It has its own ways of rendering, animating, modeling, texturing but it also has support for third party plug ins that really bring 3ds max to the next level, like VRay and Corona." — Aris G.
6. Lightwave 3D
Lightwave 3D is a powerful 3D modeling and animation software aimed at visual effects and game development professionals.
Real user review:
"I enjoy the live and fast rendering, simple modeling system and powerful features. For the price, you get a ton advanced features for rigging, dynamics, animation and rendering. The newer versions are much more pipeline oriented, by including support many outside rendering engines (including Octane) and native tool building using standard python." — Matthew C.
7. Sculptris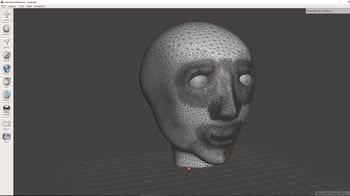 Sculptris is a free, somewhat more limited version of ZBrush, geared specifically toward beginners and hobbyists.
Real user review:"Super easy interface with simple import/export options. Ability to texture quickly both in program and with a digital art program is super helpful. I used Sculptris in combination with Unity for a while and it helped the gamemaking pipeline a ton!" — Bobby F.
8. Tinkercad
Tinkercad is a browser-based 3D modeling program primarily for creating models for 3D printing.
Real user review:
"It's all in the browser. TinkerCAD is a very simple to use CAD software, and provides downloadable STL files suitable for a 3D printing slicer software. TinkerCAD on the web + Cura on your local machine is a great path to 3d printing for beginners. The interface is very straightforward, and the tutorials are just enough to get you going."
Time to start modeling
Learning a 3D modeling program is a time investment, but these products try to make it easy for beginners. Between intuitive UIs and comprehensive tutorial and learning programs, you'll be an expert before you know it. Beginners should also leverage other 3D modeling resources online, such as the Sculpteo blog.