There are many reasons that penetration testing is important to organizations.
Not only does it help achieve various goals related to security, but it gives organizations greater confidence that they're meeting hackers head-on by mimicking their behavior and seeing how well they advance.
Penetration testing may be frustrating for security teams, as they may discover gaps they had previously failed to address. However, any negative feelings had about these tests are greatly overpowered by the knowledge of systematically mitigating risks that might otherwise lead to incredibly costly and stressful compromises.
TIP: Learn how enterprise backup software can help protect your organization from a data breach or cyber attack.
Security testing is particularly critical in highly-regulated industries, such as healthcare – in which penetration testing helps establish compliance with the HIPAA Security Rule.
However, all organizations can benefit from these processes. Understanding penetration testing involves knowing why it's used, its standard stages and best practices, and a few key tools that can help you perform some tests yourself.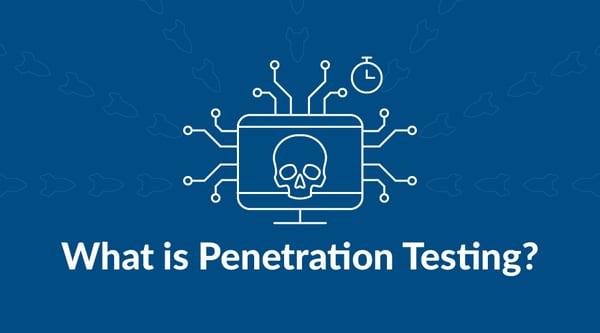 What is penetration testing?
Penetration testing is essentially trying to figure out to how to penetrate your own environment (i.e. entering into your network through security loopholes found through various means). This is also called ethical hacking because it necessitates permission from the target.
Penetration testing surveys weaknesses that might be used as attack vectors within web applications, networks, and computer systems. You can use tools that both run automated checks and conduct manual penetration testing, which incorporates human expertise alongside penetration testing software.
Benefits of penetration testing
A penetration test can accomplish five related objectives:
Discover security policy blindspots

– A penetration test is, in part, an assessment of your security policy, as it guides you in mock responses to these test attacks. An example of a problem with a security policy is that it might be focused too much at breach detection and prevention than on getting intruders out of your system.

Reveal compliance with security policy

– The findings from penetration testing will either align with your current policy or not.

Improve security itself

– The penetration test is a way to determine what your vulnerabilities are, allowing you to make changes and establish better protection.

Gauge staff knowledge

– The security understanding of your personnel will become more evident through these tests.

Prioritize risk

– The risks you face as an organization are manifold and diverse. If you want to be able to safeguard yourself well, it is very important to know what your highest priorities are.

As noted

by networking consultant Andrew Froehlich, "There's no better way to determine priority than to use a penetration test to identify areas of weakness."
Stages of penetration testing
The basic stages of penetration testing are as follows: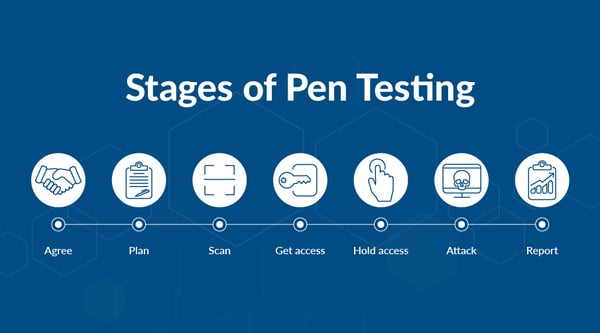 Agree

– First, it's necessary for parties to be in agreement, so you must sign a contract with a penetration tester, allowing them to use certain levels of exploitation and methods against your systems. These agreements are when decisions are made, such as whether it is okay to bring the production environment offline during a non-peak time. Another consideration is that the attacker might change production data, giving you insight but also costing you in revenue and reputation.

Plan

–

This stage is information-gathering. A huge amount of time should be spent in this preparatory phase, learning about network topology, domain specifics, etc.

Scan

–

The actual attempt to begin compromising the target occurs with this step, in which the attacker sends out various requests to the system or network and notes how it reacts.

Get access

–

Now that the attacker has a sense of the weaknesses, they can attempt to breach them. What is revealed by the scan will not all be useful for gaining access – only weaknesses that provide a path to gaining access.

Hold access

–

Your next goal with the penetration test is to develop persistence within the system, meaning that you maintain your access. You want to know if your penetration effort keeps you inside the system after a change, reset, or reboot.

Attack

–

During the attack or exploitation phase, you try to inflict wounds. Typically, this stage is

strictly controlled

to minimize actual damage. However, you do want to actually attempt exploitation.

Report

–

The leadership of the target organization can only respond properly to a penetration test with all the information, which is compiled within a report for review.
Penetration testing best practices
When you are getting ready to plan your penetration testing, here are some best practices to guide you: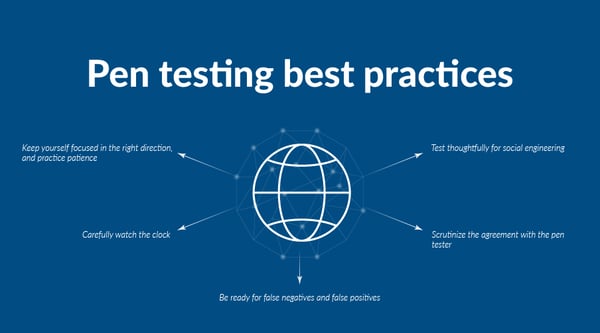 Keep focused in the right direction and practice patience
When you penetration test a system or environment, you can find yourself overwhelmed with the project.
As it becomes more daunting, there can be a desire to cut corners – whether by rushing through a stage of the testing or skipping over steps. You must methodically proceed through these tests, as your objective is to reveal any and all vulnerabilities that exist.
You and your company could both be held liable if you do not perform penetration tests adequately.
Carefully watch the clock
Time management can be critical depending on the scope of the environment you're analyzing. You may test pieces of a system, network, or application. It is pivotal to continue to give yourself plenty of time for all the possible vectors and exploits.
Prepare for false negatives and false positives
It may seem like the end goal of penetration testing is the report on all vulnerabilities discovered. In actuality, the end goal is to fix all the security weaknesses.
In between the creation of the report and launching security fixes is an assessment of the report to identify any false negatives or false positives.
False negatives occur when you have a security flaw that is not identified.
False positives are when a signaled problem does not actually exist.
Test thoughtfully for social engineering
Social engineering is on the rise. For example, when phishing techniques are used to spread ransomware. However, when you include social engineering within your penetration testing, you open yourself to a whole new set of issues.
When testing for social engineering, make sure that you know the local laws; do not harm anyone; develop scenarios that are common, rather than cinematic; have a transparent agreement signed; are certain relevant parties are alerted before starting; and proceed cautiously to avoid exploiting unintended people.
Scrutinize the agreement with the penetration tester
If you sign a contract with a tester who is experienced, they will likely want you to release them from liability.
For instance, a penetration tester might want it to be your problem if they completely shut down your network. Because that is a possibility with a penetration testing agreement, you want to be certain it does not apply to yours. The agreement should appropriately cover risks within the relationship, such as those to confidentiality.
Penetration testing tools
There are many different tools you can use for penetration testing. Some of the most widely used and effective penetration testing software tools are as follows: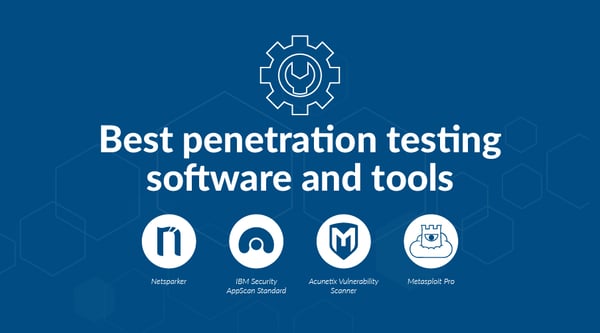 1. Netsparker
Netsparker is a penetration test tool for web services, Web 2.0 web applications, HTML5, and single page applications (SPA). It is a Windows-based application that you can get on-premises or online. There is a proof of exploit within the reporting to avoid false positives.


2. IBM Security AppScan Standard
By automating app vulnerability testing, this platform safeguards you against data breaches and attacks. You can use white and black box assessments for advanced, dynamic analysis. You can also scan your site for any weaknesses that might be embedded in the code. Every problem that is found willhave an explanation following each scan. A remediation checklist is provided.

3. Acunetix Vulnerability Scanner
This tool scans HTML5, single page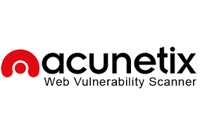 application, JavaScript, and other types of web apps. The web scanning platform is easy to use, highly scalable, and offers strong availability. It gives information on XSS, SQLi, and a broad range of web weaknesses – extending to out-of-band vulnerabilities, making it the only tool on the market to offer that through an automated detection process. Vulnerability management tools are integrated to manage and control threats systematically.

4. Metasploit Pro
A penetration testing tool that provides closed-loop vulnerability validation in order to establish risk. This incredibly popular environment helps you better prioritize and become more productive while assessing potential weaknesses. Metasploit Pro also enables you to send out mock phishing emails to gauge the security awareness of your staff.

5. Detectify
This tool includes a scanner that looks for more than700 possible vulnerabilities, including for XSS and SQL injections. There are also security tests that are submitted by ethical hackers made available through the ecosystem, allowing you to expand your perspective and strategy.
---
Penetration testing: seeing if you can get in
Penetration testing is critical to revealing any vulnerabilities within your system. After all, what better way to protect yourself than to take the part of the attacker and do what they might before they get a chance?
When you need a penetration test, make sure you are trusting the right people to assess your environment. A strong penetration tester is a managed services provider with information security expertise.
Read to learn more about securing your systems in 2019? Learn about the best software testing tools from real users.