Investing is a game of risk, and in 2019 there are new ways to play.
Experienced investors are seeking out modern strategies to grow their money, like emerging cannabis stock and cryptocurrency investing. Meanwhile, Millennials and Gen Z are not investing as much in the first place, and when they are, they're changing the game.
Investment statistics
We'll sum up the current investing climate with these 35 statistics. Check them out and see what you can learn about current investing trends.
Interested in specific investment statistics? Jump ahead to:
Millennial investing
As more Millennials and Gen Z folks emerge as new investors in 2019, how are they changing the landscape? What are they investing in, if at all? And how are they doing it? Turns out, there's an app for that. Young people just starting out investing are using apps like Robinhood instead of traditional portfolios. Read on for more stats:
Investing in cryptocurrency
Blockchain technology continues to grow in 2019. As they become more prominent as a form of currency in just about every market, cryptocurrencies continue to emerge as ways to invest. Just how big is crypto in 2019? Read on to find out.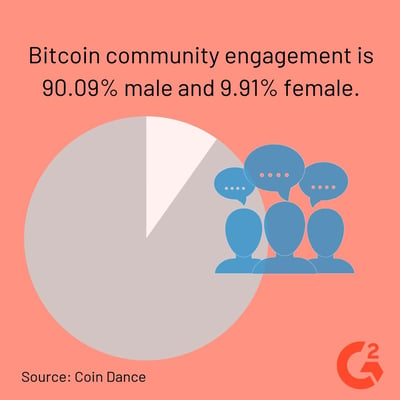 Want to jump on the blockchain train? Find the perfect blockchain software you can use to implement cryptocurrency in your industry.
Marijuana stock
As more states legalize cannabis, investors are looking to get in early and watch their stock grow like a...well...weed. The problem: legalization laws are not friendly to the cannabis supply chain, meaning marijuana producers are not yet able to operate at their full capacity, hurting the cannabis stock market. Nonetheless, cannabis stock is popular in 2019.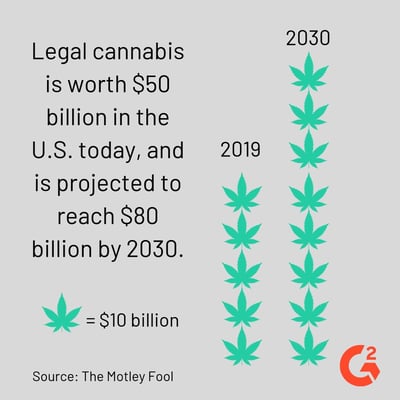 Investing and identity
Want to invest in 2019? Put your money where your mouth is—at least that's what your peers are doing! Below are stats about how groups invest based on gender, race, and politics.
Other 2019 statistics
Investors safeguard against tragedy by diversifying their portfolios, but knowledge and insight into the market and current trends make for smarter investing. Where does the stock market stand in 2019, and where is it going? Read these stats for some insight.
Go forth and invest
Ready to risk it and jump into the investing pool in 2019? Just remember to diversify with stock, bitcoin, and more!
New to investing? Start by learning about stock on the Learning Hub.