Sustainability is one of the most pressing issues for governments and environmental organizations around the world.
As more and more research is conducted, we're realizing the importance of combating the effects of climate change while protecting the environment from other harmful effects of carbon footprints and mass manufacturing.
While it's up to each of us to reduce our environmental impact, a major way to remain sustainable into the future is through environmental engineering.
What is environmental engineering?
From developing solutions for waste management to reducing air pollution, environmental engineering aims to protect human health and nature's ecosystems and reduce the overall impact of humans on the environment. It all comes down to engineering our environment with sustainability in mind.
Environmental engineering definition
Environmental engineering is a profession focused on finding ways to improve the overall quality of the environment.

What do environmental engineers do?
Environmental engineering is a subset of civil engineering and incorporates many of the same tools a civil engineer uses, such as civil engineering design software and computer-aided engineering software. Environmental engineers leverage these tools to draft complex 3D designs of sustainable structures, as well as analyze how their designs impact the environment.
Since there are many subsets of environmental engineering, software for civil engineering design offers a variety of modeling features that help a variety of different use cases. This includes carbon footprint assessment, air pollution modeling, wastewater modeling and any other systems involved with reducing environmental impact.
Environmental engineering's positive impact today
Environmental engineering is not only building for the future, it's having a direct and positive impact on the day-to-day lives of countless workers across the globe.
Research shows occupants of high-performing, green-certified office buildings scored 26% higher on tests of cognitive function, had 30% fewer sickness syndromes and 6% higher sleep-quality scores than those occupying high-performing but non-certified buildings.
These are actual positive changes resulting from environmental engineers making huge strides improving urban planning and urban architecture.
Aside from green buildings, another issue environmental engineers continue to tackle is air pollution. One of the most recent ways environmental engineers have found to decrease air pollution is by engineering "smog-eating buildings." These buildings aim to absorb the smog impacting the environment. The Palazzo Italia (pictured below) is an example of a smog-absorbing building built in 2015 for the World's Fair. The Palazzo Italia consumes 40% less energy than a conventional building of its size, and emits zero air pollution.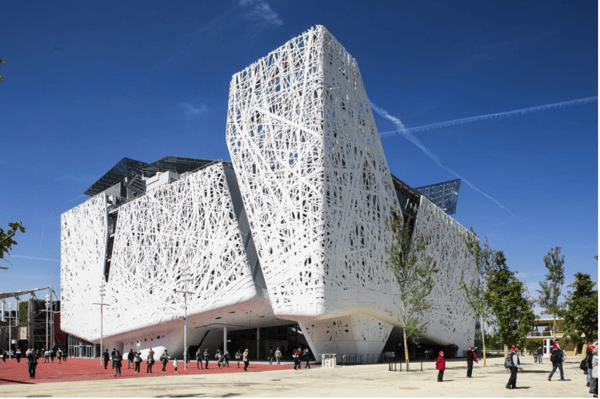 Environmental engineering and businesses
Historically, environmental engineering jobs were often the result of municipal and urban planning officials tapping engineers to create sustainable buildings. But with today's more green-friendly social climate, it's a completely different story. Rather than government offices employing environmental engineers, it's the general public creating the demand for environmental engineers. In fact, 87% of consumers will have a more positive image of a company that supports social or environmental issues.
Major corporations and brands are responding by jump starting their own green marketing initiatives to highlight their efforts to produce positive environmental change around the world. Some of these initiatives, such as Starbucks' "Greener Store" program, aim to reduce waste and expend 30% less water and 25% less power during production. These are initiatives that fuel the need for more environmental engineers, which shows a promising future for environmental sustainability.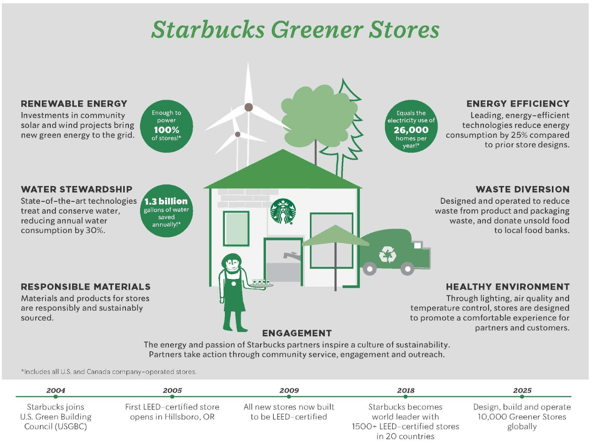 Takeaways
As more environmental concerns arise, demand for environmental engineers has grown slowly. The Bureau of Labor Statistics projects 8.3% employment growth for environmental engineers between 2016 and 2026, and in that period, an estimated 4,500 jobs are expected to open up.
This is a great indicator that the general population is increasingly concerned with the need to create a sustainable environment for the future.
---
Want to learn more? Find out other ways in which architects and engineers are using software to help build sustainable structures in our article on building information modeling (BIM).