An unforgiving curb outside a bar. An office toilet. A stainless steel mixing bowl of Korean chili sauce.
These are the places my iPhone has died.
If you, too, are prone to dropping your phone in less-than-ideal locations, you are likely familiar with the cycle of praying that the phone survives its drop, realizing that it's beyond repair, hoping it's been backed up recently, reluctantly shelling out untold amounts of money to replace it, and finally investing in a better-quality protective case.
However, with all of these changes, you'll probably need to know which version of iPhone you have - to buy that heavy-duty, waterproof, Korean chili sauce-proof case, of course. It's easy to find out what iPhone you have.
What iPhone Do I Have?
It's easier than you think to learn which iPhone you have.
What iPhone do you have? Steps to find your iPhone model
Open Settings
Click your name at the top of the page
Scroll down to where it says "YourName's iPhone" - text below that will display your version
Click the iPhone icon for even more details including IMEI number, serial number and iOS version.
Find your iPhone model
First, on your phone's home screen, locate the Settings icon. It looks like a gray gear in a gray box.
Open settings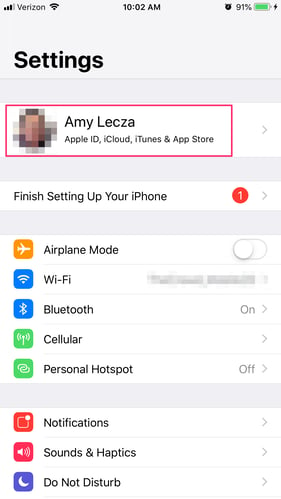 Click your name at the top
Your name will appear at the top with a photo of you. Click this.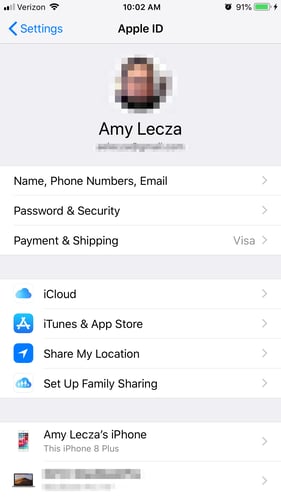 There, at the bottom of the page, is your iPhone with the model number below it. You'll also see any other registered Apple devices that your Apple ID is used on here.
Stats about your iPhone
If you want to go beyond finding just the model of your iPhone, you can click your device name from the above step and also find out which iOS version you're currently operating on, as well as your phone number, serial number, and IMEI number.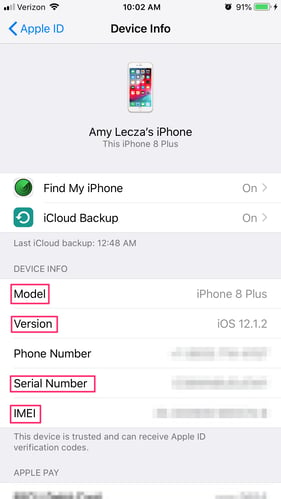 iPhone serial number
Your iPhone serial number can be found on the box that you received your iPhone in, but in case you don't have that lying around, you can also find it on the iPhone model page. This is useful if you're looking to set up an appointment for maintenance with the Apple Store or if you're registering your iPhone with Apple.
iPhone IMEI number
What is an IMEI number? IMEI stands for International Mobile Equipment Identity, or a series of numbers that's used to distinguish your mobile device from the other billion or so out there, and it communicates with your SIM card. The IMEI number can generally be found printed on the inside of the battery, but if you're not into doing iPhone surgery, you can find it on the iPhone model page above as well.
---
Next time you need to hastily find your iPhone version, there's no need to try and locate the box - in a few easy steps, the information is accessible!
Interested in learning more about how to get the most out of your iPhone? Check out these helpful articles: