Customer service standards are always changing.
In all my life, I've never had an attendant pump gas for me at the Shell station or the Valero. After receiving my license at the ripe age of 18, I learned how to gas up my car with a little trial by error that ended up with my shoes covered in diesel fuel.
Even as a child, I always saw my parents get out of the car and self-serve, leading me to believe this is the way it has always been.
What is a customer service philosophy?
A customer service philosophy is when customer service teams develop a strategy on how they handle service and support issues, guided by a brand's guiding principals and company values.
If you ask someone slightly older, they might have a different recollection. There was a day—and there still is, for a minority of locations—when station employees would perform the service for you. Due to the innovation of self-serve machines in 1964, stations learned they could continue to offer the same quality fuel without dispensing labor costs.
Image courtesy of Vlada on Flickr
We've also seen customer service interactions and exchanges evolve with the popular establishment of ATMs, which allow users to receive cash without ever conversing with a bank teller. Retail purchases can be accomplished entirely online, without the assistance of a salesperson.
When processes change, the people working alongside them must adapt. The modern-day customer service strategy looks wildly different than it did before the advent of digital communication. Rotary dials and call centers began the revolution, making it possible to reach companies more quickly.
Image courtesy of Foreign Policy
What was originally only a face-to-face conversation could now be had miles apart. Call centers evolved, eventually giving way to the internet—and we pretty much know the storyline from there.
Digital communication has changed every aspect of modern society, from the way we communicate, to the way we perceive communication itself. We chat instead of call, and we tweet instead of chat.
The evolution of customer service is far from a standstill. So long as communication methods mature, our way of handling clients and their concerns will, too. If you're hoping to develop a new customer service strategy, or just update some pre-existing practices, you have to understand the service channels and tactics that will make your customer service team extremely effective.
Creating a customer service philosophy
There are so many facets of customer service in the present era that it's easy to lose track of what matters. Do I monitor my consumers on social media? Or do I dedicate our team to pursuing resolutions for email complaints? If I have a brick-and-mortar store, should I be more focused on how we treat customers in live interactions?
Truthfully, your philosophy should be multifaceted, covering some combination of these landscapes and proving your business to be accessible and caring. If you're unsure how to create a comprehensive customer service philosophy, ask yourself and your team the following questions.
The answers to these questions will inform you what matters most to your company.
What are our company values and how will they affect our customer service team?
Developing a customer service team means developing a customer service philosophy, or deciding on guiding principles that motivate how your employees handle certain situations.
A philosophy is different from a set of rules because it allows your employees to act out of their own convictions and see conflicts on a case-by-case basis as opposed to a formula. This hierarchy of ideas is what informs your employees of when to come down hard on a rule, and when to make exceptions for extreme situations.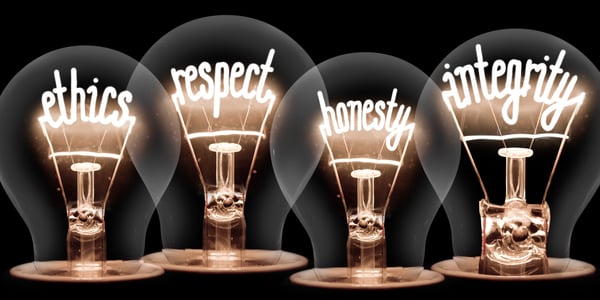 Developing a philosophy requires management to dig deep and ask what role customer service plays in your organization. If you own a service-oriented business, then your philosophy might focus on the healthy resolution of issues. If service is only tangential to your business, you may not build out a large team to address issues, or you may side more often with company policy. Customer service should be a vital concern for every organization, but it will be amplified in industries that exist to serve others.

Hotels and restaurants are examples of industries where the service philosophy is typically to resolve issues in a way that makes the client happy. Regardless of industry, make sure your philosophy is written out and communicated to new employees before there is any interaction with customers and other contacts.
What are we doing for our customers?
Understanding your customer's side of the equation will help inform your customer service strategy and philosophy. Part of this could include establishing company core values, or declaring a hierarchy of needs. Core values are helpful because they offer employees a few words to help remember the priorities of the company as a whole.
During a live chat or a phone conversation, an employee may not be able to look at a customer service handbook and figure out how to deal with a situation by the book. But if these core values are instilled in them from Day 1, it can inform their decisions when dealing with customer dissatisfaction. Organizations need to know what customer service metrics and KPIs they're tracking.
Where are my customers conversing?
Do some research on the demographic of your customer base. What are their ages, locations, industries, and will these things affect how they communicate? For example, older populations are proven to be more interested in customer service over the telephone than, say, a 20-something.
If your demographic is overwhelmingly 50 and older, you'll have to develop a call center team and maybe invest in a digital operator who can direct them to the correct department. Compare yourself to competitors in your industry. Figure out what policies or strategies they have in place, and consider if these are relevant to your organization, as well. Looking at where your competitors put their money
What software or technology strategy best serves our industry?
If you're an employee at a software startup, your users likely expect more modern and digital methods. Slack, a popular communication software for offices worldwide, offers support through chat or a "Contact Us" page as opposed to a 1-800 number.
(It should be noted that, when an organization purchases a software solution, they are usually assigned a customer service representative whose job is to specifically resolve their issues. We will talk more on this.)

Xfinity, being that it is a cable, internet, and telephone company, allows users multiple ways to get in touch with them, including a 1-800 number. Cable is an industry that has been around for decades, and longtime users would be dumbfounded if they suddenly weren't able to call a representative to discuss their bill.
Again, this plays into user expectations and making yourself available in forums where your customer base already expects you to appear.
Customer Service Representative Team
Next, let's talk about what a customer support team might look like. The makeup of a support team will look different depending on your industry. A great way to determine what kinds of roles to develop is to take a look at your competitors' support teams.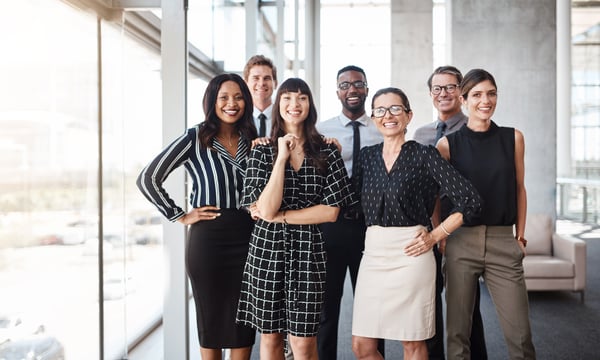 To give you an idea of some of the roles you may need to hire for, I've created a list of customer service roles below.
Customer Service Call Center Employees - Agent, Manager, Director
Call centers function because of a dedicated team comprised of a director, managers or supervisors, and agents. The director is a senior-level employee whose job it is to oversee a number of agents and ensure quality of care.
Call center managers report to a director and will ensure the success of their agents, as well as solve support queries as they are escalated. Call center agents take customer calls and work hard to resolve issues at the ground level. Agents are the first responders to customer problems.
Customer Support - Representative, Manager, Chat, Social Media Monitoring
Customer support is a general term used to define anyone tasked with resolving client conflicts. A customer support representative could be found in store, over the phone, on the receiving end of an email, or on the other side of a live chat. A customer support manager oversees these representatives and handles any escalations that may arise.
A live agent is someone who is in charge of manning live chats either on your organization's website, or within the customer portal. Live agents can help answer quick one-off questions, or can help resolve issues with a user's customer experience.
Although most live agents are classified as customer service professionals, leads-focused companies benefit from the contact information gathered through these interactions.
Image courtesy of LiveChat
We've already mentioned how social media is a popular gathering place for clients with complaints. It is not uncommon for organizations to have an employee or team of employees dedicated to resolving customer issues communicated through social media. Some software solutions create support tickets from social media mentions that ensure agents never let an issue slip away.
We also mentioned that some support issues are transferred to an organization's inbox. If so, you'll need someone manning those queries. Your organization may find an email support team necessary to facilitate timely responses and conflict resolution.
Customer Success Teams - Relationship Manager, Implementation Specialist
First off, what is a customer success team? Customer success teams are often found in technology companies, or any organization where clientele will benefit from customized and accessible support. Customer success managers (CSMs) are experts at their service offerings and are familiar with how to navigate the solution they're selling.
If a CSM doesn't understand how to resolve an issue at hand, they know how to quickly get in touch with someone who will. They work to keep long-term and mutually beneficial relationships, often with executives or other high-level employees.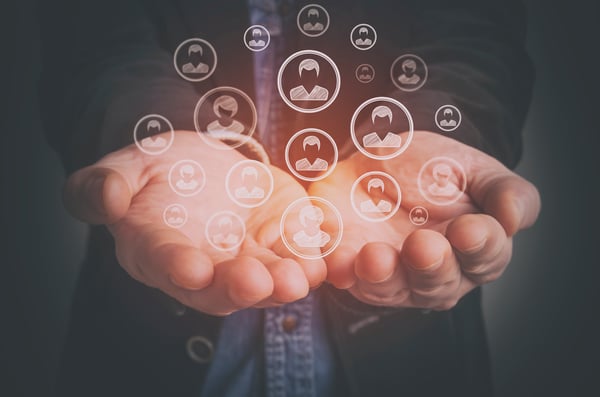 A company selling software will have a customer success team with agents each assigned to their own portfolio of clients for immediate support. These agents are often referred to as relationship managers or client success advocates.
A relationship manager exists to nurture the relationship between company and client, and serve as the first point of contact when issues arise. Implementation specialists help companies onboard their employees to new software or products, and remain at their side until the organizations can stand on their own two feet.
Customer success managers often oversee relationship managers and implementation specialists. It is the manager's job to ensure client portfolios are evenly distributed among employees and ensure all issues are resolved completely and in a timely manner.
A customer service philosophy is crucial
Customer service is about making your users feel heard, valued, and supported. It's the business that carries on after the sale, and, to some, this is the business that matters most.
Your company's convictions will motivate the final priorities of a customer service strategy. How you treat users is a reflection of your company's own values and morals, which is why it's impossible to narrate one correct format of the customer service philosophy.
Before you try to figure out your company's customer service philosophy, know its philosophy in general. Know who you are as people, and what role you're trying to play in your customers' lives. That will inform your actions more than any customer service strategy formula every could.
Want to stay informed about today's state of customer service? We compiled more than 100 customer service statistics in a single guide.