From cloud-based storage to a dusty file cabinet, there are many ways to store documents. More and more people are relying on cloud-based storage over physical storage, but which online option is the safest?
Across all industries, safely storing documents online is a priority. While there are plenty of options that allow you to store and share your documents securely, some are more secure than others. For guarding highly sensitive assets, virtual data room software is the ideal choice.
What is a virtual data room?
The term virtual data room may be confusing at first glance, so let's take a closer look at the definition.
Simply put, virtual data rooms go above and beyond normal security protocols. Features such as two-factor authentication, granular permission settings, user tracking, and single sign-on controls ensure multiple layers of security keep documents as secure as possible.
Why use a virtual data room?
For most companies that handle sensitive documents, virtual data rooms are an ideal solution as they allow users to store info in a place that is only accessible to authorized individuals.
Some industry situations provide a stronger use case than others. For example, mergers and acquisitions (M&As) require comprehensive legal disclosure pertaining to the companies involved in the acquisition process. VDRs are secure enough for this process.
Companies involved in initial public offerings (IPOs) have a strong use case for virtual data rooms as well. IPOs require businesses to be transparent with their activities and transactions. VDRs can help them juggle their public-facing responsibilities with any internal compliance duties. Additionally, virtual data rooms can easily add authorizations for new and prospective shareholders while prioritizing document security.
Virtual data room software vs. cloud content collaboration software
While virtual data rooms provide some of the same features as cloud content collaboration software, they also offer much higher security measures and reporting capabilities with user insights. On the flip side, unless heavy security measures are needed, the number of restrictions and authorizations make virtual data rooms inefficient and counterproductive. A straightforward cloud content collaboration system better suits businesses that don't need to comply with stringent security regulations.
Drawbacks of a virtual data room
While high security measures are the main benefit of virtual data rooms, such measures can often lead to authorization and access issues. Users that have the ability to assign authorization are responsible for ensuring all parties gain accurate authorization. If an authorized user is not granted access, they may end up confused and frustrated, especially if they require the document for a time-sensitive reason. Ensuring all users have proper access mitigates these issues, as do authorization templates.
5 best free virtual data room solutions in 2019
There are plenty of virtual data room solutions available, but which one is the right choice for your business? For each qualifying product, we created a profile to give a snapshot of what it is and what it does. We also give insight into the product features to help you make the best decision for your business.
To help you narrow down virtual data room offerings, we have covered a variety of solutions ranked by user satisfaction score as of August 9th, 2019. These products represent a small portion of the many virtual data room software offerings listed on G2.
1. DealRoom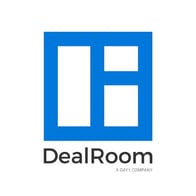 Product Name: DealRoom
G2 Star Rating: 4.3 out of 5 stars
Overview: DealRoom provides agile M&A tools alongside its virtual data room product. DealRoom's M&A tool provides data storage, diligence tracking, and communication tools, while the virtual data room platform allows users to securely upload documents, set file visibility and quickly assign tasks.
Features
Drag-and-drop file upload
Detailed authorization controls
Full-text search capabilities
Diligence tracking
Document activity tracking
---
2. iDeals Virtual Data Room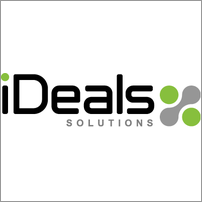 Product Name: iDeals Virtual Data Room
G2 Star Rating: 4.6 out of 5 stars
Overview: iDeals Virtual Data Room provides users with secure document sharing and enterprise collaboration. The platform boasts an easy-to-use interface and requires no training to get started.
Features
Drag-and-drop file upload
Bulk upload
Upload files in any format
Automatic index numbering
Full-text search
---
3. Ansarada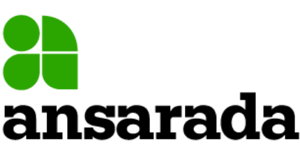 Product Name: Ansarada
G2 Star Rating: 4.4 out of 5 stars
Overview: Ansarada provides an AI-powered virtual data room. This tool is focused on helping companies and their advisors thrive amidst their most important business events, such as mergers, acquisitions, capital raises, IPOs and audits.
Features
Customized client experience capabilities
Bulk upload
User tracking
Insights and reports
Detailed authorization controls
---
4. ShareVault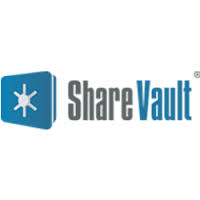 Product Name: ShareVault
G2 Star Rating: 4.7 out of 5 stars
Overview: ShareVault is a virtual data room and document sharing solution that also provides document sharing analytics.
Features
Remote shredder
Detailed authorization controls
User tracking
Insights and reports
Activity heat map
Full-text search
5. ShareFile Virtual Data Room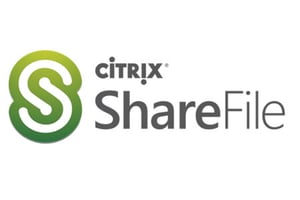 Product Name: ShareFile Virtual Data Room
G2 Star Rating: 4.7 out of 5 stars
Overview: ShareFile Virtual Data Room allows users to exchange files easily and securely. You can use any device to securely access stored files, share documents and create workflows.
Features
View-only access
Click trails
Insights and reports
Detailed authorization controls
Email alerts
Full-text search
Take document security to the next level
There are a lot of reasons to be safe, but for some industries, it's absolutely essential. VDRs not only safeguard files, but provide extra peace of mind.
Want to learn more? Take a look at how to transfer files from PC to PC or find out what cached data is and if you should keep or clear it.