Just what is a CRM database anyway?
Presumably, if you're here you have some idea of what customer relationship management, or CRM software is - the system of record that businesses use to keep track of interactions with prospects and existing customers.
You understand that it's the hub uniting sales, marketing and customer service, and that it ideally provides a complete view of customer identity, history, preferences and activity.
What is CRM?
Customer relationship management (CRM) is the system of record that businesses use to keep track of interactions with prospects and existing customers. It's the hub uniting sales, marketing and customer service that ideally provides a complete view of customer identity, history, preferences and activity.
What is a CRM database?
A customer relationship management (CRM) database is all of the data about your customers that is stored inside a CRM system. Types of data that are stored inside a CRM database include: contact name, title, email address, social profiles, contact history, lead scoring, order history, recent news, and personality traits.
CRM vs. CRM database
People use the terms "CRM" and "CRM database" interchangeably. To be fair, it's also more convenient to just say "CRM" rather than differentiating between the components when there often isn't a need to. It's understandable — the database is the part that makes the CRM useful — but while few people will make a big deal out of this, it's also not entirely correct. The CRM interface is the means of feeding the CRM database. The interface is one way to get value out of the CRM system, but the CRM database itself is a source of value.
The conflation of CRM application and CRM database is most likely an artifact of history. CRM started as a three-way combination of database marketing, contact management, and sales force automation (SFA). These previously separate systems were united to work together, with hits from database marketing feeding the CRM system, which sales departments in turn drew upon to give the SFA something to chew on. The most active users were sales managers, who tended to see the non-SFA parts as "the other stuff," lumping them together because they were where the SFA application got its data.
Value of quality CRM data to your business
There are two main reasons why the ability to integrate with CRM is a highly valued feature of any business software. Adding and refining customer data is one reason; the ability to access the data housed in the CRM platform is the other. Think of every business system you have that isn't purely business-facing. What information does it use? Financial forecasts, shipping and inventory, Net Promoter Score (NPS), and first-call resolution in the contact center all touch the CRM database. Because of the CRM database, the concept of the customer-centric organization is literally true.
Related: Discover everything you need to know about CRM analytics.
Types of CRM data
CRM data can include any or all of the following customer information:
Geographic location
Business name, type, size
Contact information
Online identities
Demographic data
How they heard of you
Date of first interaction
Date of most recent interaction
Why they contacted your business each time
Who they spoke to
How their interactions were resolved
What products they use now
What they have bought from you in the past
Payment history
Renewal schedule
Which campaigns they have responded to
What they say about you on social media
Survey responses
This is not a comprehensive list of potential data, but the value of a CRM database should already be obvious. A well-maintained database tells you who your customers are, what they're worth to you, how to engage with them, what their likes and dislikes are, and what they might want from you in the future.
Outside of actual personal data — which you might also have — you know your customers with this. By integrating CRM with other business applications, your entire organization knows your customers the same way and can provide personal service of exceptional quality at every touchpoint.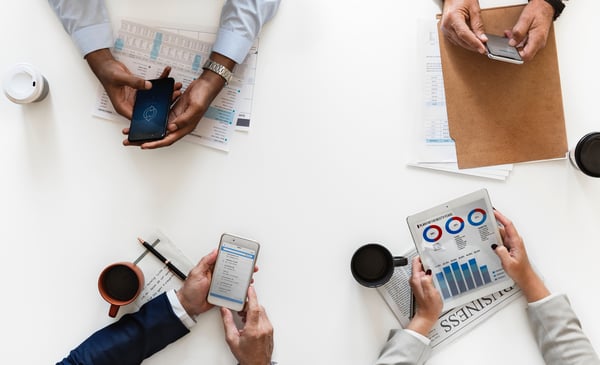 Integrating a CRM database
Unfortunately, the database is only as good as what you put into it. To supplement customer data gathered through normal operations, many businesses turn to additional sources, such as lead intelligence software, market intelligence software, marketing account intelligence software and sales intelligence software. While each type of application is intended for different uses, all of them perform a similar role, providing access to publicly available and/or licensed information on individuals and businesses and integrating it with the CRM database.
Ironically, the best CRM database might not actually be built into the CRM system: Customer data platforms (CDP) combine the database aspect of CRM with the information-gathering powers of the "intelligence" software mentioned above. The right choice will vary with business and need. Whatever you choose, it is also smart to invest in data quality software to keep duplicated, corrupted or otherwise useless data from becoming a problem. Many products have their own data quality component, but third-party providers grant an extra layer of certainty. The ultimate responsibility for maintaining the CRM database belongs to its users; intelligence and DQ applications are capable of error, so it's up to the people who spend their time with the CRM to raise questions.
How to Use CRM data
Consider that long list of data points above: How many different ways can you think of to use that information, other than to make more sales and provide better support? Here are some combinations as food for thought:
Geographic and demographic data, combined with products purchased, can suggest locations for retail stores and what those stores would want to stock. Swap demographics for corporate info and this applies equally well to business supply and wholesale outlets.
Purchase dates, contract renewal schedules and payment history indicate the best times to renew stock and release new products.
Frequency of contact with customer support, reason for calling, resolution and social media comments can reveal important information about flaws and shortcomings in your products and services.
Survey responses, online identities and social media comments taken together provide a much clearer picture of customer attitudes toward your brand — people may say different things when prompted than when they are communicating freely.
A little imagination will suggest other potential uses. The CRM database is the core of a business. Understand it, respect it, and use it wisely.
Finding a CRM database for your business
Learn more about how a customer relationship management system can impact your business by checking out the best CRM software and best free CRM software in 2019.