"Generation Z" might sound like science fiction topic if you're unfamiliar with the term.
Yet Generation Z has nothing to do with scifi. It is, however, one of the most popular phrases among marketers and small business owners today.
Generation Z includes young adults who were born between 1997 and the early 2000s. Most of the young adults born in this period are now teenagers. The oldest ones are in college or newly graduated. For small businesses, this generation is the opportunity to make progress.
The buying habits of young people are different than before. Believe it or not, Generation Z currently spends $44 billion per year. As you can see, their buying power is huge. Still, that doesn't mean they're addicted to spending money and won't buy everything they see on the internet. That's why you have to understand their mindset and attitude.
Characteristics of Generation Z
Many people will compare Generation Z to Millennials. Yet there are some key differences. The main difference is related to their buying habits. An average Millennial always pays attention to the price. We can say that their mindset is somehow "traditional."
What about Generation Z? Their mindset is specific and different. They're choosing some non-traditional methods of living. It doesn't need to surprise us why adults cannot clearly understand their vision, goals, and way of thinking.
Here are some characteristics of Gen-Zers worth highlighting.
Active online connections
Gen-Z is a "global" generation. They are born in a period when social media and the Internet already existed and never grew up without either. You likely wouldn't be able to find a young adult who doesn't have at least one social media account. Plus, more than 50% of Generation Z spends more than 6 hours daily on the Internet.
However, they're not spending time only chatting with friends or taking selfies. They use it for entertainment. For instance, they form some kind of trusting relationship with brands that engage with them. Active online connection with brands is something that changed the way many businesses approached advertising.
Independence
Independence in decision-making is one of the key characteristics of Generation Z. They are ready to take risks and make their own decisions. Generation Z feels secured when their destiny is in their own hands.
Previously, youth spending habits weren't as independent as they are today. Young people interact with brands on their own. They usually know how to recognize which brand is valuable and which one only wants their money.
Different mindset
We already said that millennials would rather choose to stay in their comfort zone. Yet, Generation Z likes to take risks. That is the reason why they are searching for ways to become entrepreneurs. For instance, YouTube is the right place to see proves of their mindset. You can see many young Youtubers that are making their own money. They sell personal products (T-shirts for instance), earn money from sponsors, etc.
Flexibility
Older generations are usually focused on the price. If the price is not acceptable, they would refuse to "negotiate" with the brand. Besides that, geographic location, race, religion, and similar things would reject them to cooperate.
Members of Generation Z are flexible. They are ready to negotiate and work with many brands. If a brand shares value, they will engage with it. Except that, if someone from different parts of the world offers them a partnership, they will accept it. Of course, the idea needs to satisfy their eligibility criteria.
Now when you know the characteristics of generation Z, let's see how they will impact business strategies.
Impact of Generation Z on small businesses
Traditional ways of promoting will not bring the results we expect. We simply need to follow the trends that are currently happening. Besides that, we also need to predict which things could bring us benefits in the future.
1. Focus is on value, not money-making
Businesses cannot only focus their business on sales and offers. That way of advertising became unsuccessful. The reputation of your business will decrease because Generation Z will clearly understand your intention.
Businesses are now more focused on sharing value. That's why you can see many small business owners running a personal blog. On those blogs, they share valuable content related to their industry. Besides that, they truly try to improve the private lives of their audience. Some of them would share their life experience there which will make a better connection between Generation Z and the brand.
This is not the only way to focus your business strategy on value. For instance, Gen-Zers appreciate companies that are investing money in the environment. You can see many campaigns about social and environmental responsibility supported by brands.
2. Different ways of communication
Focusing on value also changes the way how brands communicate with their audience. Fake news is everywhere around us. Each piece of information that we receive first looks suspicious. Because of that, brands do not try to convince people that they are "the best option they have".
Here are some of the phrases you don't see often these days:
• Our products are the best one for you for only $10.99
• We are the number one in the country among competitors in our industry

Generation Z doesn't believe in this data. That's why brands choose to speak in a more reliable and friendly tone. It helps them make a trusty relationship between them and their audience. Their sales copies will not be as aggressive as before.
Besides that, the communication is not "strict" and "formal" as before. You need to understand the language that Generation Z is using. More precisely, the communication needs to be personalized. That way, members of Generation Z feel more valuable.
3. Different places for advertising
Social media trends are rapidly changing. Let's use millennials once again as an example. They mostly spend their time on two social media platforms – Instagram and Facebook. It is important to mention that Instagram became popular among younger millennials.
The things are different when we talk about Generation Z. 35% of them use Snapchat for communication with friends. Besides that, 24% of them would use YouTube for shopping recommendations.
TIP: If you want a comprehensive roundup of the latest Generation Z statistics, look no further! We've compiled a list of the most informative Gen Z stats sure to blow your mind.
As you can see, brands will not be able to focus only on one or two social media platforms. Business owners should be open for different platforms especially on platforms such as Instagram, Snapchat, and YouTube.
Besides that, cooperation between brands and influencers is becoming more and more popular. A big part of Generation Z has a social media celebrity that they admired. More precisely, most of them believe social media celebrities more than celebrities on TV. That's why companies are looking for influencers related to their industry. Influencers already established a trust relationship with its potential audience. That is the reason why this is a good place for promotion.
4. Be transparent
An honest relationship with the audience means that each brand will start being transparent. This means that they won't hide from others that they are not perfect. For example, everyone will have the right to complain about the brand on their social media pages. Logically, there will always be negative reviews and unsatisfied customers. However, something that changed is the way the brand reacts to those comments.
Brands should now try to fix their mistakes in front of a million eyes. ASOS is a great example of a brand that has a good reaction to bad reviews.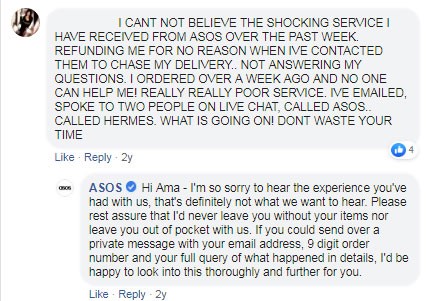 5. Use different types of content
Many businesses are trying to discover how to create great content. This means that monotonous content is something that prevents people from being interested in your brand.
Your content needs to be short, effective, understandable, engaging, and interesting. This generation doesn't like hard-to-read, long-form articles. It's great for small businesses to use visual/video content to attract a young audience. But they should keep in mind that they lose attention in only a couple of seconds. Videos should be short and full of effects. That could keep their attention for longer than a couple of seconds. If a video is longer than five minutes, there's a big chance they won't watch.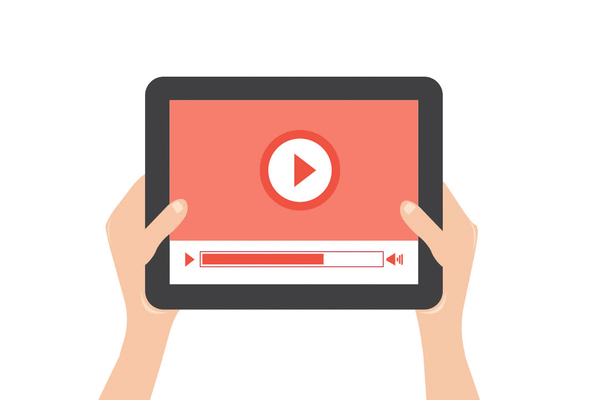 There is some great free video editing software that could help your business to create beautiful video content. However, effects won't help if the topic of the video is not something they are interested in. You could talk about your first steps, the development of a company and other similar things.
Conclusion
As you see, Generation Z is truly changing the entire business world. Some of the changes we can already feel and some of them are going to come soon. Always follow the newest trends in the marketing world. It's the only way to stay competitive.
To keep learning about new ways to interact with Gen Z, check out the top-rated social networks to see where to get in touch with them!