My introduction to virtual reality (VR) happened during my first viewing of "The Matrix." While the credits rolled, I eagerly pondered the idea of entering another world.
The 1999 dystopian sci-fi film turned out to be somewhat prophetic. The virtual reality software industry is still growing and thankfully, is not as bleak. We're witnessing an exciting time for VR, and it continues to evolve and become more approachable for the typical consumer. But even after dabbling with VR gaming here and there, I still marvel at the technology. The history of virtual reality proves how far it's come in such a short time.
While VR gaming is experiencing the majority of the growth, outlets such as social media platforms, sports teams and tourism industries are starting to embrace virtual reality. For example, VR helps athletes during football practice at Stanford University and has transformed the way players and coaches handle training. Not only does VR offer a safer method for practice, but it also measures the movements of the player for a more immersive and insightful training session.
2019 virtual reality statistics
Like augmented reality (AR) software, virtual reality is still in its discovery stages. Consumers are fairly aware of the technology, but there's room for more accessibility, as well as an improved understanding of potential security threats. These statistics showcase the general awareness of virtual reality and its impact on current technology as it grows.
Virtual reality adoption statistics
Despite being available to consumers for a significant amount of time, virtual reality is a slow burner when it comes to adoption. Price, lack of availability and other factors prevent typical consumers from gaining a spark of interest in VR. However, statistics show that once a consumer tries out virtual reality, interest grows and the intimidation factor fades.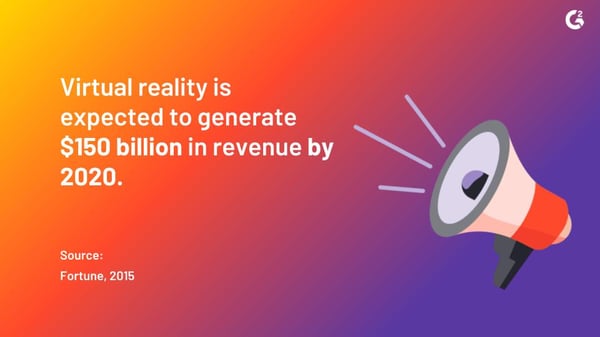 ---
Virtual reality usage statistics
As VR awareness sets in, so does VR usage. These statistics showcase the increasing numbers behind consumers using virtual reality.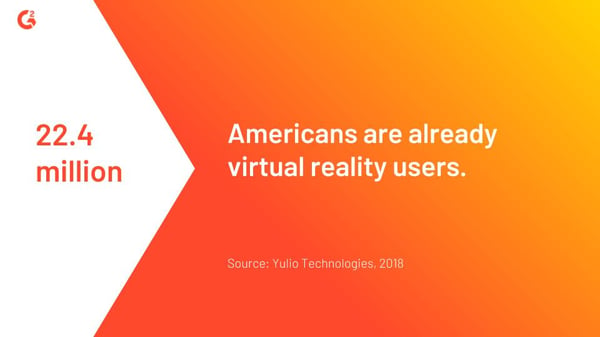 ---
Virtual reality gaming statistics
The gaming industry has truly embraced virtual reality as devices and games pop up on the market. Devices such as the Oculus Rift, the HTC Vive, or even the affordable Google Cardboard are entering consumer living rooms. With devices comes the need for VR games. With the help of VR game engine software, developers are cranking out VR games more than ever, further enticing gamers to invest in VR devices despite the price, which can typically range from $400–$800 for high-end devices.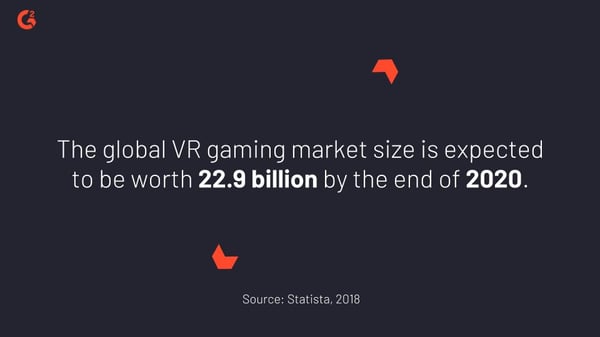 ---
Virtual reality media statistics
The gaming industry isn't the only one tackling the power of virtual reality. Retailers, social media platforms and the tourism industry have much to gain from virtual reality. Even VR social media platforms are changing the way people socialize, enabling remote interactions and further evolving the way we communicate. These statistics prove the steady rise of VR in a variety of media platforms.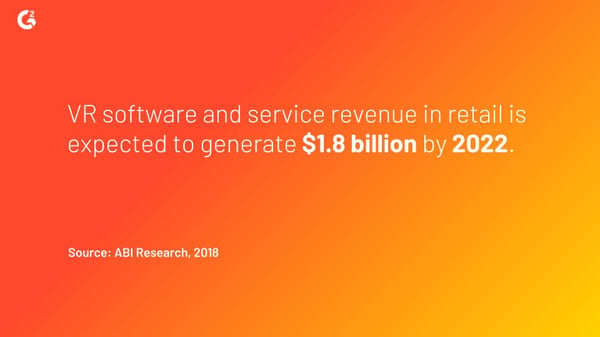 What's next for VR?
There is plenty of room for virtual reality to flourish in the next few years as more consumers become aware of the technology and as prices become more affordable. The reality of VR remains to be an optimistic endeavor that many industries are embracing.
Ready to deep dive into VR trends? Check out the biggest 2019 AR/VR trends for a look into the industry's potential for this year.