A UX writer is not a copywriter or even a content writer – and the job is definitely not the same as a UX designer.
While these roles might have similar tasks and responsibilities, there are different skills and requirements for UX writer jobs. However, it's important to note that your skills can easily be adapted to land you a UX writing gig.
What is a UX writer?
A UX writer specifically writes for user experience (UX) – usually within a digital medium. Meaning, their main goal is to help the user have the best possible experience with the content they are reading or listening to. User experience writers simply make your product or service more user-friendly.
Why is UX writing important?
UX writing is clear and concise. It helps the user better navigate the website or software product by giving effective feedback or prompts to allow them to efficiently complete their desired action(s).
A UX writer is five steps ahead of a user, inferring the questions they may have that will keep them from taking the next step. Believe it or not, user-first design isn't limited to just the interface. The words matter too, almost more in many cases. If an interface is confusing, users will ultimately look for instructions on how to navigate through it.
It's an added layer that makes it easier for your customers to use your product or service. It takes extra care and attention. In other words, it's a way to show your users that you understand their goals – as well as their pain points.
What does a UX writer do?
A UX writer creates useful and meaningful copy that helps users complete their tasks. However, that's just the final step. In order to deliver on this, a UX writer has to understand the product(s) in and out, and oftentimes conduct user research.
We analyzed different UX writer job descriptions and here's what we found are the main responsibilities and requirements for a UX writing role.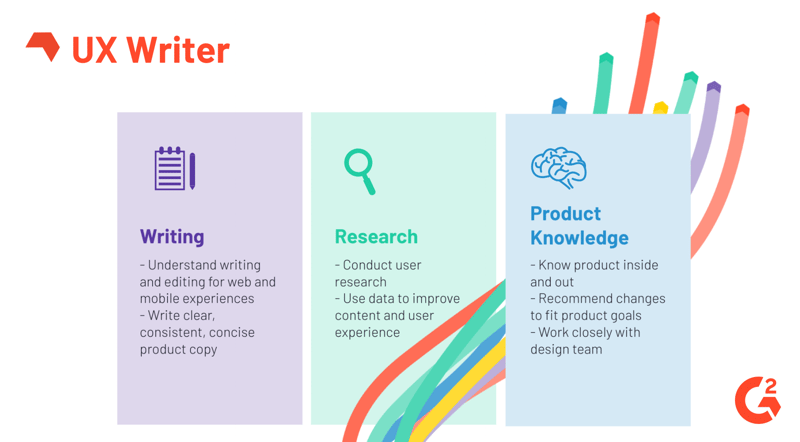 Writing
UX writing is a straightforward, no-frills kind of writing. That goes to say that UX writing and marketing are very different, and with purpose! Copywriting is mainly used to advertise, and further, persuade the audience to try the product. UX writing guides the user in the process of actually using the product.
Research
UX writers do extensive research in order to truly understand their target audience. Collaborating with the design team, this insight weighs into how the copy is eventually written and displayed in the interface. Then, a UX strategy begins to form for the product across platforms.
Product knowledge
A UX writer must have an in-depth understanding of the product, including how it works, and what the future product development roadmap looks like.
UX writer jobs
There are over 3,500 UX writer jobs posted on Indeed right now. As early as 2016, UX writer positions started to pop up on job boards for big enterprise companies such as Amazon, Google, etc. Smaller companies might roll these responsibilities under a different content or writing-related role. It just depends on how in-demand these skills are at a specific company. When searching for "UX writer" jobs, many listing sites pull similar positions like:
Content Writer
Content Strategist
Copywriter
Technical Writer
Of course, proficient writing is at the core of all of these positions, and thus someone that is currently employed as a copywriter can apply for and successfully land UX writer jobs. In this case, play up the skills listed above when designing your resume and/or portfolio.
TIP: Whether you're seeking a new job or top talent, there are a ton of job board software options. We know the job search process can be overwhelming, for both parties. See how users rate the different job boards and where to start your search for the best results!
UX writer salary
The average salary for a UX writer is around $60,000 per year. The reported UX writer salaries have a large range anywhere from $38,000 to $102,000, which begs the question… why? Well, as I mentioned above, the biggest companies with a lot of different software products have the highest demand, representing the top of this range. The lower end is reported from content-related roles from smaller companies. And of course, as with any job title, location matters when it comes to a UX writing salary.
UX writing examples
UX writing can take many forms, including but not limited to calls-to-action, instructions, navigation buttons, confirmation messages, error messages, privacy information, loading screens, 404 errors, and more. Let's take a look at the work of a UX writer in action to see how a few small tweaks can have a big impact for the user.
Success Message
With this prompt, MailChimp is telling the customer that they understand the anxiety-ridden "Send" button. They want to alleviate the pressure as much as they can.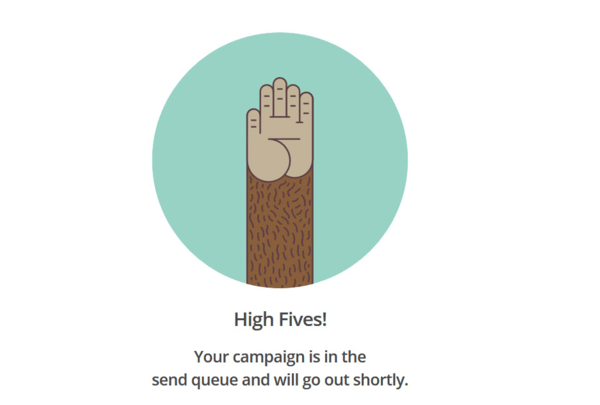 Now, instead of thinking "I just sent that to our entire email list, I hope there weren't any typos," you're saying "high five is right monkey man, we did it."
Microcopy
Airbnb's UX writing successfully moves the customer further and further down the path toward making a purchase without making them feel rushed in any way.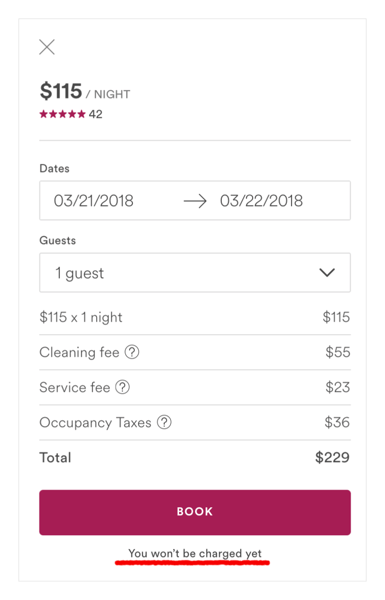 Think about it, would you hit this "Book" button if that microcopy wasn't there? Airbnb understands that people want to get an idea of the "all-in" price including taxes and fees before they make a final decision.
404 Page
Error pages are frustrating, to say the least. But, it presents an opportunity for a UX writer to redirect the conversation and keep the user on their site. HubSpot does just that with its 404 page.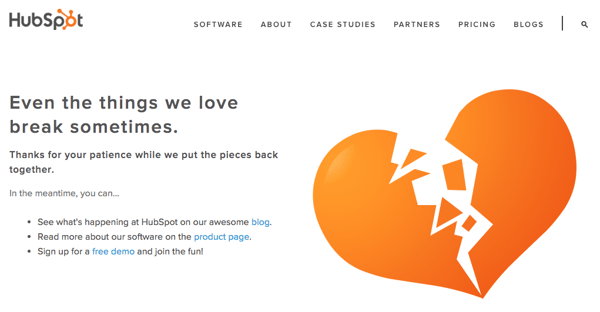 Turn that frown upside down with a clever message. But HubSpot's UX writing isn't only fun – it's functional. It gives users other page options to navigate to, away from the error page, quickly leaving it behind in the user's journey.
Teamwork makes the dream work
Design teams are adding UX writers to their all-star lineups because they know that the words on-screen can make or break their interface.
Learn more about app design and how to balance UX and UI components for the best finished product.