Welcome to our first-ever #G2Fireside Twitter Chat roundup!
Last Thursday (July 18, 2019), the G2 content team launched #G2Fireside. From the beginning, the chat was full of marketers, creatives, and content professionals alike, sharing their expert opinions on social selling, analytics, and marketing strategies.
This week's topic? Social media and tech.
#G2Fireside: Social Media + Tech
As G2's social media content writer, I was psyched to lead the chat all about social media! I was joined by Olivia Jepson, a Social Media Specialist from Sprout Social and G2's own Research Specialist, Stephanie Graham!
Let's take a look at some of the insights our fellow marketing experts shared with us.
Q1: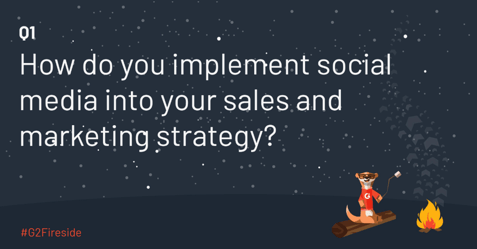 Our first question highlights the relationship between social media and sales and how you implement them into your marketing strategy. Right off the bat, Julia Rose from Ledgeview Partners shared her thoughts:

Olivia from Sprout Social jumped in with her opinion on the importance of social at Sprout:

Dan Willis of Millennial Motivator talked about relationship marketing:

Tiffany K. Schreane spoke about brand awareness:
Q2: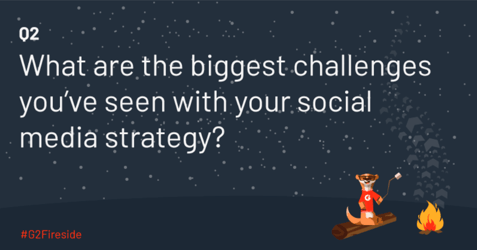 Next, we wanted to know the challenges marketers face while developing their social strategies. Julia McCoy from The Content Hacker stressed the importance of sharing the right content:

Bentley University chimed in:

Archita Sharma of Automate.io talks ROI
Q3:


Next, we talked social selling. Aishwarya Ashok from Zoho shared her thoughts:

Pair Networks highlighted the importance of building relationships:

Vraj Shah laid out his philosophy about focusing on the audience:

Olivia shared her guide for selling on social media:
Q4: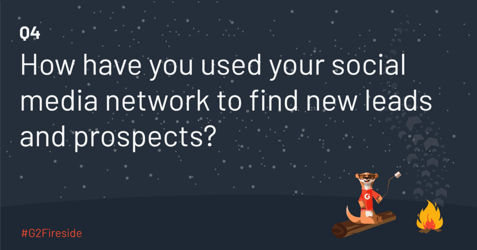 For Q4, we asked about using social media to find leads. Our own Kevin Indig talked monitoring your network:

Adrien Lemaire of RC Engage shared the tactics he uses:

Writer Christian Lowery spoke about how important genuine connections can be:

Deb shared her thoughts on targeting your audience effectively:
Q5: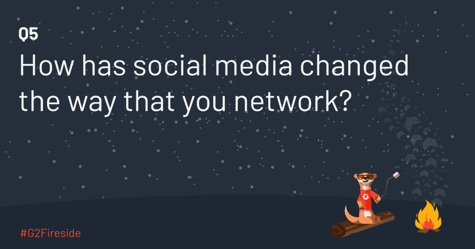 Time to talk networking! Tiffany K. Schreane praised Twitter:

#FreelanceChat host Michelle Garrett agreed, giving her thoughts on metrics and traffic:

Julia Rose came back to talk about establishing herself as a subject matter expert:

Our own Amy Lecza shares her thoughts on brand voice:
Q6: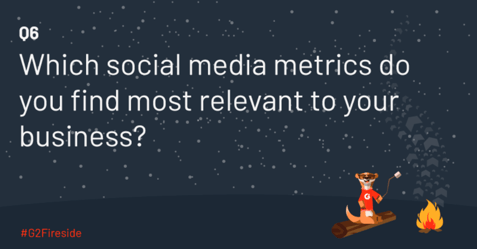 Next, we wanted to know which metrics you found most important to track. Our resident tech and analytics specialist Devin Pickell chimed in:

I took the opportunity to share my findings on social media metrics:

Dan came back to show some love to his favorite duo:

Bentley University shared their favorite KPIs:
Q7: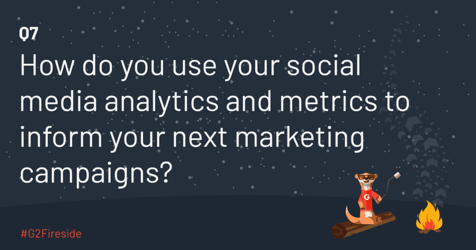 For our second to last question, we asked how you use metrics to inform your marketing campaigns. Sprout Social's Community Manager Joseph P. Huber shared his insights:

The Content Hacker talked looking back at past campaigns:
Q8: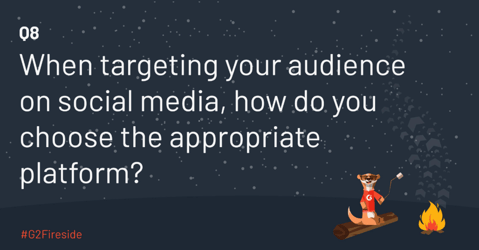 Finally, we asked how marketers choose the right platform. Content Marketing Institute stopped by to talk Slack:

Sprout's Joseph P. Huber said to customize your content for each platform:

G2's Research Specialist Stephanie Graham talked about tweaking your marketing strategy:

Olivia wrapped up the chat, sharing her insights on demographics:
Thanks for joining us!
On behalf of the G2 content team, thank you to all the experts that came out to participate in our inaugural #G2Fireside Twitter Chat.
Mark your calendars! Our next chat is on August 1st and will revolve around AI and chatbots, hosted by our own Devin Pickell and Rebecca Reynoso. It's sure to be insightful, interesting, and always fun. We hope to see you there!
If you want to talk social media, you can always find me on Twitter or LinkedIn. I love connecting with social media marketers and creatives so don't hesitate to reach out!
And if you've gotten this far, I think it's safe to assume you're a marketing buff. Check out our complete Social Media Marketing Learning Hub that includes over 30 free resources just for you.