What's a company without a brand design?
Not much, according to our audience.
While previous Twitter chats have discussed topics like content and data, social media, and artificial intelligence, Venngage's social media manager Ryan McCready and I spent the morning of Thursday, October 24, 2019 talking about brand and design.
#G2Fireside: Brand + Design
Ryan McCready is the social media manager of infographic maker website Venngage, making him the perfect host for this topic. He and I encouraged others to participate in the conversation, and the results are below:
Q1: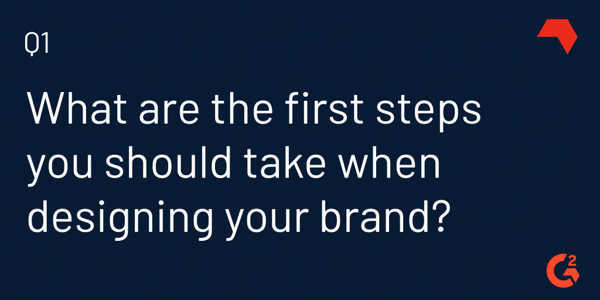 Our first question focused on the strategy that people should take when they're asked to design a brand.
Our special guest Ryan noted that before thinking about any of the artistic elements, it's important to go back to your roots:
G2's own brand designer, Laura Weiss, agreed that brand design is about more than the colors and shapes we choose to use:
It seemed that Alice Corner, a content marketer for Venngage felt just about the same way – it's all about knowing the values, personality, and overall "vibe" of the brand.
Remesh took the time to chime in as well with another point: not only is it important to understand your brand and what you stand for, but keep your audience in mind, too.
Q2: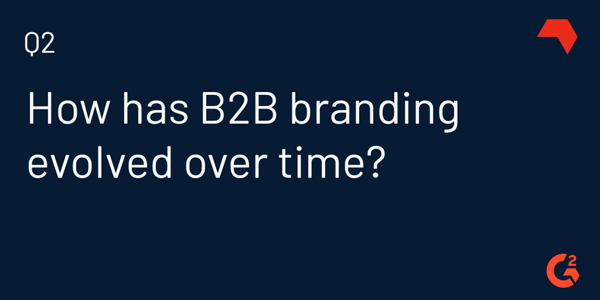 In our next question, we touched on brand evolution in B2B branding: what's changed over time, and how? Our own VP of SEO and Content, Kevin Indig, hopped in quickly to remark on the blurred lines between marketing and branding.
Ryan touched on the importance of having B2B and B2C branding:
Cait Hasset, head of social media and influencer marketing at Keeper Security mentioned noticing an emphasis on storytelling within a brand design, and how much of a difference that can make.
Q3: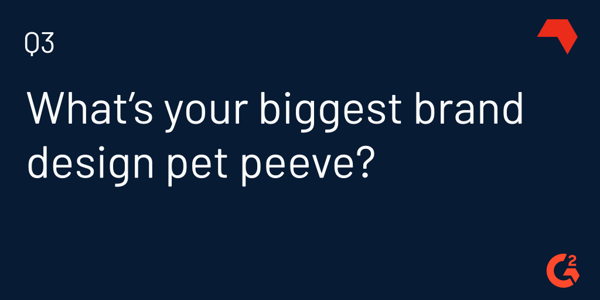 Next, we talked about what really grinds designer's gears – turns out there's a lot that can go wrong with branding and design.
Even though we asked for one, Ryan seemed to have a few pet peeves up his sleeves:
G2's content marketing associate Rebecca Reynoso touched on how heavily adapting a design and passing it off as your own was something she doesn't consider a form of flattery:
Relationship marketing consultant and digital media creator Dan Willis quickly agreed:
Christian Lowery hopped in to say how much inconsistency sets him off:
Q4: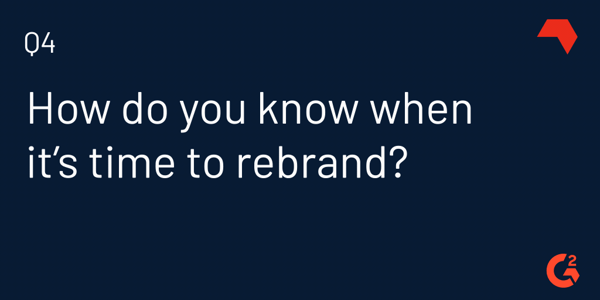 Our fourth question was a heavy-hitter: how do you know when it's time for a change?
Ryan noted that you shouldn't rebrand just to fit in with a trend:
Others seemed to agree with that point, along with the thought that if your brand doesn't match your vision, it's time to say goodbye.
Q5: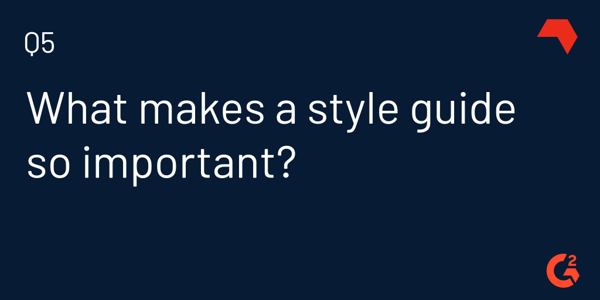 Next up, we talked about what the importance behind a style guide is all about.
Ryan started off by saying that companies without a style guide should seriously reconsider.
Squadhelp and Remesh helped to nail down the simplest point of a style guide: consistency.
Q6: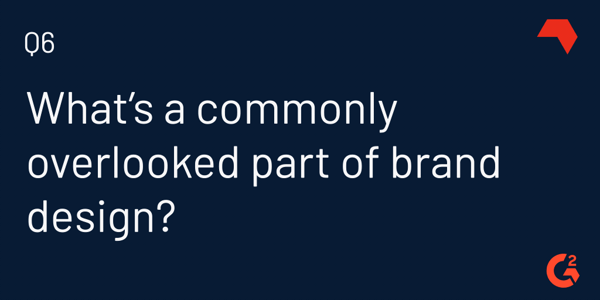 Next up: we've talked about some things that are incredibly vital when it comes to branding. What are some things that are important, but are sometimes forgotten or unappreciated?
Ryan brought up visual voice and having consistency across platforms:
Remesh brought up some things that nobody else thought to discuss:
Christian brought up something I hold near and dear to my heart: why are you making the choices that you are?
Q7: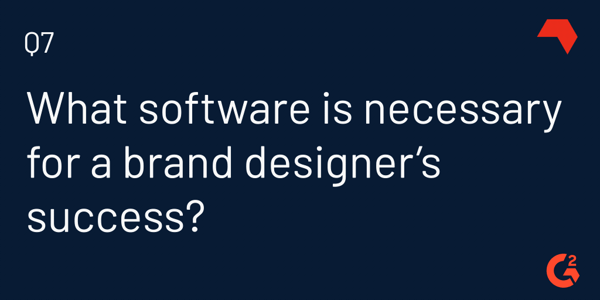 How could we forget to talk about software and tools? Our next question asked our audience what tools they use to succeed.
Ryan admitted, without shame, that he uses Venngage, along with the rest of his team. They even have a brand guideline template so that others can use Venngage's designs to create their own.
Dan is a big fan of Canva:
Our other audience members (and myself) seemed to bow down to the Creative Cloud:
Q8: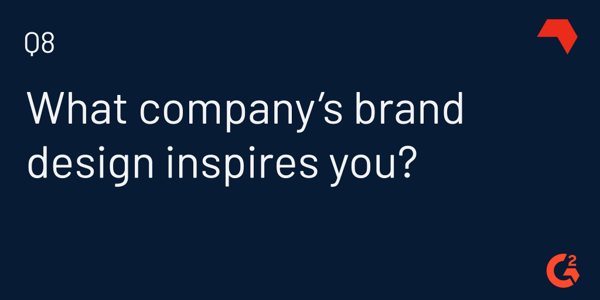 Our last question didn't involve any hard thinking – we just asked what brand designs inspired our audience!
That's a wrap!
This discussion was full of opinion, discussion, and, most importantly, inspiration. We'd like to thank our participants for their insight!
Our next Twitter chat will be held on November 7, 2019. We'll be discussing something a little more technical: big data in marketing, hosted by our own Devin Pickell.