A solid supply chain can decrease purchasing and production costs for both sellers and manufacturers.
This is why companies are always looking for ways to improve their supply chain management.
With research showing that 79% of companies with high-performing supply chains achieve revenue growth greater than the average within their industries, it is evident that the supply chain is a strategic tool for both manufacturers and retailers to take advantage of.
From customer shipping to inventory management, each stage of the supply chain is a critical factor that plays into the overall management of a company's logistics.
TIP: Discover the best supply chain management software in 2019.
Supply chain statistics
To visualize the variety of ways that companies are making their supply chains more productive we have compiled the most significant supply chain statistics for you to analyze.
Shipping statistics
It's becoming increasingly difficult for businesses to meet customer demands when it comes to shipping. Amazon's approach to ecommerce shipping and logistics has changed the game so drastically that supply chain managers are labeling their impact as the "Amazon effect." The Amazon effect is essentially the assumption that all e-commerce sites must provide customers what they want, when they want it and at a lower price.
There is no doubt that this is most apparent when it comes to customer shipping. According to Forbes Insights, 44% of respondents state that the Amazon effect is having a dramatic impact on their logistics, supply chain and transportation operations. To stay competitive in the shipping world, businesses must utilize shipping software which can help streamline outgoing shipments to customers.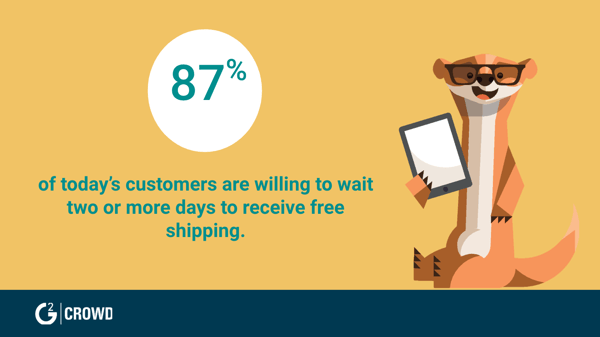 Furthermore, companies can analyze these statistics on how to improve their shipping strategies:
---
Transportation management statistics
Transportation management is the daily tracking of transportation operations which often includes fleet management, fuel costing, route planning, customer communications, supplier relations and cargo handling. Transportation managers often use transportation management software (TMS) to help control and reduce costs of company transportation. Here are some stats that prove the benefits of incorporating a TMS into your supply chain: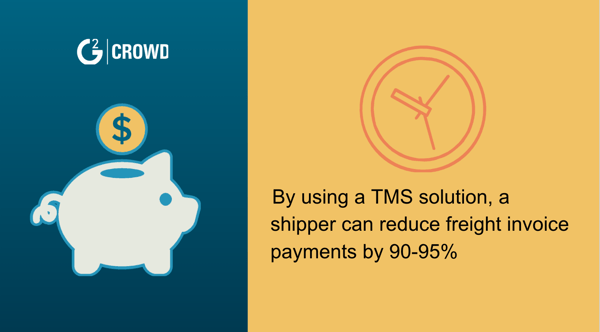 ---
Inventory management statistics
As more and more customers are turning to online sites for their shopping, businesses must improve their inventory and warehouse management in order to speed up customer purchases. Warehouse management software and inventory control software aid businesses in the day-to-day management of inventory shipping, storing and sorting solutions.
These statistics below show that implementing an inventory management system can improve the speed of your order shipments and increase the efficiency of business operations: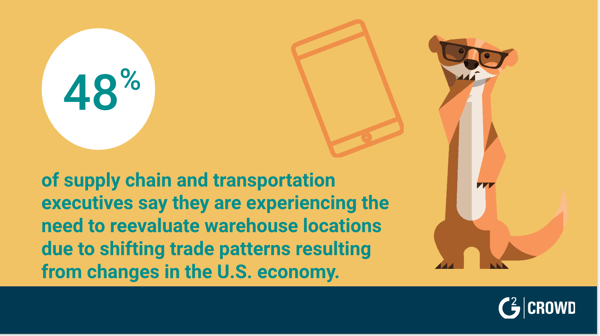 ---
Supply chain statistics
The supply chain is the process of moving a product from the supplier to the customer. This process generally involves a secondary business that must act as the sales channel between supplier and customer. Businesses that have a productive supply chain are able to cut operating costs and improve the efficiency of their transportation, inventory management and overall logistics. Companies can utilize a variety of software such as supply chain planning software, supply chain visibility and supply chain analytics technology software to aid in the process of establishing and analyzing supply chain management.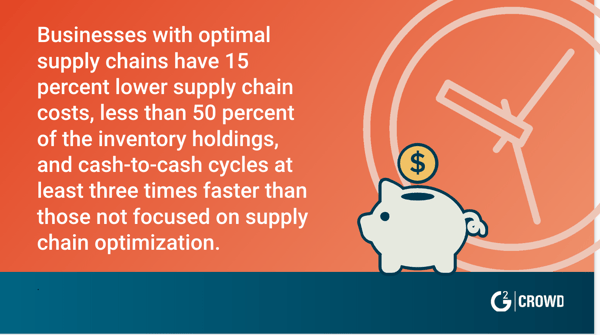 ---
Supply chain projections


---
What does this mean for supply chain managers?
The supply chain is at the core of your company's logistical health. With this in mind, it's important to understand the varying ways that companies modify their supply chain management to adapt to customer demands.

Businesses that make improvements to their inventory management, transportation and shipping reap the benefits of a competitive advantage by having a more efficient and streamlined supply chain.

Ready to learn more? Check out our article on business intelligence and supply chain management.