Summer Fridays are a seasonal employee perk being offered by more companies who want to make their staff's work life flexible and enjoyable throughout the summer months.
The exact form this coveted policy varies across companies, ranging from being allowed to leave early every Friday for a set period of time to a number of selected Fridays entirely off (and paid) over the summer season.
Whatever the exact allowance, Summer Fridays are all about getting that TGIF feeling started a little earlier and squeezing some extra sunshine into the working week.
Why should you offer summer Fridays?
Aside from getting to enjoy some quality Vitamin D yourself, here are nine reasons why you should offer Summer Fridays to your staff.
9 reasons to offer summer Fridays
It's a popular employee perk
It boosts morale
It keeps your staff healthy and happy
It's hugely valuable but doesn't cost much
It's family-friendly
It's a great motivator
It won't affect workload
It promotes team building
It's greener and cheaper
1. It's a popular employee perk
That means your chances of attracting and retaining high-quality, in-demand talent will be vastly increased, as you'll be seen as a modern, flexible, and attractive employer that prioritizes the wellbeing of its staff. In a culture that has traditionally been 'overworked,' a policy such as this says you're progressive and forward-looking – a company of the future, not mired in the draconian attitudes of the past.
According to corporate wellbeing statistics, 51 percent of employers say using health and wellness benefits to maintain employee loyalty and retain talent will become even more important in the next three–to-five years.
2. It boosts morale
Offering a no-strings-attached perk like Summer Fridays sends the message that you value your staff as living, breathing people and that you care about and are invested in their physical and mental wellbeing.
This will go a long, long way to keeping staff morale high over the summer months when higher temperatures and the pull of the outdoors can reduce motivation and cause minds to wander. "Who wants to be inside on a day like this, right?!" Right, but summer is (hopefully) more than a day.
You can't give your company the whole summer off, but a Friday off or an early finish here and there says you get it, it's warm, everyone wants to go to the park/beach/garden. You're all in the same boat, and if you pull together to get what needs to be done, done, then you can all reap the rewards. This puts you all on the same level – it humanizes 'the management' and, at the same time, makes people feel like they are appreciated and their efforts are recognized.
Ultimately, if you treat your people well, they'll treat you well – that means higher productivity, lower absenteeism, and lower turnover.
TIP: Learn all of the ways you can reduce employee turnover that aren't summer Friday!
3. It keeps your staff healthy and happy
Everyone loves the weekend, and a long weekend is even better. A long weekend in the sun? You've got some seriously happy people.
The benefits of exposure to sun and nature are well-recognized, and if Summer Fridays mean your staff can top up their vitamin D levels, then they'll be a ray of sunshine in the office come Monday.
Though happy staff is a valuable end in itself, it will also benefit your bottom line, as happy employees have been associated with significantly increased productivity. An extra-long weekend will also go a long way toward reducing stress and lowering the risk of burnout – a huge productivity killer and one of the greatest contributors to absenteeism.
Think about how you feel after a week off – relaxed, refreshed, and raring to go. Summer Fridays can give your staff this kind of boost on a smaller, but more regular basis. Their smiling faces and positive attitudes will be well worth it in both the short and long term. It's true, happiness really is good for business.
Additionally, 87 percent of employees expect their employer to support them in balancing their life between work and personal commitments.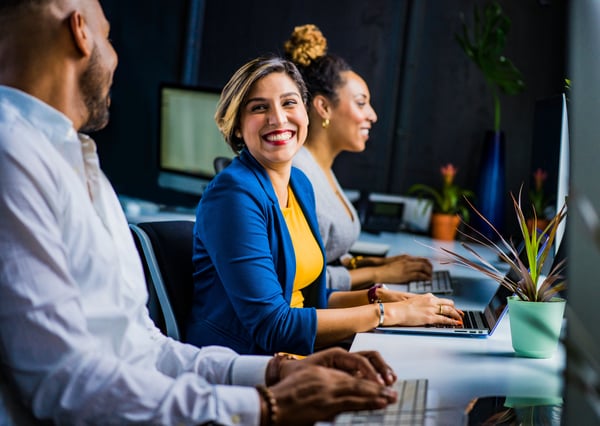 4. It's hugely valuable but doesn't cost much
One of the biggest staffing costs faced by businesses is absence due to sickness. Whether that's physical or mental illness, if it's causing unplanned time off, it's costing you money.
What are five paid days off compared to 10 paid sick days, on top of annual leave? Although it's nicely packaged up as 'Summer Fridays,' you're really just allowing more flexible working hours for a fixed, seasonal period.
Many companies are moving toward looser, employee-led work schedules all year round, recognizing that in many industries this is a far more effective way of working and opens the door to talented and hard-working people who, for whatever reason, find a Monday to Friday, nine-to-five work week difficult.
Summer Fridays are dipping a toe in the water of a much larger four-day week movement that's gaining serious traction in the global corporate world. It really is a small thing, cost-wise, but goes a long way toward increasing employee happiness – as mentioned above – and all of the business benefits that come with. As far as ROI goes, it's a no-brainer.
5. It's family-friendly
For parents, Summer Fridays mean one less day a week where they have to arrange and/or pay for childcare over the school holidays – a huge financial burden and a big source of stress.
It also gives them more time to make happy memories with their families. The value of this can't be measured in purely monetary terms, and most parents would feel reluctant to leave a job that recognizes the importance of family and tries to alleviate the challenges they face to make balancing home and work life easier.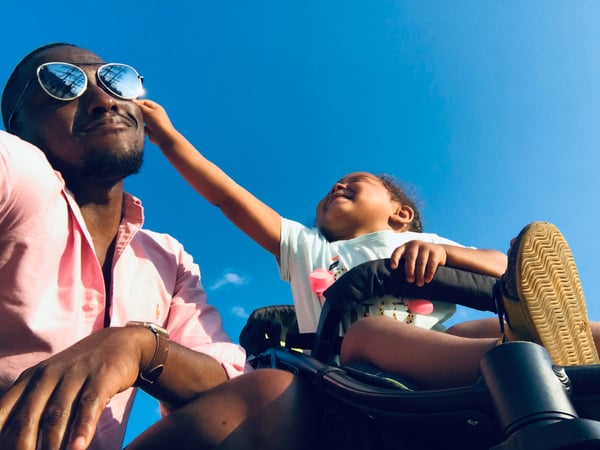 6. It's a great motivator
An afternoon in the sun is certainly an effective carrot to dangle. With the thought of that cold beer or summer spritz at the back of their minds, your team will be ticking of tasks at a rate of knots.
It also shows faith in your staff if you allow them to manage their time throughout the week, trusting that they won't leave work unfinished. They'll appreciate the autonomy they've been given and the trust that you've shown in that regard, and will want to show that it was well deserved by living up to expectations.
7. It won't affect workload
Maybe you'll choose to make up the 'lost hours' throughout the week, but maybe you won't – it probably won't make a difference. You shouldn't and can't measure efficiency or productivity in hours.
A significant body of research has shown that fewer hours does not necessarily equal lower output. In fact, it's typically the opposite, and productivity drops off a cliff when you work more than 50 hours a week, so taking time off really is good for business.
You can still get to the bottom of your weekly 'to do' list by noon Friday, or even 6 p.m. Thursday if you're feeling generous! You simply need to stay focused on work productively and work smarter, not harder. Let's be honest, who's working hard on a Friday afternoon anyway?
Companies across the world are successfully implementing four-day weeks without needing to work 10-hour days to off-set this 'lost time,' it's all about working efficiently, at a greater productivity rate.
Chances are, securing an afternoon off is merely a matter of restricting social media scrolling. A quick glance at your daily screen time (not sure whether this new smartphone function is a blessing or a curse) will show just how many hours can be clawed back with this one simple change. This means that, if your staff can work more productively, they can work fewer hours without affecting the business output. It seems that, actually, time isn't always money!
8. It promotes team building
Summer Fridays give everyone that 'last day of school' feeling. You're all looking forward to the weekend, you all want to have a good time.
It builds a sense of camaraderie and shared excitement, and people will pitch in and help each other to get things done and get everyone out of the door together.
9. It's greener and cheaper
How many computers are in your office? How many lights? Running an office is expensive. If you're able to compare your weekday electricity usage to a Saturday or Sunday, you'll see just how much you can reduce your cost of goods sold by packing up early for the week.
You'll also be doing your bit for sustainability and the environment, which you can boast about in your CSR report! With Millennials and Gen Zers looking for environmentally responsible employers, this particular benefit might be more valuable than you think in attracting your future workforce.
Implementation ideas
Hopefully, the above points have convinced you that Summer Fridays are the way to go if you want to run a progressive and innovative organization staffed by healthy and happy employees who feel appreciated, trusted, and looked after.
There are so many ways to adopt some version of this policy to make it work for your business – it doesn't have to be a Friday, it doesn't have to be a full day.
You could try:
Friday afternoons off,
Every other Friday off,
One 'flexi day' per week over a fixed period,
Work from home Fridays, or
'Summer Hours' where employees can specify a work pattern that suits their needs, within set parameters.
However you implement it, one thing is for sure: your employees will thank you for it. You'll be giving yourself a pat on the back too when you're skipping out of the office on Thursday planning a long weekend at the beach. Now, where's the sunscreen?
Need to keep track of other ways to keep your employee engaged? Download our checklist today!