SMS marketing is one of the most impactful tactics that a marketing team can implement.
The effectiveness can largely be contributed to two key factors.
First, SMS messages can be sent to any mobile phone device, whether they are smart technology enabled or not. According to Statista's data, that's approximately 4.6 billion potential recipients.
In addition, text messages are almost always opened. The majority of phone owners open every text they receive. The open rate of text messages is a whopping 98 percent, which is 78 percent higher than email marketing messages.
This guide aims to answer one critical question, "What is SMS marketing?"
It will also demystify the challenges and issues associated with this unique form of attracting customers while providing actionable tips to improve your existing text-based marketing messages and campaigns.
What is SMS marketing?
SMS stands for "short message service." Thus, SMS marketing is disseminating information, creating buzz, and generating brand awareness through the use of text messages.
Three principles of text message marketing
To have a successful text message marketing campaign, there are some guidelines that businesses must follow.
1. Recipients must opt-in to text messaging
The FFC's Telephone Consumer Protection Act makes it unlawful to send promotional text messages to people, unless they have voluntarily communicated their numbers to the sender and agreed to participate in the campaign. In short, you can only target people with text message marketing messages that have given you their number and permission.
So, how do you go about getting people to opt-in?
One really effective way is to entice buyers with exclusive offers. Text-to-win marketing campaigns have yielded some companies up to 4,000 new registered users.
Another excellent opt-in strategy is to host contests. People love free things. Just ask RedBox. The company ran a text in to win campaign offering 10 days of deals where customers won DVD rentals for between 10 cents to $1.50, and the results were astounding – 400,000 customers participated, which means 400,000 new subscribers for RedBox.
2. Timing is vital
The timing of your SMS efforts is crucial. Avoid those time of the day when people are driving and not able to look at their phones. Mainly, avoid sending messages between 6:30-8:30 a.m. and 4-7 p.m. Other times to beware are those that will wake people up in the middle of the night – this is push them to unsubscribe once and for all.
Bottom line? You don't want to be lighting up a customer's phone at night or when they are commuting to work.
3. Frequency matters too
In the same light as avoiding times of the day when your SMS marketing messages would be disruptive, you should also consider how often you're sending text-based promotions and offers – once a week or bi-weekly is a good rule of thumb.
It can quickly become overwhelming if you're bombarding customers constantly with new offers and other messages.
Examples of SMS marketing campaigns
The universal nature of text messages makes SMS a valuable marketing channel for any type of business.
There are many different ways to use SMS as a vehicle to reach your customers and clients.
1. Sending discounts and special offers
Perhaps the most common use of SMS marketing is to send text-based offers, discounts, and other promotional materials. These messages aim to entice customers to visit a store and, hopefully, make a purchase. Because customers open SMS messages almost immediately, it's a good idea to write a time-sensitive offer.
The reason? The time sensitivity creates a sense of urgency. When it comes to email, there is a chance that customers will open them too late – if at all. So, the bottom line is clear, SMS offers will generate more response than a simple email.

2. Urgent updates
Think event updates, custom orders, and appointment notifications.
People check their phones often. In a study by Dscout, it was found that the average cell phone user spends over two hours on their device each day and has roughly 76 unique "sessions."
If you need to get an urgent notice out, SMS is the best channel to guarantee that the information gets to the audience immediately. These messages could be a push notification to notify customers that an event has been canceled or a method of informing a consumer of an issue with their order, account, or appointment.
3. Reservation or appointment scheduling and reminders
Not every company relies on selling goods. Service-based businesses thrive on acquiring appointments or reservations and ensuring that their schedules are fully booked. SMS can be an excellent channel for alerting clients of upcoming meetings – and studies show that they've reduced no-show rates by over 23 percent.
Alternatively, you can use SMS to re-engage customers that haven't scheduled a visit in a while.
4. Company-wide alerts
Text messages are a fast way to spread important news internally. If you have a lot of employees spread across different departments or store locations, it can be difficult to contact everyone at once.
Email works at times, but, for time-sensitive information, SMS is the best way to reach everyone in the company immediately. This is especially critical if there is an emergency or alert that you need every employee to know right away, whether they are in the office or not.
SMS and text message marketing software
SMS marketing software helps manage and automate your text message campaigns. It's a tool for creating, running, and monitoring SMS campaigns.
There are a lot of different SMS marketing software products on the market, with more being added all the time. Thus, it is essential to know what options the software provides.
Use text messaging as a standalone marketing tool
When it comes to SMS marketing, creating simple, standalone SMS messages is a great option. You can send a mass text to all of your customers at once or create separate groups to target messages to specific groups of your customer base.
SMS is a powerful marketing tool because you can align the messages to each customer's position in your sales funnel.
SMS and email marketing
Text and email marketing often go hand-in-hand. Why? When potential clients don't respond to emails, you can send a quick text message they are certain to see.

This option is the ultimate communication tool that puts all of your email, SMS, and other campaigns into a single platform. Not only is this convenient, but it's also beneficial for tracking customers across different channels – which can help you learn more about each individual and how to cater to their unique needs.
Be sure to check out the best email marketing software platforms to combine with your SMS marketing campaigns in 2018.
Mobile app options
You can also integrate SMS marketing into a mobile app. There are powerful SMS solutions that can even detect keywords in a customer's text response and send a pre-created reply. This saves a lot of time and keeps SMS recipients engaged, even if you aren't able to respond first-hand.
Now, go get started with SMS marketing
With the many benefits and uses of SMS, any business can implement this strategy and enhance its other digital marketing efforts. However, it's important to know what the steps toward launching your first text-based campaign are.
First, research other SMS marketing services and find the one that suits your needs and fits within your budget.
Next, start asking customers if they would like to opt-in to your text messaging campaign. Remember, you need their permission to begin sending SMS messages.
Once you have a list of participants, your final step is to start segmenting that list into smaller, logical groups. Then, you can target each group with specific messages tailored to their needs and position in the funnel.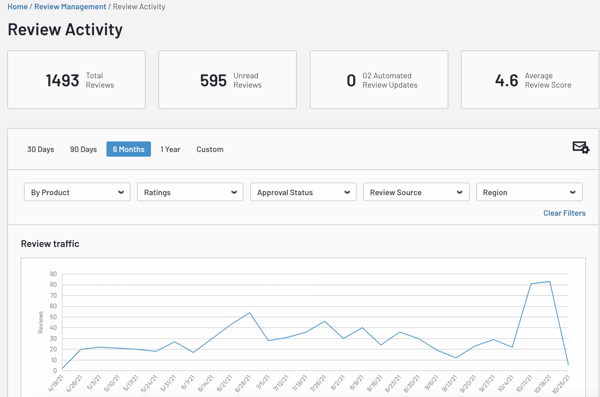 You have the knowledge. Now you need to find the right tool to get you started. So, your last step is to find the best SMS marketing software to meet your needs.
Ready to learn more about SMS marketing? Learn how texting is the new email, and how millennials have embraced mobile marketing.