Prospecting can make or break your sales process.
The better you are at seeking out new prospects, the more chances you have to get in front of them, start a conversation and eventually convert them to customers. Still, ask any sales rep and they will tell you that prospecting is one of the most monotonous and time consuming parts of their day-to-day.
If sales strategies are constantly evolving, how come the way we prospect is staying the same?
In today's digital age, sales and business development teams can't afford to follow outdated prospecting methods that aren't delivering results. This article will detail easy ways in which you can upgrade your existing sales prospecting strategy to maximize efficiency and help you reach your quota faster.
5 ways to upgrade your sales prospecting strategy
Know your target customer
Personalize your outreach
Leverage your online presence
Pick up the phone
Tell a story
The idea behind these strategies isn't starting from scratch. Instead, consider making small changes here and there that will take your existing prospecting activities to the next level. Let's take a look at each theme in more detail.
5 ways to upgrade your sales prospecting strategy

Finding new customers isn't easy – especially when the majority of those contacts likely don't know much about your business. As a sales rep, it's your job to educate buyers and convey the value of the product or service you're trying to sell to them. The processes you set in place to do this will have a major impact on your overall success.
Note: Keep in mind that these methods are open to interpretation. Prospecting activities are always going to vary slightly by industry and your company's specific sales process.
1. Know your target audience
Let's say you reach out to 100 contacts in your CRM software database, and get five replies back. Out of the replies you received, you realize that only two of those people are qualified enough to potentially buy. This is an age-old mistake made by sales reps that don't have a strong understanding of their target audience and waste time chasing down the wrong people.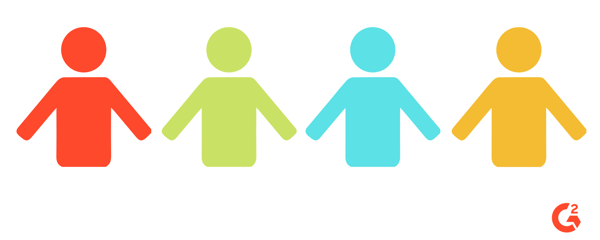 To avoid making this mistake, it's important to create a clearly defined customer profile. This is your cheat sheet to help you visualize the types of people and/or businesses you should be targeting in your cold outreach. A good customer profile will detail the types of personas that are going to be the best fit to buy the product or service you are selling.
Here are some examples of factors to consider:
Geographic location
Company size
Job title
Influence within the company
Use this criteria as a guideline when deciding which contacts to reach out to. This way, if you get any engagement from a prospect, you already know they are likely a good fit to buy and can move on with them to the next step in your sales process.
This is likely the most important step in building out a successful prospecting strategy. Once you've locked down a customer profile that fits your business model, it should be used across your sales, marketing and business development teams to ensure this audience is engaged with throughout all stages of the sales funnel.
2. Personalize your outreach
Prospects are being hit with messaging all day, every day. Their inboxes are congested with hundreds of bad sales emails that often go straight to the their trash folder. So, how do you cut through the noise?
In sales prospecting, there is no silver bullet. However, personalization comes pretty darn close. At the end of the day, the prospect on the receiving end of your outreach is still a human. Humans value authenticity, and your sales approach should reflect that.
That being said, personalization is time consuming. When you're strapped for time, you can't dedicate 25 minutes to crafting a single prospecting email. However, you should spend 3-5 minutes doing research prior to starting any outreach. Use online resources such as LinkedIn and Twitter to learn more about your prospect and identify opportunities to make a quick connection. This will show the recipient that you put in effort to tailor your message with their needs in mind.
Need examples? Check our guide on cold email outreach for more information and templates to help you get started.
3. Leverage your online presence
Social media is seen as just another channel through which prospects are getting spammed with messaging. However, if done correctly, social can also be a powerful tool for establishing your personal and professional brand to help you connect with prospects in a more authentic way.
Social selling might be a popular buzzword, but there is real value behind the idea. By leveraging your online presence, you put your best foot forward and help prospects put a name to the face. Sales is all about relationship building, and this kind of interaction is key to building rapport.
Let's take this one step further. Aside from optimizing your personal online presence, social media also allows you to gain further insight into what your prospects care about and what their pain points are. Especially in business-to-business, many sought-after prospects are thought leaders in their respective industries and post regularly on social media. By following their activity, you gain valuable insight into what their professional and organizational values are. Use this information to tailor your outreach.
Reminder: This doesn't mean you should send your prospects countless InMails or "like" all of their posts. Instead, factor in a social touch here and there as part of your overall sales cadence.
4. Pick up the phone
Cold calling is a hotly debated topic. Some claim the practice is dead, while others encourage it as a necessary part of the prospecting process. No matter which side of the argument you fall on, cold calling still remains a requirement in most sales and business development roles.
It's far more difficult to get through to people over the phone these days, but that doesn't mean it's not possible. As part of your prospecting process, keep your database up-to-date with correct phone lines and pencil in time to make dials each day. Experiment with calling during different times of the day to determine when you see the most success making a connection.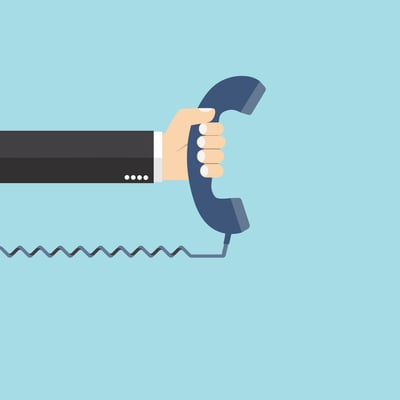 Once you have a prospect on the phone, it's much easier to establish a connection if you're able to hook their attention and provide immediate value. The goal is to build rapport and leave the call having set up a time to speak with them at a later date. With practice, cold calling can prove to be an extremely efficient prospecting activity. Booking a sales appointment on a cold call takes a matter of minutes, while it can take weeks or even months to get a response from a prospect via email.
Although it is much easier said than done, successful cold calling ultimately comes down to practice. If you commit to making calls as part of your day-to-day prospecting routine, you will vastly improve your communication skills and open a window of opportunity for scoring quick wins.
5. Tell a story
Sales outreach rarely works on the first, second or even third try. Even though the prospect might see the value of what you're selling, there are blockers that exist to prevent them from finally agreeing to speak with you.
Effective outreach tells a story. Between email, social, and phone touches, there should be an underlying theme that ties all of these elements together. Revisit your customer profile to determine why you are reaching out to this prospect in the first place, and see how you can weave that story into a cadence that is several weeks long.
Over time, prospects will start to recognize your name and value proposition. If you remain persistent and continue to convey value in different ways, you'll see results.
Final thoughts
Prospecting will likely never be the most exciting part of a salesperson's day, but it doesn't have to be the most dreaded either. By getting creative, it's possible to tweak your existing prospecting strategy in a way that yields greater results and saves you time. Your sales pipeline will thank you.
Now that you've perfected the art of prospecting, learn how to write a killer sales call script.