Groups are growing fast.
Simply having a Facebook business page is no longer sufficient—the user experience now focuses on Facebook groups, and brands are increasingly directing their social media efforts towards them. It's are easy to create (and if you change your mind, delete a Facebook group), and there are benefits to starting one, but are they easy to develop? Absolutely not.
Why you should create a Facebook group
Setting up a group is the tip of the iceberg—the bulk of the work in maintaining a group lies in the development of a committed community. The biggest challenge is steering the discussion and sharing content so that users not only want to interact but also invite friends to join. If you are thinking about starting a Facebook group for your business needs, let this article inspire your efforts.
4 reasons to create a Facebook group
There are reasons why Facebook groups have become so popular among businesses and regular users alike. Here are some of the top reasons to start a group.
Groups offer a fresh, new channel for communication
Regardless of whether your business is e-commerce, services, or consultations, you can gather target customers in the group, provide high-quality customer service, ask for feedback, and gain new customers.
Groups were not always used by brands for commercial purposes; communities were by the users themselves. As brands have now begun to utilize them, so there is no better time to test groups for your own company.
Groups are free
Developing a group doesn't cost you more than the work you put in when you create one. It's a cost-effective way of providing value and expanding your community. Compared to organic reach or promoted posts, groups seem very attractive as a free option, even with extra work.
Group content gets more engagement
Group content is often favored in Facebook's News Feed, and thus visible to more people. If a person interacts frequently with content in a group, then the probability that they will see new posts from the group on their feed is much higher.
Groups build brand recognition
Your business can build deep brand recognition and expertise in a Facebook group. Your brand, as a partner of the group, can take care of its positioning among target customers.
For example, Pro Tips & Tricks for Social Media Managers is a group lead by Kontentino for social media managers and agencies who want to conduct more thoughtful activities in social media. Within half a year, the group has grown to almost 2,500 members from the brand's target group.
Leading a group and testing new solutions is a great adventure—read on to learn about Facebook group creation and maintenance best practices.
Creating a Facebook group
Group administrators are faced with many tasks: providing valuable content, interacting with group members, analyzing results, and constantly maintaining the group, just to name a few. When you're just starting out, however, take these steps to establish your group:
Plan your activities
Don't do anything without a proper plan. Make sure you prepare a content publishing plan and identify how you want to present your brand. Will your brand be a partner of the group or will you lead the discussion? Will you use a website or personal profile, or will your marketing department handle the communication? These questions cannot be left unanswered.
Whatever you decide on, remember that consistency is the most important thing. If you set up a marketing group, but persistently advertise your services there without providing other quality content, users who were first encouraged to join the group based on the promise of value can quickly get discouraged and leave.
Select members
In every growing community, the inflow of new members is natural, but you should always consider your target demographics. This is especially important for small, local groups or niche communities.
Allowing people who are not interested in the same topic to join your group will cause more harm than good—it can cause existing members to leave. You can partially eliminate this issue by applying questions (that everyone who wants to join the group must answer) and special regulations. As an administrator, you can decide if a person can be accepted into the group.
Do constant analysis
Analyze. Then analyze again. Analytics allows you to make decisions based on data, which Facebook conveniently collects and processes for you. The platform provides a lot of information that you can use to make your group work even more vigorously.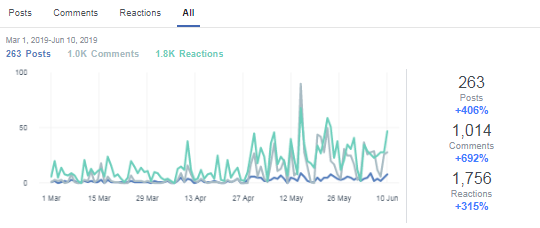 For example, you can use data analytics software to determine when to post. The data below is taken from an international group, so nighttime posts should not be surprising. However, peak engagement occurs between 10 a.m. and 10 p.m., in European time zones, although users in the United States may also be engaging with the content in the morning.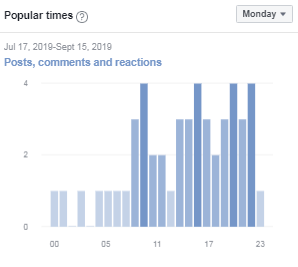 Take care of interactions
Always respond to content, comments, and surveys in an engaging way that stimulates further discussion. You might also want try welcome posts—posts that welcome new members of the group—which you can do in bulk, or other post formats such as open mic (a thread in which group members can show off their own businesses).
Some administrators treat these posts as an opportunity to verify potential customers. AMA (ask me anything) is also a great format in which group members may ask an administrator or invited guests some questions.
Below is an example of a survey question about the daily amount of created posts. Based on answers, the admin could create a special call to action.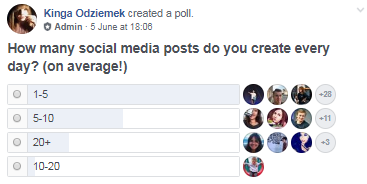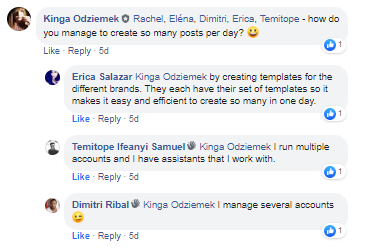 Determine the place of your brand
The brand should act as a mentor or partner of the group— a non-intrusive background presence. You can share your brand's blog posts or invite group members to valuable webinars, sharing your knowledge in the form of posts or live broadcasts.
If your actions are motivated by monetization, plan them carefully. Dramatic and obvious monetization efforts can discourage your group members from continuing to interact.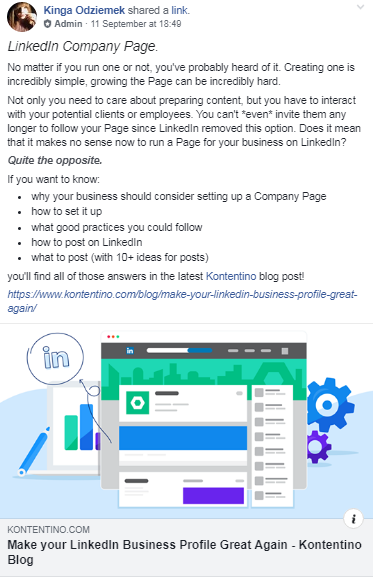 Do research
Ideas for group content will not come by themselves. It is worth checking what content is working in your industry and whether your competitors have already come up with any brilliant Facebook group ideas. If so, try to become a member and see what practices they use to engage the community. Instead of copying, observe and note what's working, then build off of that.
Promoting a Facebook group
Some brands need only a few posts on social media or a simple newsletter to gain hundreds of new members in their group. Others need to use paid advertising and narrow targeting to reach desired group members. No matter what, the truth is that without promotion, nobody will hear about your group, so why not try one of these methods?
Use industry articles
You can send a press release or contact magazine editors who could help you promote your group through a valuable mention or link to your page.
Promote the group on other groups
Do not confuse this with spamming. If there are already groups related to yours, join them and watch how administrators develop them. After a few days, you can suggest that group members join your group (if the rules of the group you are in allow it). Few groups allow such practices, but it's worth a try.
Use a network of contacts
Invite industry friends who will definitely find value in the group and willingly recommend it further. They can recommend it in their articles, private profile posts, or simply by directly inviting friends.
When your group ramps up and you feel that it consistently provides quality content, try posting a message asking group users to invite others. You may not believe it, but the members of the group might actually invite others to it, especially if they feel that it provides value. This is extremely encouraging for administrators.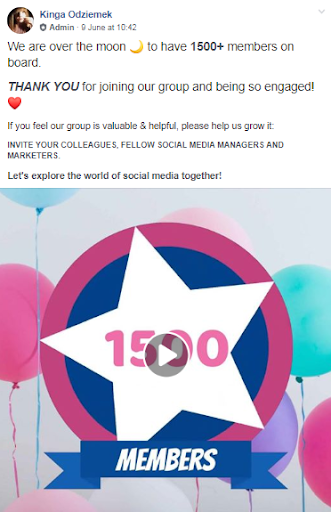 Paid advertising
You can also promote your group through paid advertising, with an invitation to join and a rundown of what's in store should users join your group.
You can also use paid advertising in the later stages of group development for monetization purposes. Facebook doesn't allow the use of targeted ads in groups, but you can get around this option using remarketing—creating a custom audience of people who clicked on a link shared in your group, then targeting ads to them.
Niche media
Who said you can only promote a Facebook group on Facebook? Use other social media or Q&A sites like Quora for this purpose. One answer can pay off with many new members.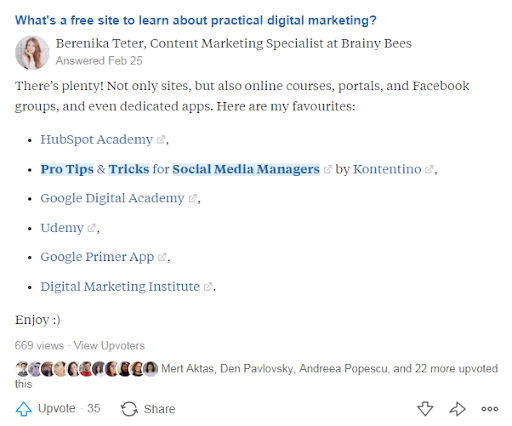 To start a group or not
While simply starting a Facebook group isn't difficult, the real challenge is its development. Are you up to the task? Attention to interactions, optimization of activities, and generation of valuable content will allow you to expand your group. Thanks to groups, brands can better communicate with their target audiences and gain helpful information while building an expert image.
Moderating a large group from your Facebook for business profile, especially one with members in several time zones, can take up to several hours a day, but the effort is definitely worth it.