With hundreds of integrated development environments (IDE) available, creating a shortlist of potential products can be exhausting.
There are obviously dozens of factors that will be considered when choosing the best IDE. But the primary programming language you wish to use will significantly narrow your choices.
For this blog's sake, we'll be looking specifically at IDEs that support development using the Python programming language.
What are the top 7 Best Python IDEs in 2019
PyCharm
AWS Cloud9
Komodo IDE
Codenvy
KDevelop
Anjuta
Wing Python IDE
Python was named the TIOBE language of the year in 2018 due to its growth rate. It's a high-level programming language focused on readability and is often the first language taught to novice coders.
It's primarily used to develop web frameworks and GUI-based desktop applications, as well as for scripting. Still, advancements in Python-oriented data science applications have boosted its popularity in recent years. Many programmers have begun using Python to facilitate machine learning, data analysis and visualization.
Ruby or Java developer? We have your back too. Check out the best Ruby IDEs and Java IDEs in 2018.
Best Python IDE for 2019
There are a lot different options on the market for Python integrated development environment (IDE) software. Most of these tools provide a variety of capabilities like writing, compiling, and even debugging code all in one place.
The list we've outlined here includes any integrated development environment with native features to support Python development. It should be noted that this does not include products that may have plugins or integrations to support Python development, but a few select offerings of that nature are highlighted at the end of the list.
These products alone have well over 6,000 validated user reviews on G2 Crowd as of Sept. 23, 2018, and only represent a portion of the 90-plus IDE software offerings listed on our platform.
---
1. PyCharm
PyCharm is a Python-specific IDE developed by JetBrains, the makers of IntelliJ IDEA, WebStorm, and PhpStorm. It's a proprietary software offering with cutting-edge features such as intelligent code editing and smart code navigation.
PyCharm provides out-of-the-box development tools for debugging, testing, deployment, and database access. It's available for Windows, Mac OS, and Linux and can be expanded using dozens of plugins and integrations.
Image Courtesy of JetBrains
What users say

"PyCharm is an all-in-one Python IDE. It provides all Python tools in one place. It allows you to have per database colors. If you are security conscious, PyCharm supports connecting to SSH servers that are protected with Google authenticator. PyCharm also supports connecting to Jupyter notebooks on a shared server." — PyCharm review by Sanjit P.
TIP: Learn about PHP vs Python and the advantages of each programming language.
---
2. AWS Cloud9
Reviews: 13

Stars: 4.5
Vendor:

AWS
AWS Cloud9 is a cloud-based IDE developed by Amazon Web Services, supporting a wide range of programming languages such as Python, PHP and JavaScript. The tool itself is browser based and can run on an EC2 instance or an existing Linux server.
The tool is designed for developers already utilizing existing AWS cloud offerings and integrates with most of its other development tools. Cloud9 features a complete IDE for writing, debugging and running projects.
In addition to standard IDE features, Cloud9 also comes with advanced capabilities such as a built-in terminal, integrated debugger and continuous delivery toolchain. Teams can also work together within Cloud9 to chat, comment and edit collaboratively.
Image Courtesy of AWS
What users say

"The best thing is AWS C9 is online. I don't need to install anything, and it supports the most used languages such as C, Java, PHP and Python, etc. I can code from my mobile, tablet, PC, from anywhere, and I can share my code live with my co-work team, and we can code at the same time. That's just amazing. Only need to update the website to see the changes and run the app/website. Also, it helps to write code faster with shortcuts, can create files, delete, change and create folders. It is so powerful. One of the best things is also how I can still use key shortcuts to save files, or save all as I do on my PC. I can upload or download complete projects and use on my desktop/laptop with one click, and it is already compressed. It can be free but also can be slow. But you can upgrade the EC2 PC to increase the performance." — AWS Cloud9 review by Omaira V.
---
3. Komodo IDE
Komodo IDE is a multi-language IDE developed by Active State, offering support for Python, PHP, Perl, Go, Ruby, web development (HTML, CSS, JavaScript) and more. Active State also develops Komodo Edit and ActiveTcl, among other offerings.
The product comes equipped with code intelligence to facilitate autocomplete and refactoring. It also provides tools for debugging and testing. The platform supports multiple version control formats including Git, Mercurial and Subversion, among others.
Teams can utilize collaborative programming features and define workflows for file and project navigation. Functionality can also be expanded using a wide array of plugins to customize user experience and extend feature functionality.
Image Courtesy of Active State
What users say

"I work with Python. I love how it loads faster the calltips (autocompletion). It works on Windows and on Linux, so there is not problem about testing the code between both platforms. I use the free edition (Edit) and it works like a charm, fast and effective." — Komodo IDE review by Aliane L.
---
4. Codenvy
Reviews: 53
Stars: 4.2
Vendor:

Red Hat
Codenvy is a development workspace based on the open-source tool Eclipse Che. It is developed and maintained by the software giant Red Hat. Codenvy is free for small teams (up to three users) and offers a few different payment plans depending on the user size.
The tool combines the features of an IDE along with configuration management features within one browser-based environment. The workspaces are containerized, protecting them from external threats.
Developer features include the fully functioning Che IDE, autocomplete, error checking and a debugger. Along with that, the product facilitates Docker runtimes, SSH access, and a root access terminal.
Image Courtesy of Red Hat
What users say

"The developers have done a very high-quality product. It contains a lot of interesting solutions. Such as code refactoring, multi mode and invitations. And if you have an account in Google, the registration may take a few minutes. But if you do not wish to use a Google account, the registration of this does not become complicated and will remain the same simple. Codenvy supports a large number of languages — Java, JavaScript, PHP, Python, Ruby, HTML and CSS. And their number is constantly increasing." — Codenvy review by Петр
---
5. KDevelop
Reviews: 5
Stars: 4.8
Vendor:

KDE
KDevelop is a free and open-source IDE capable of functioning across operating systems and supports programming in C, C++, Python, QML/JavaScript and PHP. The IDE supports version control integration from Git, Bazaar and Subversion, among others. Its vendor, KDE, also develops Lokalize, Konsole and Yakuake.
Standard features include quick code navigation, intelligent highlighting and Symantec completion. The UI is highly customizable and the platform supports a number of plugins, test integrations and documentation integration.
Image Courtesy of KDE
What users say

"KDevelop is a perfect IDE for KDE users. KDevelop offers support for most popular programming languages like PHP, Python, C, C++, integration with most popular CVS like Git, SVN and Mercurial, autocompletion, syntax highlight and debugger, and better integration with KDE technology (e.g., KPart, KWrite/Kate)." — KDevelop review by a consultant.
---
6. Anjuta
Reviews: 2

Stars: 4.5
Vendor: Anjuta
Anjuta is a software development studio and integrated development environment that supports programming in C, C++, Java, JavaScript, Python and Vala. It has a flexible user interface and docking system that allows users to customize a number of UI components.
The product comes equipped with standard IDE features for source editing, version control and debugging. In addition, it has features to support project management and file management, and comes with a wide range of plugin options for extensibility.
Image Courtesy of Anjuta
What users say

"It is very easy to get started with it. I think [Anjuta] is one of the best IDEs for the Linux environment. It is very easy and fast to develop Python with Anjuta. I like to code Python with Anjuta. It is very useful for me." — Anjuta review by Carlos F.
---
7. Wing Python IDE
Reviews: 3
Stars: 4.3
Vendor: Wingware
Wing Python IDE is designed specifically for Python development. It comes in three editions: 101, Personal and Pro. 101 is a simplified version with a minimalist debugger, plus editor and search features.
The Personal edition advances to a full-featured editor, plus limited code inspection and project management features. Wing Pro offers all of those features plus remote development, unit testing, refactoring, framework support and more.
Image Courtesy of Wingware
What users say

"Wing Python IDE is fast and full featured with autocomplete and autoindentation features which are very helpful for Python programmers. Integrated testing and debugging is also very useful. It can also do Django projects very well and merge the queries very well. There are also code templates for beginners. It is also cross-platform IDE. It has exceptionally responsive support." — Wing Python IDE review by Raj T.
---
IDEs with Extensible Python Functionality
1. Visual Studio
Visual Studio is a highly extensible development study that is one of the most commonly used IDEs today. It's a powerful IDE with native support for C, C++, Visual Basic .NET, C#, F#, JavaScript, TypeScript, XML, XSLT, HTML and CSS. Plugins facilitate programming with Python, Ruby, Node.js and M, among others.
The advantage of Azure integration allows users to easily utilize access cloud databases, storage and applications. Users can also facilitate DevOps pipelines through continuous integration tools and deploy applications using Azure App Service.
Image Courtesy of Microsoft
What users say

"I've been able to prototype more quickly for both Python and C# using Visual Studio extensions and built-in functionality compared to other IDEs that I have used. I use development time to mostly solve support related issues rather than develop production solutions (small apps that fill gaps), so speed to implement is key." — Visual Studio review by a user in information technology and services
---
2. Eclipse
Reviews: 1,280

Stars: 4.1
Vendor: Eclipse Foundation
Eclipse is also one of the most commonly used IDEs on the market today. It's built for C/C++ but has a wide variety of plugins available to facilitate Python development.

Eclipse probably has one of the most customizable platforms in the IDE market. Its marketplace contains thousands of tools to add functionality for everything from database integration and code management to application frameworks and testing solutions.
Image Courtesy of Eclipse Foundation
What users say

"Eclipse provides an easy and adaptable environment for any programming language. It supports JAVA, JavaScript, Python, Groovy and other languages which is a huge advantage. Another big advantage of using Eclipse is that it supports external plugins too. Users can download external plugins that can be used in their codes." — Eclipse review by Amit kumar S.
---
3. NetBeans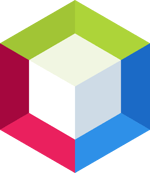 Reviews: 404
Stars: 4.1
Vendor: NetBeans
NetBeans is a free Java IDE with additional native support for PHP, C/C++, JavaScript and more. The product has a vast plugin library that includes Python support as well as other languages.
Standard features include basic code editing, debugging and testing capabilities. For most languages, there are additional features to facilitate builds, deployments and refactoring. Other helpful tools include project management, framework support and code analysis capabilities.
Image Courtesy of NetBeasns
What users say

"Firstly, it is open source and easy to use. This IDE provides an end-to-end solution for all Java development platforms including latest standard version. Along with that, it is not limited to Java language here; it has prospective for Python, C++, JavaScript and more. It has a powerful GUI builder. Also, using swing GUI design tool we can easily design a user interface by dragging and dropping different components." — NetBeans review by Amit B.
---
Next steps for selecting a best a Python IDE
Those researching free IDEs online can sift through hundreds of verified user reviews on G2 to find the best option. Check out the IDE software category where you can compare products, discover available features and read user reviews.
* Please note: Reviews may have been edited for spelling and grammar.