If you run a restaurant or retail store, you need a POS system to function.
POS software has become a requirement for any business that sells products. Retail technology and restaurant technology have come a long way in the last decade. With software moving to smaller, more mobile platforms and payments becoming increasingly digital, the POS space has evolved into a business powerhouse.
A good POS system, when configured correctly, can do almost anything your business needs. There are some limits, such as large-scale data warehousing or analytics, but more and more, POS systems are offering back-office features and much more.
Though some POS vendors are including these features in their own products, more and more the focus is turning to integrations and partnerships with other software platforms. There are many reasons for this, but most of them are about keeping things simple. Building an integration is typically much easier than creating and testing new features from scratch and can save your company valuable resources.
---
What kind of POS integrations do you need?
Restaurants and retailers have different needs, but they both rely heavily on POS systems throughout their daily operations. In some cases the integrations are industry-agnostic, meaning that any industry can benefit from these integrations. Other integrations are highly industry-specific. If you use a POS system daily, any and all of these integrations are worth looking into.
The integrations you need depend on your business' specific goals and the software you already use. If you're happy with your accounting tool and have no trouble porting over information from your POS tool, then you probably don't need to integrate an accounting tool into your POS software. However, if you're struggling to keep track of your employee's schedules, a workforce management or employee scheduling integration could be a great addition.
7 top POS integrations
E-commerce
Delivery and takeout
Accounting
Employee scheduling
Inventory management
Marketing
Loyalty management
1. E-commerce

In this day and age, e-commerce is a major channel that every retailer needs to explore. There are many e-commerce platforms available for use, and they can integrate with a variety of tools. However, if you run a storefront retail location that also has an e-commerce store, integrating your POS system with your e-commerce platform will make your life a lot easier.
For instance, you will know exactly how much inventory you have at any given time; the system automatically updates any time a sale is made either in person or online. These integrations can also help track sales as well as general sales trends over both channels, making it easier to monitor your business' performance. This data also helps you see who your customers are, and how and what they like to buy. This can help you target future marketing campaigns to specific buyers' habits, making them more likely to return.
2. Delivery and takeout
Ordering food online has become the new normal. Much like retailers should be considering e-commerce, restaurateurs should be considering some kind of online ordering strategy; the benefits of integrating restaurant delivery/takeout software are numerous.
Much like e-commerce integrations, online ordering allows restaurants to maintain a consistent view of inventory and sales in real time. The last thing any kitchen needs is to be thrown off its rhythm during service, and orders not placed through your POS system can do just that.
3. Accounting
Accounting software is often the backbone of a small business. In order to survive, you must know what your money is doing and how your business is performing at all times. Integrating an accounting solution with your POS system provides even more insight into your business' performance. These insights help with inventory purchasing decisions, hiring decisions, and even marketing decisions. Integrating your accounting solution with your POS system gives you more control and more visibility. It's easy to keep track of invoices and receipts when they're all housed in one place and easily moved back and forth between platforms.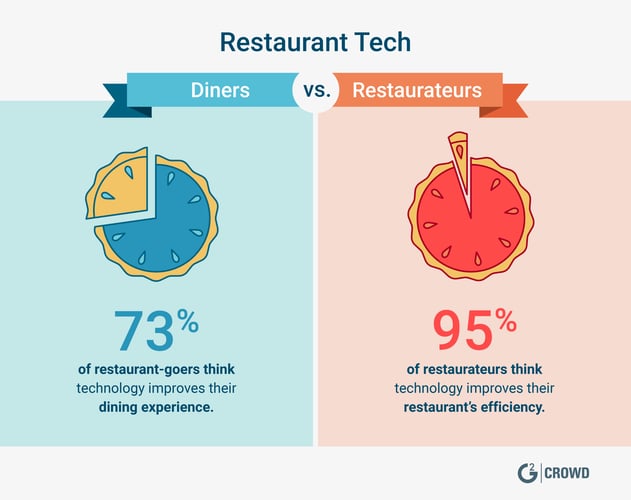 4. Employee scheduling
Retail stores and restaurants have unique staffing needs. Given that employees typically work in shifts that are liable to change, employers need a way to easily create and adjust schedules and notify employees of changes or updates. Most POS systems require employees to make their own profiles to use the tool. Employee scheduling integrations track hours, schedules and performance. Integrations with employee scheduling software streamlines onboarding as well, making it quick and easy to integrate new employees into the system.
5. Inventory management
Managing inventory is crucial for any business. Retailers and restaurants need to ensure they have enough stock and ingredients to meet customer demand. Since every transaction is performed using POS software, integrations with inventory control software automatically adjust inventory in real time. This also helps businesses make smart purchasing decisions when it's time to replenish inventory. Accurate inventory management can greatly improve customer experience. Staff are aware of exactly what stock is available and how much is left.
6. Marketing
Marketing software is a broad category of software covering a variety of specific marketing tasks. POS software collects customer data and purchasing history so your business can send targeted marketing campaigns. This data can help businesses manage their social media accounts, online reviews and promotions. Targeted marketing also improves the overall customer experience and increases the chances of conversion.
7. Loyalty management
Loyalty management software can play a large part in the success of a retail business or restaurant. Punch cards and point systems are a mainstay of retail and restaurant loyalty strategies. By integrating your loyalty management systems with your POS terminal, points and punches are automatically tracked using the credit card or debit card making the purchase. Taking the pressure off of customers improves the customer experience and makes them more likely to return.
---
Next steps on your POS journey
If you're happy with your POS system, then it might be time to investigate the tools you already use and whether they can be integrated with your POS. If not, consider the benefits of having an integrated POS or additional POS features. An API marketplace may be a great place to start to find quick and easy add-ons to expand the software you already use.
To learn more about POS, check out the 10 Best
Free POS Software
Solutions in 2019.