When it comes to safeguarding your network, you could cross your fingers and hope you don't get hacked.
Or, you can consider making the most of cyber security methods that ensure that your network, and all that comes with it, never experiences a data breach. A lot goes into network security, as there are many layers and paths you can take to thwart attackers.
Need to know something specific about network security? Jump ahead to:
If you aren't sure which route to take as you look to secure your network, keep reading.
What is network security?
Before we can peel back all of the layers of network security, let's first define it. Network security consists of the policies and practices used to prevent and monitor unauthorized access of a computer and its network.
What are the main types of network security?
Firewalls
Access Control
Anti-malware Software
Application Security
Data Loss Prevention
Email Security
Security Information and Event Management
Mobile Device Security
Network security combines multiple facets of defenses that implement policies and controls, which ensure that only authorized users gain access to network resources. Every business and organization, regardless of its size and industry, requires some level of network security in place to protect it from impending cyber attacks.
After all, your computer and all of its programs are safe from hackers if hackers can't get to them over the network.
Network security basics
As you begin taking the necessary steps to ensure that your network is secure, there are three phases in which you'll go through.
Protection: Making sure that your network systems are configured correctly.
Detection: Identifying when any configurations have changed, or when network traffic indicates a problem.
Reaction: When a problem is identified, responding quickly so that your network can respond to its safe state as soon as possible.
Essentially, these are the steps you'll take to create an in-depth network security strategy.
Types of network security
To achieve full network security, there are a variety of techniques and different types of security best practices that you should implement. It's important that you use more than one of these types of security methods to protect your network, as a single line of defense can sometimes still be breached.
Let's explore the eight types of network security that will protect your network.
1. Firewalls
Firewalls are the barrier between your trusted internal network and the untrusted outside network, such as the Internet. By using a specific set of rules, they either allow or block specific types of traffic from entering your network. A firewall can be hardware, software, or both.
Related: If you're thinking about using firewall software, browse G2's user reviews to determine which software will work the best for you.
2. Access control
Not everyone needs access to your network. To keep out potential hackers, the access control center can make a note of each user and each device, and determine which ones are allowed in. They can also enforce security policies and parameters that you put in place. This is often referred to as network access control.
3. Anti-malware software
Malware, which stands for "malicious software", consists of everything from worms, viruses, spyware, Trojans, and ransomware. Sometimes, your network will be infected by malware, and the bug will lay dormant for weeks, only to reveal itself at the worst possible time.
Antivirus software designed to detect malware not only scans for these viruses and blocks them from entering your network, but also keeps track of your files for any anomalies and fixes damage that may occur.
4. Application security
Any and all software your company uses, whether it's built by your IT department or purchased from another vendor, needs to be protected. Any software program or application could contain holes, allowing hackers to infiltrate the network. Application security patrols all of your software your company uses and closes any holes.
5. Data loss prevention
Sometimes the weakest links within a network aren't the holes that can appear, but the people who manage and work within the network. It's imperative that you know how to map a network drive. Human beings can oftentimes be the ones that do the most damage to your network security efforts. When data loss prevention technology is implemented and processed to ensure employees don't send sensitive data outside of the network, you can be sure that uploading, forwarding, or printing critical company data doesn't occur.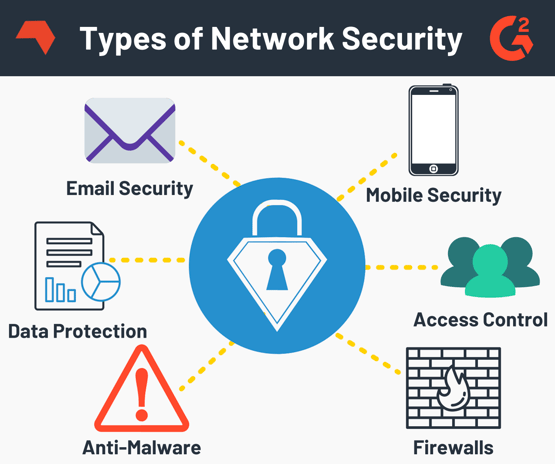 Related: In addition to data loss prevention, you might also be in need of endpoint protection. Click through to read everything you need to know, including the three main categories.
6. Email security
One of the most common ways attackers can hack a network is through email, especially through phishing. This social engineering tactic makes it easy for hackers to gain access to your personal information, as they deceive their recipients and send them to sites that contain malware.
When you use email security software, you can better protect your network as they block incoming attacks and have control over outbound messages.
7. Security information and event management
Security information and event management software, otherwise known as SIEM, is vital to network security. These products come in various forms, but they all pull together the data needed by the security staff to identify and respond to threats promptly.
Related: Check out G2's roundup of the highest-rated security information and event management software on the market.
8. Mobile device security
While we often think of our network as just our actual computer, cybercriminals can easily access our network by targeting our mobile devices and the applications we download. You must have control over which mobile devices can access your network while configuring their connections to keep your network traffic private.
Network security key
You may think you know everything about your network and your security efforts to keep it protected, but what about the network security key?
The network security key is also and better known as the Wi-Fi or wireless network password, which is the password used to connect to the wireless internet connection. If you have just bought a new router, the password will be located on the back, and will likely be long and tedious to type in. The key on the router will either be labeled as:
Password
Wireless password
WPA key
For enhanced security purposes, you should change the network security key to be a unique and strong password for it to be harder for hackers to gain access to your network.
Related: Don't get your network security confused with your IP address! See how they're different.
How to find network security key on Mac
If you're using a Mac and are unsure of where to find your network security key, it's easy. First, in the Finder menu, click Go and then Utilities.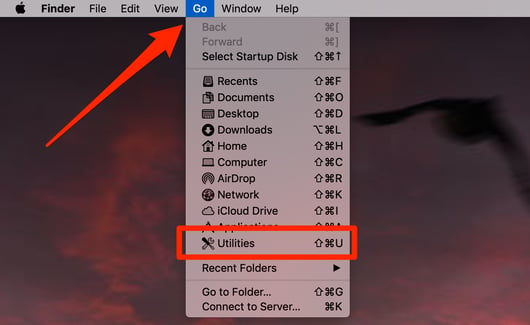 From there, click Keychain Access.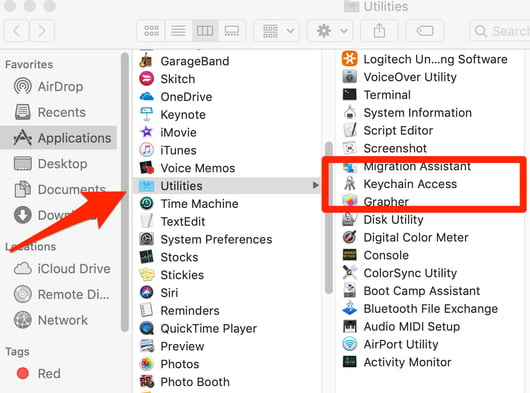 In the upper right-hand corner, use the search bar to type in the name of your Wi-Fi network.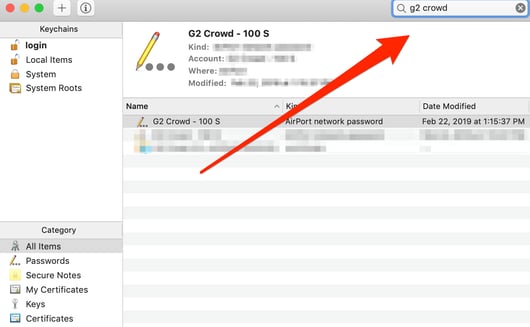 When viewing this keychain, select "Show Password". You'll need to enter the password of your Mac to be able to see this information.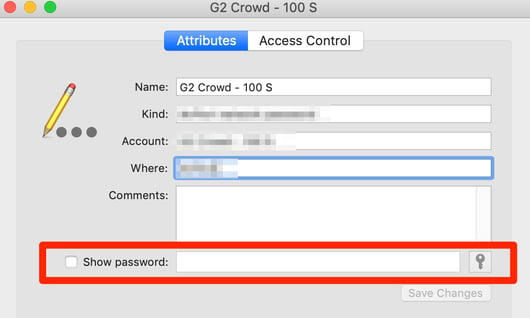 Your network, your rules
When it comes to your network, keeping it secure is an absolute must. While there are many ways to go about doing so, and there are various software tools that are at your disposal, ensuring that hackers can't break into the system is in your best interest to prevent a data breach.
Continue your learning on ways to protect yourself and your personal information when you read more about mesh networks, cyber security tips, and patch management.