The day has finally come.
You started a company, accomplished an incredible feat, or are on the brink of something revolutionary. Now, the media wants to talk to you. It feels great to be recognized, to be selected.
But, as amazing as this moment is, you must tread carefully.
Journalists are committed to sharing the truth with their audiences. They aren't interested in spreading glowing reviews about your brand or putting you on a pedestal. They are going to dig deep to get the full story, exposing both positive and negative elements, and you need to be ready for that.
Whether you work with a public relations (PR) professional or agency or you're going solo, this article will prepare you to not only survive your first media interview, but thrive in the hot seat.
Following are tips worth considering to properly prepare yourself for a media interview. We will dive into each below.
Tips to prepare for a media interview
Assess the journalist and publication

Decide on key messages
Don't fill in pauses
Don't discuss hypotheticals
Always stay positive
Don't say "no comment"
Prepare facts and anecdotes to backup your answers
Avoid jargon
Practice body language
Media interview tips for success
Even the most knowledgeable, successful industry professional can stumble when put in front of a camera or the sharp eyes of a reporter. Practice makes perfect. Even if you have gone through media training with a PR firm or professional and you're feeling confident, take a moment to look over these tips and freshen up. And, if you have never worked with anyone in PR, no worries — I've got you covered.
1. Assess the journalist and publication
When you get the call asking for a media interview, don't just do an internal scream while you accept the interview and hang up. Ask the reporter a few questions while you have their attention.
First of all, let me stress this: never allow a cold-call interview. You want time to practice and prepare. Interviewing on the fly will only make errant quotes more likely. If a reporter does call with questions for you, politely take a message and ask if you can call them back shortly.
Now that that's out of the way, ask the reporter what the story is about. What angle are they going for? Can they pass along questions in advance? Who else do they plan to talk to? Where do they imagine this story running in the publication?
All of these questions will illuminate what exactly you can expect when it comes time for the interview. If the reporter is comfortable passing along the questions in advance, amazing! That makes things easier. However, don't be surprised if they deny that request — most likely, they will. The other questions, however, are all ones that should be answered.
Schedule the interview a few days out — or maybe even a week if your calendar is hectic — and then relinquish your hold on the reporter.
Now, it's time to sleuth. Google the reporter's name and read some of their recent work. Get a feel for what angles they like to cover and their overall tone. You might want to look up their social media accounts as well if you're curious what their personality and temperament is like.
I also recommend looking through the publication they write for to better understand its audience and purpose. The reporter asked you for an interview because he or she believes you have something valuable to offer that audience.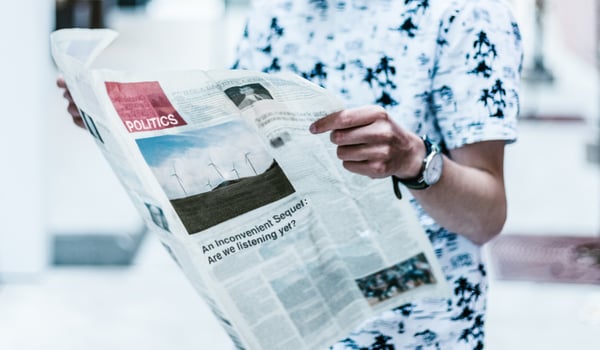 2. Decide on the key message
Now that you have an idea what you're in for, decide what message you want the reporter to take away from the interview — and, of course, what message you want to send the audience.
If you have a public relations team, reach out for help at this juncture. They should have a PR plan to reference. If not, perhaps work with someone higher-up in the corporate marketing department to make sure you're on-brand and on-message. You want to tout the company's mission without sounding scripted, so pick up on a few key words and phrases you know you want to use at some point.
It's easy when you think of it this way: what was your goal in accepting the interview? Do you want to raise brand awareness? Announce a new product? Encourage people to attend an event?
Write your key message down. Practice it. This is the driving force behind your interview. If you don't push this message, the reporter might leave the conversation with an entirely different view on what was most important. Don't let that happen.
3. Practice potential questions
Having researched the journalist and publication, you probably have an inkling what kinds of questions might be asked during your interview.
If all the articles the journalist has written include negative spins, you need to be prepared for leading questions to be asked. If the reporter is known for asking the "tough" questions, think about what could possibly be asked about your current situation. If the publication tends to include detailed statistics in each story, have some ready to go.
You should, of course, prepare for the fluff questions too. You want to come off as polished and ready, but also natural.
However, when it comes to the difficult questions, practice, practice, and practice again. This will keep you from appearing caught off guard, hesitant, or reluctant. I suggest running through answers that quickly address the negative question and then bridge into a related, far more positive topic that you would like to talk about.
4. Don't fear pauses
You know those pauses in conversation that make a deep part of you cringe inside? Do not feel the need to fill in those pauses.
Reminder: it's not your job to keep the conversation going; it's the reporter's job.
I know, I know, it will feel weird and uncomfortable, but trust me. Letting the silence reign for a bit is far better than rambling to fill it. Rambling can not only sound unprofessional, but can lead you to say something asinine that the reporter can then zero in on. It's better to stick to your messaging and then stop.
5. Don't discuss hypotheticals
If you don't know the answer to a media interview question, that's okay. You can admit that you don't have the answer quite yet, but you're working on it and will report back when you do.
What's not okay is to make something up or allude to something that might be true in the future without being sure of it.
Hypotheticals can get you into dangerous waters. Your words may be misconstrued as true or about to happen. It will only hurt your and/or your company's reputations if the hypothetical you tout does not become a reality.
6. Always stay positive
Don't take this opportunity to bash your competitors, even if the reporter tees it up for you. Always take the high ground by remaining positive and on track with your goal for the media interview.
If something questionable or scandalous happened recently in the news that relates to your industry, be prepared for questions on those negative topics as well. Instead of stooping to speculation, stay positive and upbeat about what you do know.
If the journalist tries to lead you down a path of negativity, you can steer the conversation gently by using phrases such as, "What I think is more important is…," or, "What really matters is…"
7. Don't say "no comment"
Pleading the fourth makes you look like you have something to hide. Again, if you don't know the answer, that's okay to acknowledge. If it's an uncomfortable question, use a bridging technique, such as the phrases mentioned above, to move on to a more manageable topic that lines up with your key messaging.
8. Prepare facts and anecdotes
Just because you were asked to interview with the media doesn't guarantee that any of your quotes will be used. You have to provide valuable information that the journalist and his or her readers can't get anywhere else.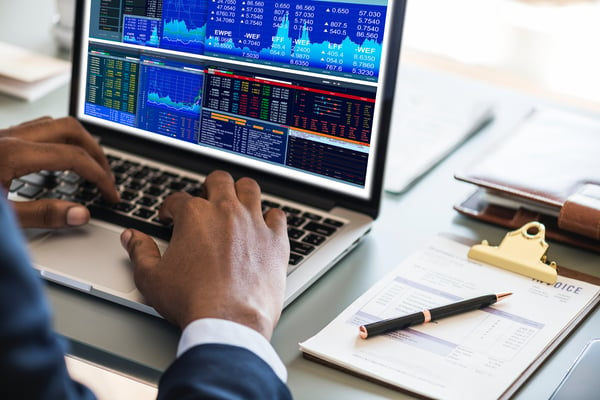 How do you make yourself valuable? You know that old adage, "Show don't tell," right? It applies here.
Rather than just spouting hot air about how fantastic your company is, show it through real life examples. Provide unique statistics and anecdotes that validate what you're trying to say. If there are any relevant visuals, send those for inclusion as well. Reporters and the public will eat that up.
9. Avoid jargon
You don't want to sound like that pretentious tech guy who turns up his nose at anyone who doesn't understand his obscure terminology.
Make what you're trying to say as accessible as possible by avoiding jargon. The only possible exception being if you're interviewing with a trade publication. Even then, only sprinkle the jargon throughout. Or, if jargon is necessary, pause to explain the terms during the interview.
10. Practice body language
If you're interviewing in-person, this is especially important. Body language can be very telling of your general comfort level, which can and will be analyzed for deeper meaning.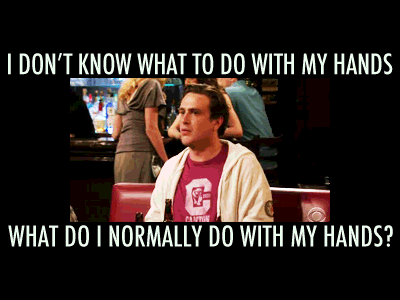 For example, if you put your hands in your pockets, cross your arms, or even cross your legs, that can be seen as defensive. Avoid sympathetic nodding, as that could be interpreted as agreement. Try not to wave your hands around too aggressively — it's not only distracting, but also makes you look like you have something to prove.
In general, keep your arms and shoulders loose. You should exude calm confidence — even if you don't feel that way. Practice by recording yourself answering the questions and watching it back to see the way you naturally move when you speak. You can tweak your body language based on that.
Don't assume this is only useful advice for television interviews. A newspaper reporter can always take note of your stance and include it in the article later. Even if it's a phone interview, standing up and smiling can help make you sound more relaxed and confident.
If you're curious to learn more about the importance of non-verbal communication, check out this Psychology Today article: "Is Nonverbal Communication a Numbers Game?"
I hope this guide to acing a media interview made any pre-interview jitters you may have disappear. Practice and preparation are your best weapons against nerves. Be excited for the chance to discuss your story, whatever that may be!
Despite what it may seem like above, reporters are not out to get you. They just want to tell an honest story their audiences will care about. So, give 'em the best you got.
Good luck!
Are you interested in becoming a PR professional? Learn how to write a press release that gets attention.