The corporate landscape is always changing. In this day and age, it's all about staying competitive with digital innovation.
With that in mind, IT systems are becoming more robust, and infrastructure projects are now considerably larger and more ambitious.
Like any industry, projects can fail. But failure is expensive in the IT world. Failure is also tricky to avoid, especially when teamwork is involved. The common plights of team projects in the workplace might be familiar: a lack of a clear objective, miscommunication or a confusing project roadmap. Even minuscule roadblocks can derail a project and create a domino effect that reverberates throughout a company, so proper planning is key.
So, how are companies tackling IT project setbacks?
Collaboration is beneficial if done in an organized and mapped-out manner. With project management software and strategies, a streamlined and easily digestible approach can be an asset for both the team manager and the team. Shockingly, $97 million was wasted in 2017 because of poor project performance according to Project Management Institute (PMI).
Setbacks and scope creep happen to talented teams if a proper workflow is not in place. Luckily, project success rates are on the rise thanks to better project management tactics.
Inserted in seeing how project management software can help your business? Check out the best project management software according to real user-reviews.
IT Statistics 2019
Take a look at these statistics to get to know the current state of the corporate IT landscape.
IT Digital Transformation Statistics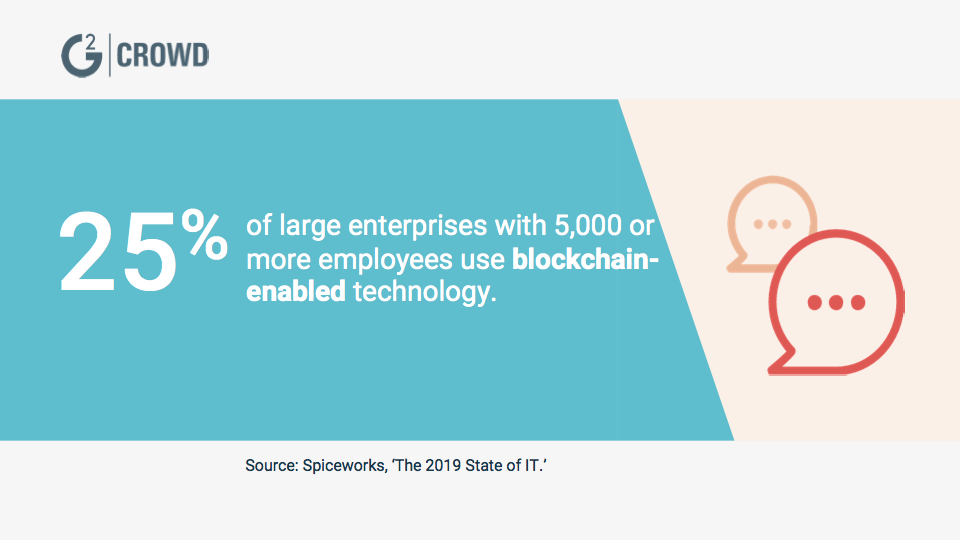 Information Technology and Budget Statistics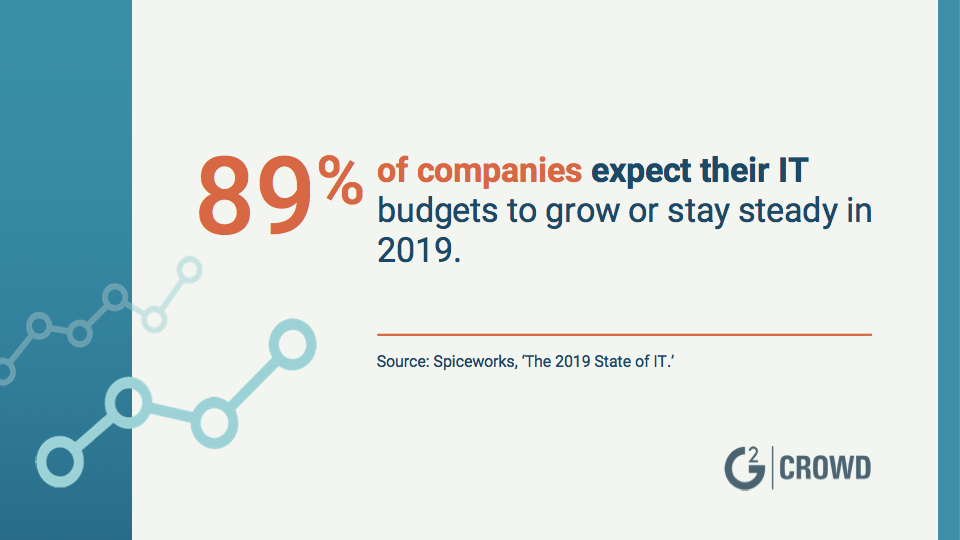 IT Career Statistics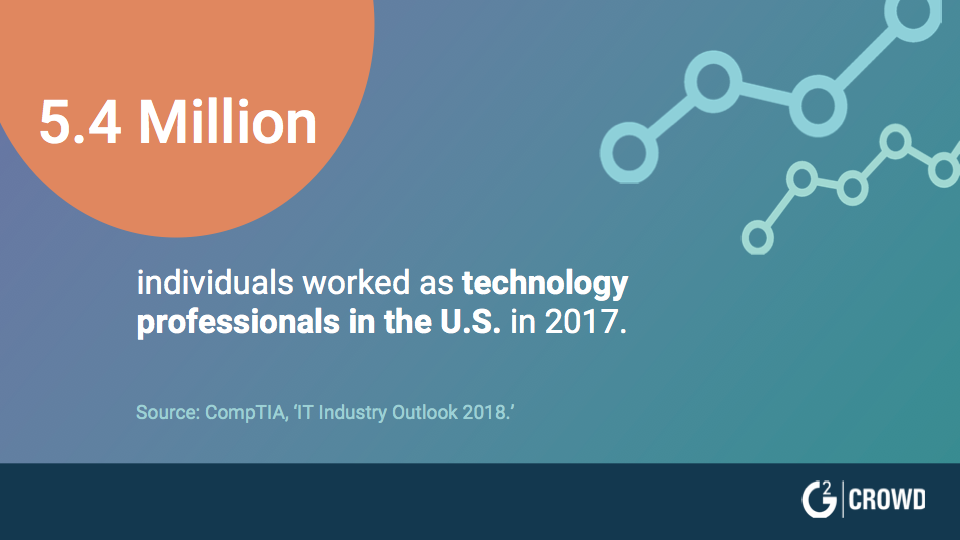 IT Project Failure Stats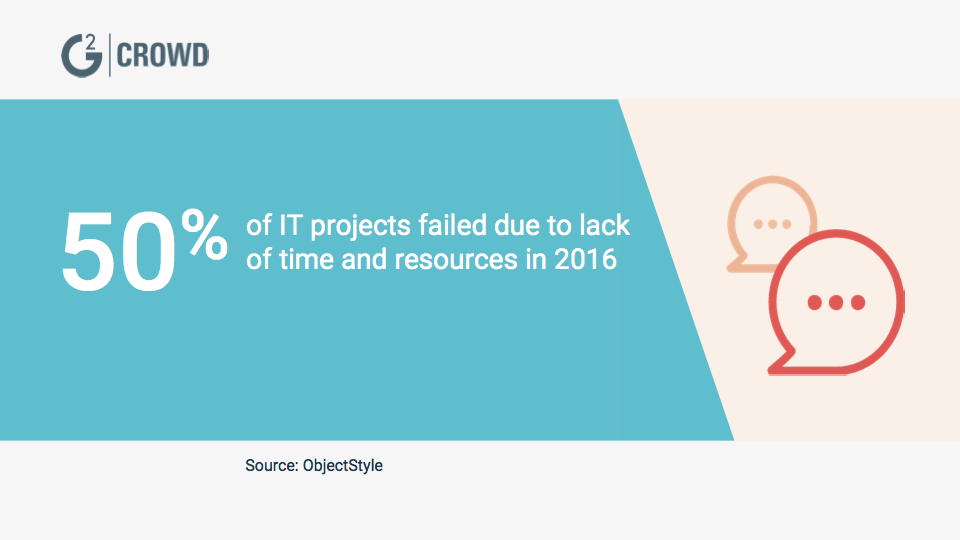 IT Project Success Statistics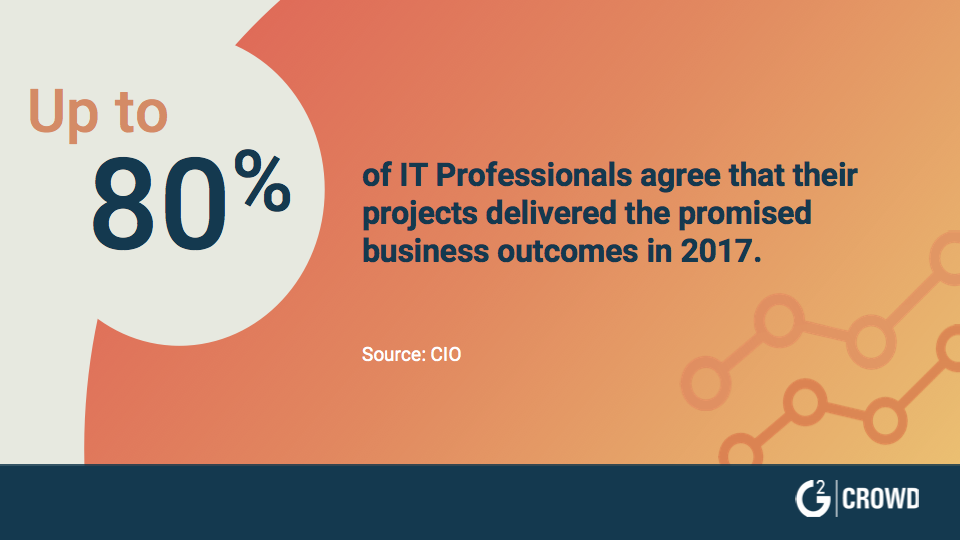 Looking ahead to IT in 2019
Proper management is the key to success for IT professionals. When an IT team is on the right path, so is the company. Collaboration should be viewed as a positive resource, not a hindrance. Now that you've gone through these IT statistics, consider a project management game plan for your team. Be sure to leave a review once you've implemented a project management solution!
Ready to learn more project management? Take a look at this article covering the most impressive project management statistics.