Sometimes it can feel like your favorite social media app rolls out a new feature every other week.
Because of this, it's easy to miss when something new makes its debut, or you could be completely lost on how to use it once you notice it's there. If you're like me, you probably didn't even notice the roll out of the Instagram Nametag.
What are Instagram Nametags?
Similar to Snapcodes, your Instagram Nametag can easily be scanned by another Instagram user, making it easy for them to go to your profile or to follow you and start experiencing your content.
Whether you're interested in using your account's Nametag as a part of the Instagram marketing strategy for your business, or as a way for your personal account to gain followers, the Nametag makes it easy to find new accounts to follow. Not sure how to use it? I break down all of the ins and outs of your Instagram Nametag below.
Looking for something specific? Head to a certain part of this article that will answer your question.
What are Instagram Nametags?
The Instagram Nametag was launched in October 2018 as a way to make connecting and sharing with friends easier than ever before. Since your Nametag is unique to your Instagram username, all another user has to do is scan it with their camera.
The Instagram Nametag eliminates the need of having to awkwardly spell out your username to someone who is looking for your profile. All they have to do is scan your Nametag and your profile instantly pops up on their screen.
Interested in learning more about your Nametag and how to scan the Nametag of others? Just keep reading.
Creating and customizing Instagram Nametags
To find your Instagram Nametag, navigate to your Instagram profile, tap on the three lines in the upper righthand corner, and select Nametag.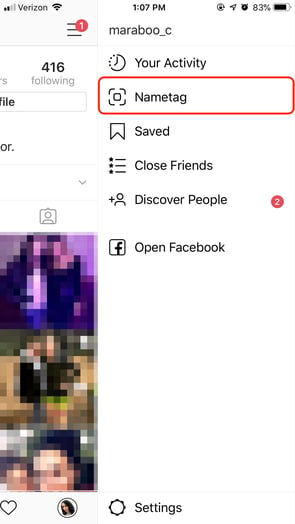 Here, you can customize the appearance of your Instagram Nametag by tapping at the top of the screen to try other designs.
The Color option allows you to switch between different background shades, the Emoji lets you pick your favorite emoji as your background, and Selfie makes it simple to customize your Nametag with a selfie sticker.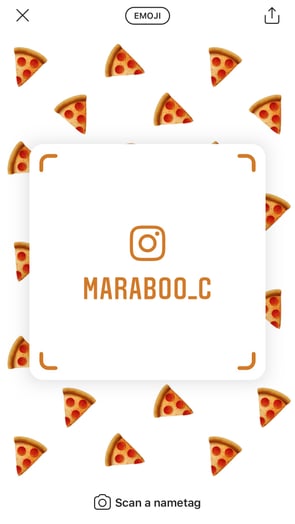 To send your Instagram Nametag to someone who would like to add you, tap the arrow in the upper righthand corner. From there you can share it in a variety of different ways, including via text message and email. You can even post it to your Twitter account so your Twitter followers can add you on Instagram.
Scanning other peoples' Instagram Nametag
When you see an Instagram Nametag of a restaurant or business you're at, and you're interested in following their Instagram account, try scanning their Nametag. Or, if you're a business owner, you could display your Nametag at a conference or a grand opening of a new store as part of your event marketing strategy.
You can also scan a Nametag if you'd like to add a new friend by their Instagram username. There are two simple ways to go about scanning someone's Nametag.
From the Nametag screen
From your Nametag screen, tap the bottom where it says Scan a Nametag. This will bring up your phone's camera. Simply lineup the Nametag with the outline on your screen to scan.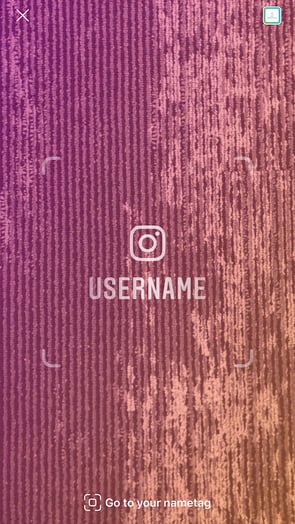 Once the Instagram Nametag comes up, you can either view their profile or follow that user.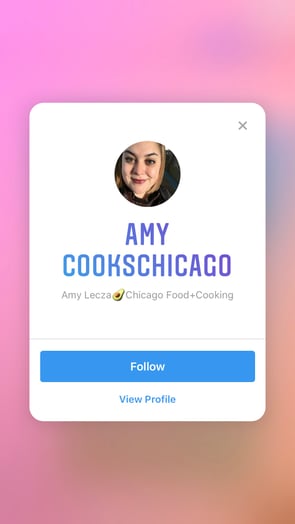 From Instagram Stories
You are also able to scan an Instagram Nametag from Instagram Stories. From the home screen, tap the plus (+) sign by your profile picture.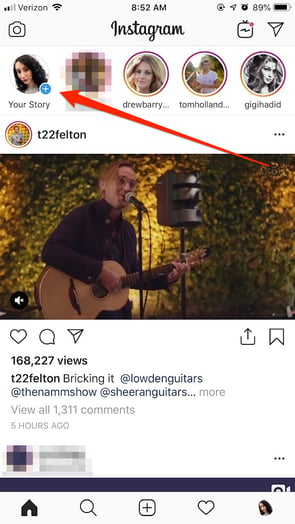 You can either take a picture of a user's Instagram Nametag or, if you have one saved to your Camera Roll, navigate to your saved photos and select the saved Nametag.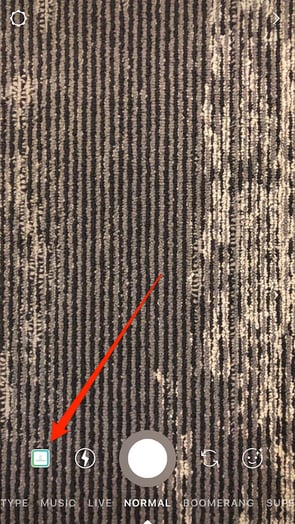 When an Instagram Nametag is selected, their username and profile will pop up on your screen for you to either navigate to or to follow directly from their Nametag.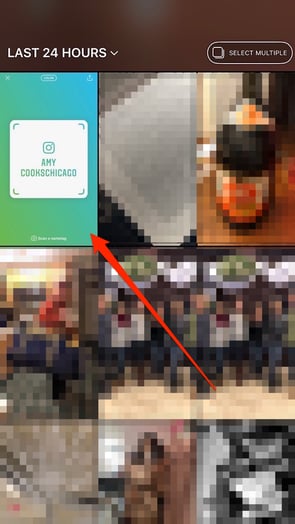 Related: Unsure if Instagram Nametags are something your business should be utilizing? Check out the highest-rated social networks software and see what your options are!
A new connection is waiting
Scanning an Instagram Nametag is a fast and easy way to view a user's profile or to follow their account. The next time you visit a restaurant or your favorite store, keep an eye out for their Instagram Nametag on display and give it a scan to check out this innovative feature and make a new connection.
Want to learn something new about Instagram? Check out our other Instagram articles to make the most of the app:
Ready to take your Instagram to the next level?
Download The Beginner's Guide to Instagram and get started 🚀