Is anything more exciting than when Apple releases a brand new iOS?
Okay, yes there is. But if you're an Apple nerd like me, you set your calendar for the time and day that Tim Cook goes on stage and explains all of the fancy iOS features. Whether it's new emojis, the announcement of Face ID, faster animations, or being able to FaceTime with multiple friends at once, there's always something from the announcement that gets people talking.
If you don't want to miss out on when this new iOS software makes its way to your iPhone, it's important to know how to update your software. It's simple and can be done in just a few steps.
How to update your iPhone
Go to Settings and open General
Select Software Update
Tap Download and Install
Enter your passcode and agree to the Terms and Conditions
How to update your iPhone
At the very first iPhone keynote in January 2007, the debut iOS version was announced and released to the public five months later. Since then, we've had 12 iOS software updates, each bringing something new and exciting to the palm of our hands.
If you want to indulge in every new iOS release, but won't be purchasing a new iPhone any time soon, you'll need to update your software to be able to use its features. Otherwise, you'll see a question mark when someone sends you a newly released emoji, or you won't be able to update certain apps. Just follow these steps to make sure your Apple software is up to date.
Tip: Plug your iPhone into power and connect to Wifi!
Go to Settings and open General
The first step in updating your iPhone software is to navigate to the Settings app and scroll to General.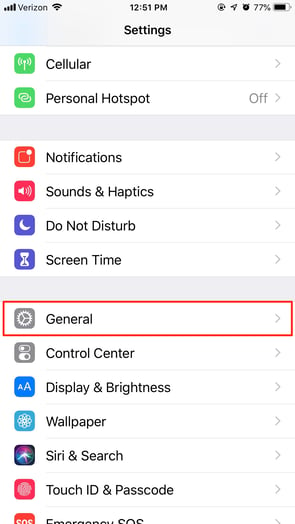 Select Software Update
Next, tap where it says Software Update.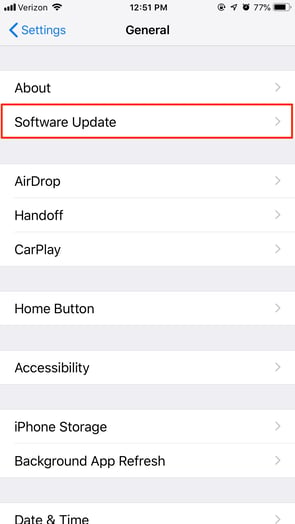 Install Software Update
If you do in fact have a software update, you'll find information regarding the size of the update, new features it brings to your iPhone, and more, on this screen. Scroll to the bottom and select Download and Install.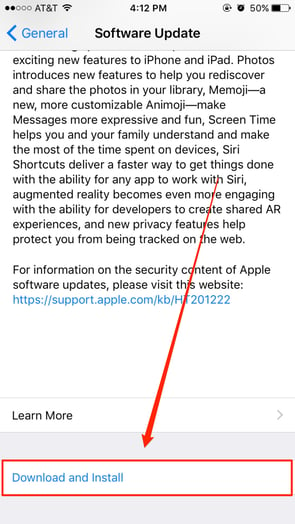 It may ask you to Install Tonight or Remind Me Later. If you choose to Install Tonight, just plug in your iPhone before you go to sleep and it will automatically update overnight.
You may also be asked to enter in your passcode for an added step of security. Finally, agree to the Terms and Conditions.

If you're just curious to see if there's a new iOS release, and your software is already the latest and greatest, your device will display that your software is up to date.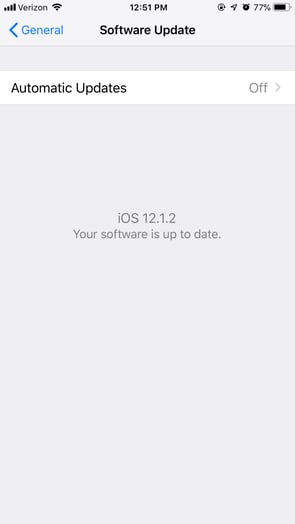 Turn on Automatic Updates
If you don't want to be bothered with going in and manually updating your iOS software whenever there is an update available, or you don't want to miss that there was an update in the first place for weeks at a time, turn on Automatic Updates.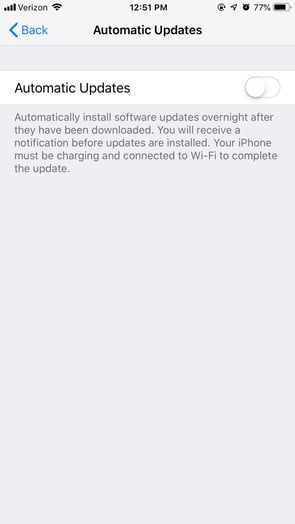 When you do, your iPhone will automatically update to the latest version of iOS overnight after it's been downloaded. In order for the software to update, your iPhone must be charging and connected to Wifi.
To update or not to update
That is the question. And if you always want to remain in the know of the latest iOS, its features, and the new exciting emojis, make sure your iPhone is running on the most current software from Apple.
Want to learn more about your iPhone and all that it can do? Check out our articles on: