You checked your bag, your pants, and your coat pockets. It's nowhere to be found. Your iPhone is missing.
So, what's next?
Fortunately, if you had Find My iPhone turned on, you may be able to track down its last location using another iOS device or Web browser.
However, if you never bothered to turn on this feature, your options are quite limited.
Unless you're able to retrace your every last step, you may be out an expensive piece of hardware. Even worse, if your iPhone was stolen, someone may be trying to gain access to personal information on your device.
Save yourself a costly headache and turn on this intuitive feature, no matter what iPhone you have. Here's everything you need to know about turning on Find My iPhone.
How to turn on Find My iPhone
In just three easy steps, your iPhone will be able to give off its last known location via GPS signal. Here's how:
Turn on Find My iPhone
In

Settings

, click on your name to access Apple ID, iCloud, iTunes & App Store.

Click on iCloud, scroll down, and then click on

Find My iPhone

.

Click the toggles next to

Find My iPhone

and

Send Last Location

so they're green. Your iPhone is now able to be found.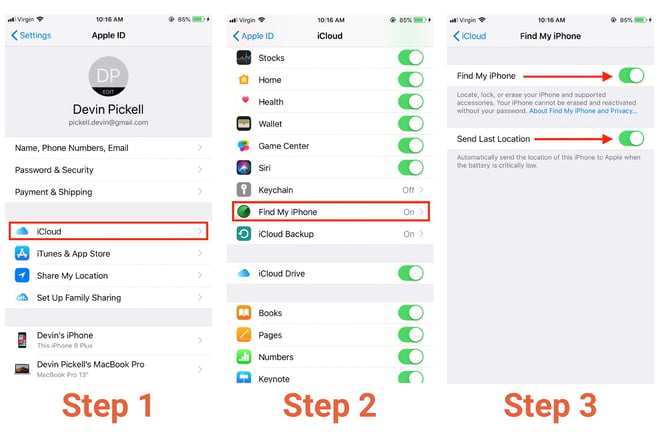 How to use Find My iPhone
Hopefully, Find My iPhone is a feature you'll never have to use, but in the event you do, it helps to know what steps to take.
There are a few ways to locate a lost iPhone:
Find My iPhone using a Mac or PC
This may not be the most practical way to find your iPhone – considering your Mac or PC will need to be connected to a WiFi or Hotspot to maintain GPS signal.
However, this method is useful if a friend or family member cannot lend you their iOS device.
First, head to iCloud.com and enter your Apple ID login credentials. Then, click on the Find My iPhone application.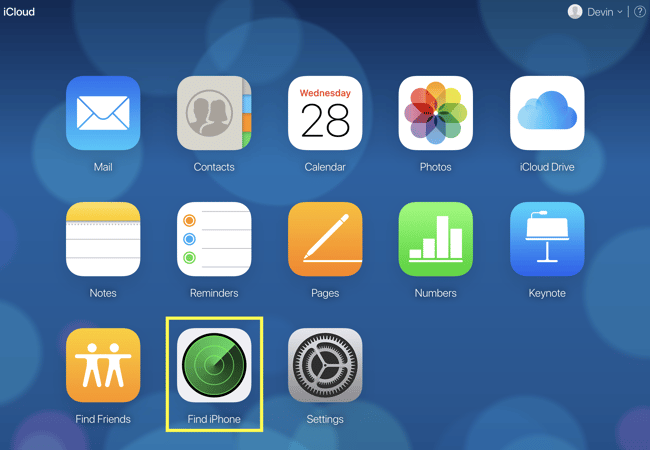 Next, click on All Devices and a drop-down menu should appear with the device you're looking for. Click on that device.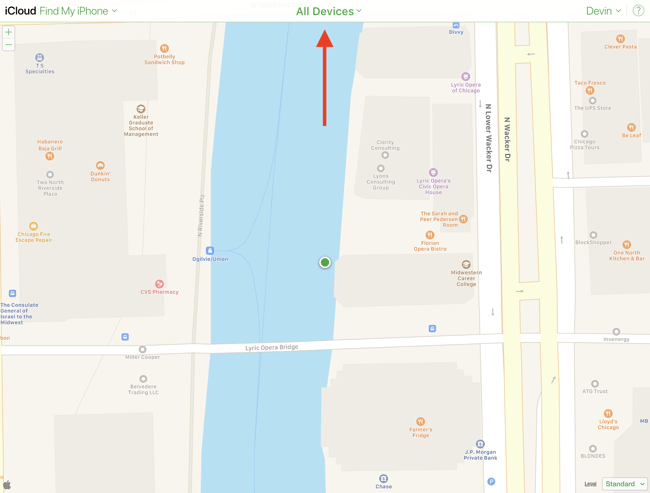 Beneath your device, you'll see a timestamp with its most recent location. In this case, my iPhone has been at this location within the last minute.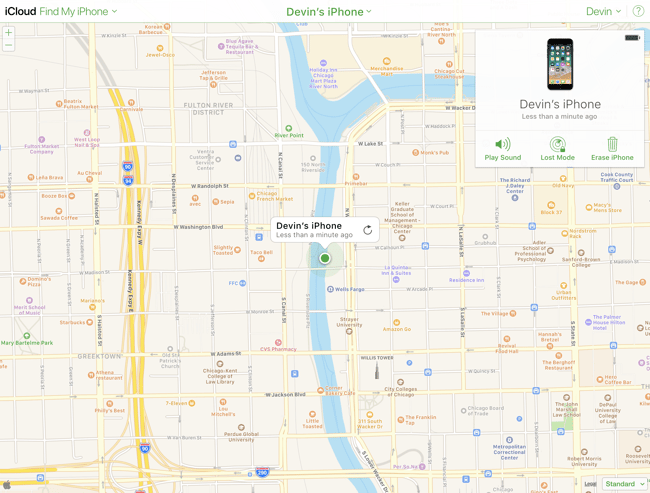 Find My iPhone using an iOS device
A more practical option would be to use the Find My iPhone application on an iOS device. Fortunately, this app is actually accessible on most new iOS devices. Yes, this includes the iPad, iPod Touch, and even the Apple Watch.
Assuming you're using a friend or family member's device to locate your iPhone, here are the steps you'll need to take.
First, find and click on the Find My iPhone application on your friend or family member's device. Then, enter your Apple ID login credentials.
Next, click on the device you're looking for. In this case, I clicked on "Devin's iPhone."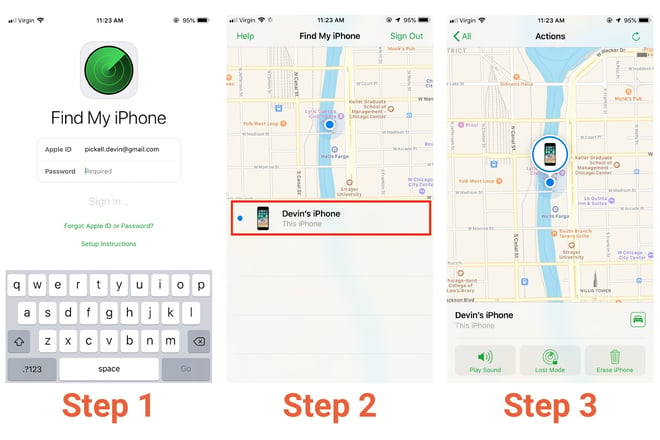 You should now be able to see your iPhone's most recent location. But you'll also notice some additional options near the bottom of the screen. These options can come in handy during your search.
Play Sound, Lost Mode, and Erase iPhone

Before clicking on any of the above options, you should be aware of which each option does.
Play Sound – Select this option if your device is nearby. It'll prompt your iPhone to generate a loud "ping" sound which could be heard even if your phone is on silent.
Lost Mode – Select this option if you believe your iPhone has been stolen or is difficult to locate. Lost Mode will completely lock your iPhone from being used until it's found. Even your iPhone's control center will be inaccessible.
Credit and debit cards, and even Apple Pay will be disabled in this mode. Low power mode will also be activated for maximum battery life. You can enter a message and a phone number to contact if your phone has been found by someone else.
Erase iPhone – Select this as a final option if Play Sound and Lost Mode don't suffice. Erasing your iPhone will remove all critical data that can be stolen. If your device is found later, you can restore this data using iCloud backup (only if it was turned on before the erase) or iTunes.
It's worth noting that these options will only work when your iPhone is turned on and using cellular data or connected to WiFi.
Keeping your items secure
Losing your iPhone is a stressful ordeal – to say the least – but thanks to Find My iPhone, this process doesn't have to be as nerve-racking.
While there's little you can do to avoid your iPhone from getting stolen, there are measures you can take for staying organized and ensuring all your items are secure.
We compiled 12 of the best time management tips for keeping everything in check in today's fast-paced environment. Check it out!