In a world with so many privacy issues, FaceTime is the latest to fall prey.
To sum it up, there's a recently discovered privacy bug in the FaceTime software that allows users to not only hear the person they're calling but also see them, even without the recipient picking up the call. What this means is the person calling will be able to eavesdrop on you, and see you, without your consent or knowledge.
This glitch impacts iPhone and iPads that are using iOS 12.1, and only during Group FaceTime (one-on-one FaceTime appears to still be safe). To avoid being impacted by this bug, turn off the FaceTime feature on your iPhone and iPad.
How to turn off FaceTime:
Open Settings and scroll to FaceTime

Switch the FaceTime feature off
How to Turn off FaceTime
Even though Apple moved quickly to disable the group calling feature within FaceTime while it works on rectifying the eavesdropping bug, it's in your best interest to disable FaceTime until Apple announces a more permanent solution.
A spokesman from Apple released a statement to The Washington Post and other media outlets saying, "We're aware of this issue and we have identified a fix that will be released in a software update later this week."
If you're like me and don't use FaceTime on the regular, you may be unsure on how to turn off FaceTime. Thankfully, it's easy, and I explain how to do so below.
Open Settings and Scroll to FaceTime
While some may think that you disable FaceTime in the FaceTime app (as I tried to do this morning), you actually first need to go to Settings and scroll to FaceTime.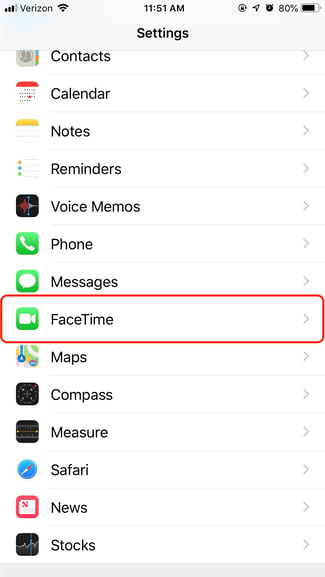 Switch FaceTime off
At the top of this screen will be a switch that you can toggle on and off. When this is switched off like mine is, FaceTime is off and you won't be able to make or receive group calls.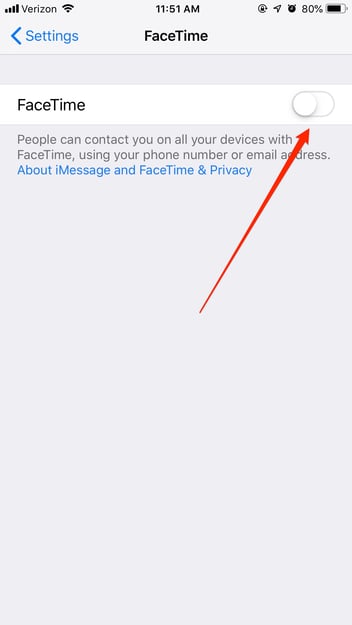 Break up with FaceTime
At least, while this bug is still an issue. Even though Apple believes there will be a fix for this eavesdropping glitch in the coming days, it's better to be safe than sorry.
Want to learn more about the settings on your iPhone? Check out our articles on: