I dream of a life where I can check my email and only see relevant messages.
However, it seems that will remain but a dream, as every store I've ever walked into somehow has my email address, and they take great joy and satisfaction in ruining my monthly budget with their pesky sales emails. Maybe I just lack the self-control to hit "delete."
No, that couldn't possibly be it - it's definitely their fault.
There's no more notorious culprit of over-emailing its users than Twitter. However, you're just a few steps away from unsubscribing those Twitter emails forever - and that's one step closer to a cleaner inbox.
How to stop Twitter emails on mobile or desktop
The method is the same on desktop and mobile.
Steps to stop Twitter emails
1. Select your profile picture from the top right corner of the page to open the settings menu.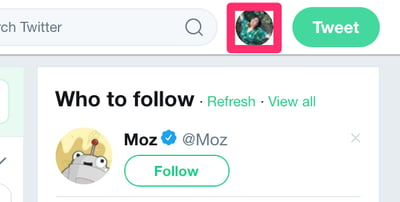 2. Tap "Settings and Privacy" from the menu.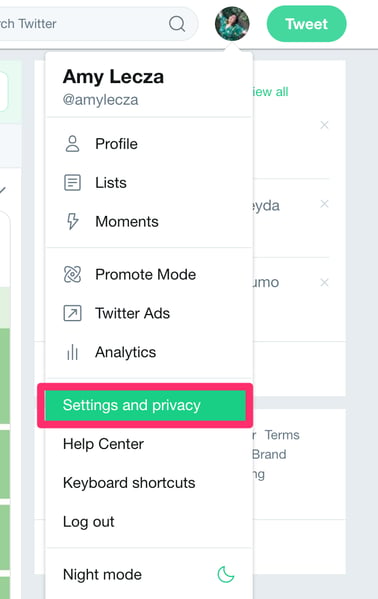 3. Click "Email notifications"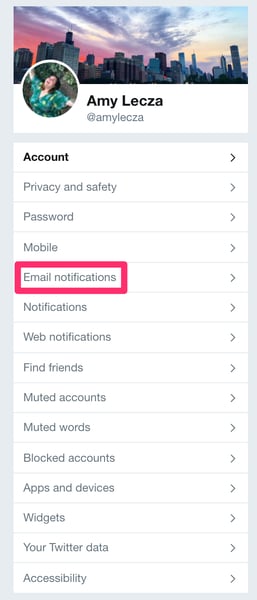 4. If you'd like to turn off all email notifications, click the "turn off" button at the top. If you would rather keep some emails subscribed, check and uncheck the boxes you want to keep or lose.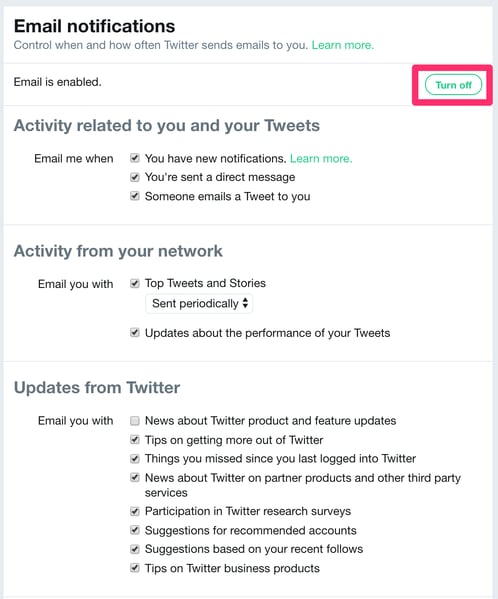 And there you go! You're practically at Inbox Zero.