Since its creation in 2006, Twitter has grown to over 330 million monthly users.
Whether you're a newcomer to the social media platform or a weathered veteran, understanding Twitter's search tools is key to being an active user of the site.
Changes are constantly rolling out on Twitter. In 2015, it removed "favorites" in favor of "likes." And in 2017, it doubled the allowed character count limit of a tweet from 140 to 280.
Keeping yourself up to date on the most effective ways to search Twitter is helpful, and not just for personal benefits. It can help you use Twitter for marketing your company and yourself even better than you may already be doing.
How to search Twitter:
Visit the search bar marked with a magnifying glass icon at the top of the web page. Input a search query containing a phrase or hashtag relevant to what you're looking for.
To help you get acquainted with Twitter's search tools, I will first cover the basic search tools. Then, we'll take a deeper dive into the more advanced tools and tricks you need to master searching on this social media platform.
How to search Twitter
The first step to searching Twitter is locating the search box. On desktops, this appears at the top right side of the header.


On mobile devices, it is found by selecting the magnifying glass icon at the bottom of the screen in the app.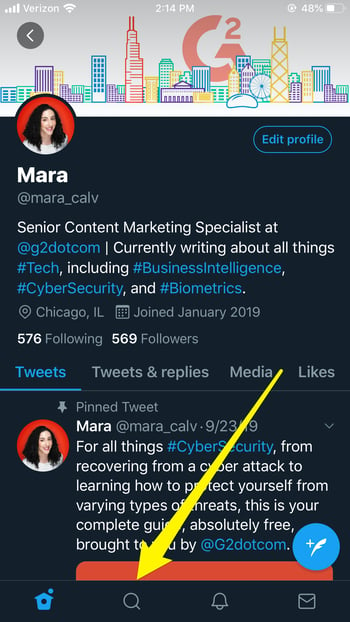 After entering a word or phrase into the search bar, any tweets containing the exact query will be shown.
It is important to note that you will likely be shown the top results for this search. These top results aren't necessarily in chronological order – they're simply the most interacted with tweets within your search.
Other options are easily seen by selecting from another category, such as Latest (most recent tweets regarding the search), People (accounts containing the search query), Photos (tweets with photos attached), Videos (tweets with videos attached), News (tweets from journalists or news organizations), or Broadcasts (tweets or accounts currently posting live video).
Selecting one of these will filter tweets to your preference without having to search through less relevant tweets.

This results page will also have a simple filter tool if you're still not finding what you're looking for. This is found on the left of the search results page.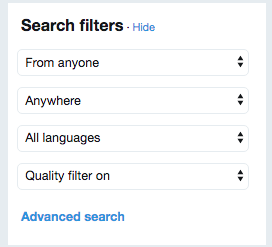 These filters are a simplified version of the advanced search and allow you to quickly select tweets from anyone or people you follow, anywhere or near you, and in any language or a specified one. You can also turn the quality filter on or off. The quality filter weeds out tweets likely sent by automated tools (or bot accounts) that have been marked as potential sources of harassment.
This search filters box also contains a link to the advanced search option, which is covered later in this article.
Operators: beyond the Twitter search bar
If you know how to search on Google or Amazon, you may think you know all about online searching. However, there is so much more to it than many people realize.
Developers often create key phrases or words that users can type into their search bars to filter results and get the most out of the tool. These are called operators.
A search operator is a specific phrase or string of characters that can be entered to narrow the focus of a specific search. For example, if I wanted to see tweets about Twitter from G2, I would search, "Twitter from:G2dotcom."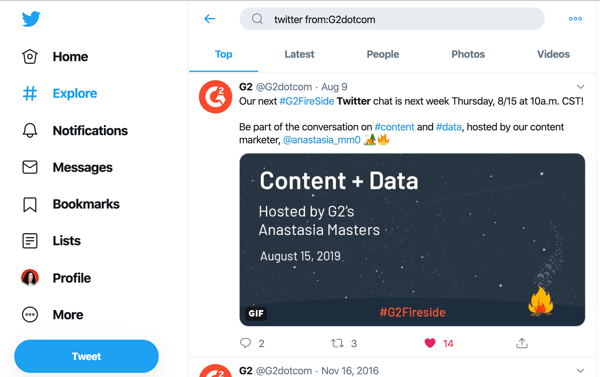 The graphic below shows some of the common operators that Twitter currently recognizes in its search bar, as well as what it filters tweets for.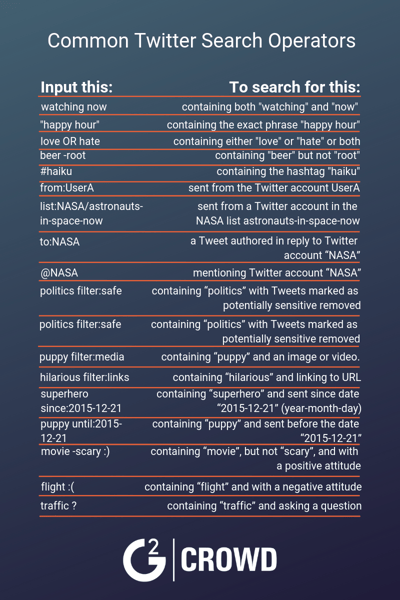 By using operators and built-in filters, your Twitter search will be focused and efficient.
Hashtag searching
The hashtag (#) is a tool that was implemented first by Twitter users themselves to create a method of easier searching on the platform. It allows users to connect with others they may not be following who are tweeting about the same topic.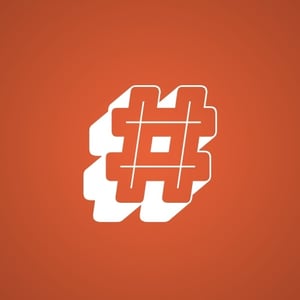 The first use of a hashtag came in 2007 with #SanDiegoFire. At the time, there were massive wildfires in San Diego, California. Users tweeted updates about the fire in order to track it quickly and alert others if they needed to evacuate certain areas of the city.
The inclusion of the hashtag allowed users to search and track a specific phrase. Rather than simply finding tweets about San Diego or fires, this was used for tweets about this fire specifically. This was the quickest way to get the most relevant and urgent information.
Hashtags were soon after adopted by Twitter as a permanent feature and turned into hyperlinks. These hyperlinks within tweets take users to a search query on the hashtag when selected.
Currently, hashtags can exist for anything from award shows (#TheGrammys) to types of jokes or stories (#WhyIGotFired). Similarly, the dollar sign can help track publicly traded companies ($AAPL). Business professionals can find relevant tweets to their industries as well (#b2bmarketing, #saleschat).
Hashtags have now been implemented on other platforms – like Facebook, Tumblr, and Instagram – showing the power that users have over the digital landscape.
Now that you know how to use Twitter's basic search tools, you're ready to go one step further and master advanced search.
How to use Twitter advanced search
Twitter's basic search tools are already incredibly effective and specific. Like most search engines, there is an advanced search option that allows for even more specific and focused queries.
To access Twitter's advanced search, input your search terms to access the search result page. Then, on the side, access those search filters again and select, "Advanced search."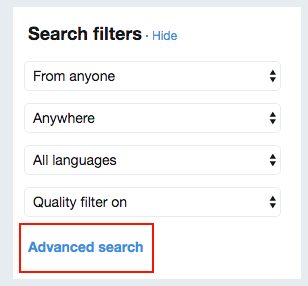 Selecting advanced search will bring up a screen with all of the sophisticated options available to you. Some of these function are the same as the operators mentioned earlier, but can be combined for more specific searching.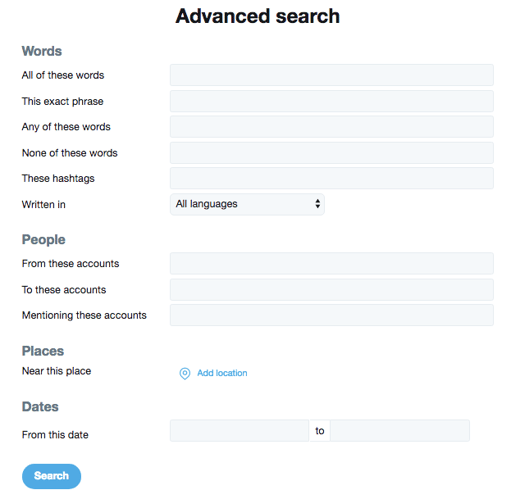 Twitter's advanced search allows users to search based on specific words or phrases in tweets. Tweets from certain accounts, places, or dates can also be filtered here.
This is incredibly useful in several business situations. For example, you can track when your competitor's name is mentioned on Twitter or see how many people are tweeting about your company from a specific city.
Saving a Twitter search
Certain searches may be valuable to return to later. For example, you may have an advanced or complex search query such as, "#marketing near:Chicago filter:images."
In cases like this, Twitter allows you to save your search.
To save a Twitter search, click the three vertical dots on the right-hand side of the search page and select, "Save this search."

To return to your search at a later time, select the search bar again on the home page. You'll then see your recent searches, as well as any saved searches you may wish to revisit.
Even though searching Twitter is simple, adding in operators or remembering the exact query terms you used for a previous search can be difficult. So, save the searches you find useful in order to bring them back up.
Twitter search in 2020
Searching Twitter is a great way to connect with content you might have not seen otherwise. Some of my most common searches typically include pop culture events and content about my favorite TV shows.
For marketing or business purposes especially, Twitter searches can connect you with a new customer or client base and keep you up-to-date on what people are saying about you.
Being able to search Twitter is only a small part of mastering the platform.