One of the main reasons why Microsoft PowerPoint is such a popular tool is because it's highly customizable.
Users have control over the graphics, special effects, color theme and even minute details such as the size of the slides. I need to tweak the slide size to fit the look of your presentation, you're in luck because it's incredibly easy to do.
How to change slide size in Microsoft PowerPoint
1. Select the Design tab
2. Click the Slide Size button on the top right of the screen
3. Select Standard or Widescreen

In this tutorial, we'll walk through these three simple steps with instructions and images for your reference.
How to change the size of PowerPoint slides
Before you can change the size of the slides in your presentation, you will first have to make sure you have PowerPoint open. Once you have your presentation up on your screen, it's time to get started.
Step 1: Select the "Design" tab
At the top left of your screen are a series of tabs, you'll want to click on the one that says Design.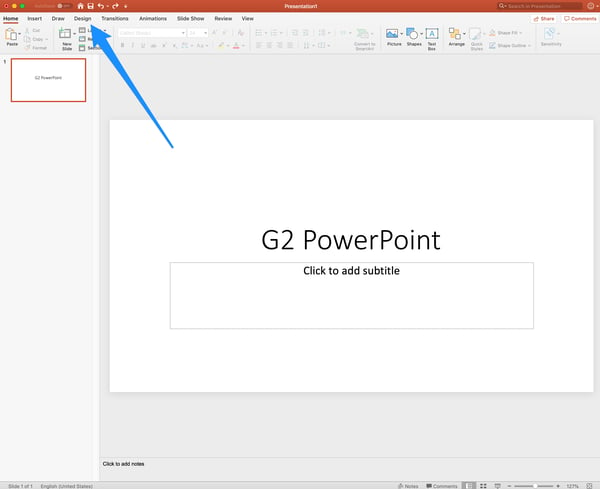 Step 2: Click the "Slide Size" button
After clicking on the design tab, you'll see a new toolbar pop up. On the top right of the screen, you'll want to click the button that says Slide Size and has a drop-down arrow.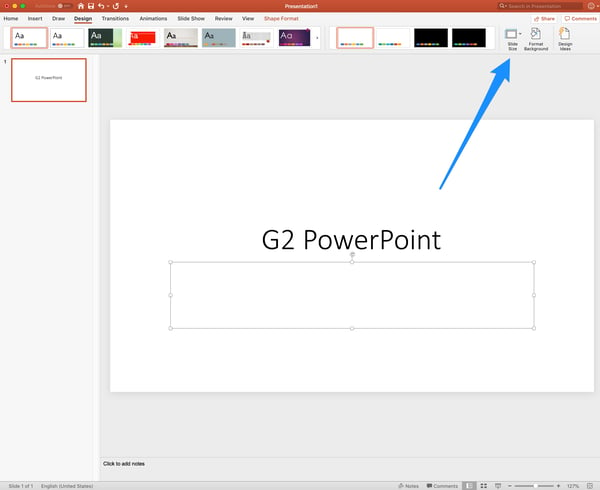 Step 3: Select "Standard (4:3)" or "Widescreen (16:9)"
After clicking on the Slide Size button, you'll be prompted to choose between Standard and Widescreen.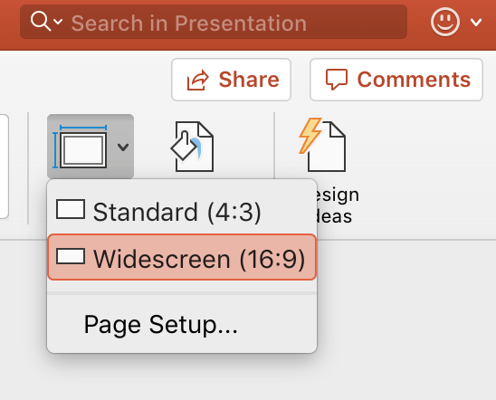 Note: Widescreen (16:9) is the default slide setting on PowerPoint and is recommended for most presentations.

Creating a custom slide size
If you're not satisfied with the Standard or Widescreen options, you can customize the size of the slides even further by selecting the Page Setup option.
In Page Setup, you have the option to select a custom length and width for your slide as well as alter the orientation. If you'd prefer to use one of the preset sizing options, you can see which ones are available by clicking the drop-down menu where it says Widescreen.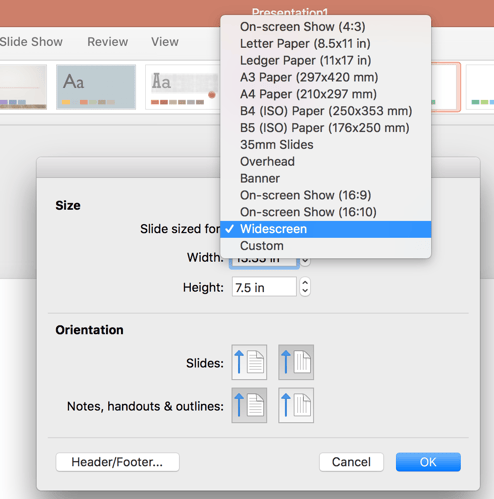 Once you've made the desired changes, click OK at the bottom of the screen. PowerPoint will send a prompt asking you to confirm the changes. If you agree, click Scale.

Congrats - you're all done!
Over to you
Ta-da! Simple as that, PowerPoint allows you to have full creative control over how you want your presentation to look. While it may be a small detail, slide size can make all the difference.
Have an opinion on Microsoft PowerPoint that you'd like to share? Write a review!