"Hey there, I saw you opened my email and figured I'd follow up."
Creepy, huh? Well, did you know that out of the 296 billion emails sent every day, more than 40 percent of them are being tracked?
Most of this tracking comes from email marketing campaigns and correspondence with businesses. So, every time you get a newsletter notification, a promo code offer, or even an inquiry about a product demo, there's a good chance that email is being monitored.
There are a few reasons why so many emails are being tracked today. One reason is to gather open-rates to test different copy for emails. Another reason is to see whether or not to send a follow-up email. Following up even once can convert 22 percent more prospects, so, tracking is vital.
But if you're on the receiving end of email tracking software and tired of having eyes on your digital footprint, there is an option to mask yourself.
How email tracking works
Email tracking works by embedding a 1x1 image pixel within emails. This tracking pixel is so small, it's virtually invisible, which is why the receiver isn't always aware their emails are being tracked. When an email is opened, the tracking pixel logs the activity and notifies the sender.
How to block email tracking
We're going to use Gmail to demonstrate the first method of blocking email tracking.
Block email tracking on Gmail
Open Gmail, then click on the gear icon.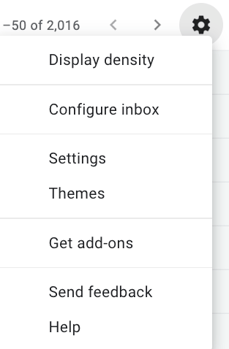 Under the General tab, scroll down to images and select "Ask before displaying external images." Save your changes to begin masking yourself from email tracking.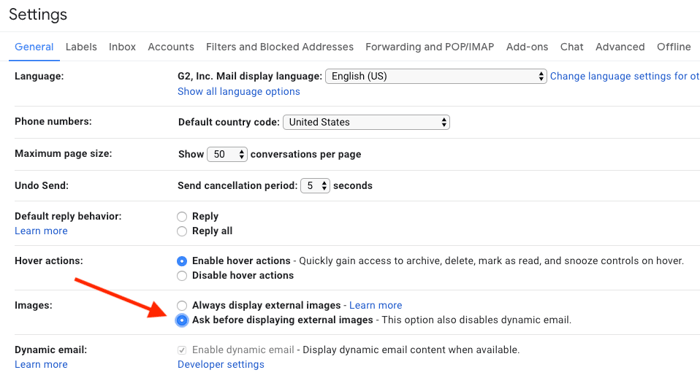 For those using Apple Mail, there's also a way to block email tracking.
Block email tracking on Apple Mail
Open Apple Mail, click the Mail drop-down menu and then Preferences.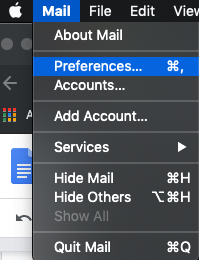 Under the Viewing tab, scroll down and unselect "Load remote content in messages." Save your changes to begin masking yourself from email tracking.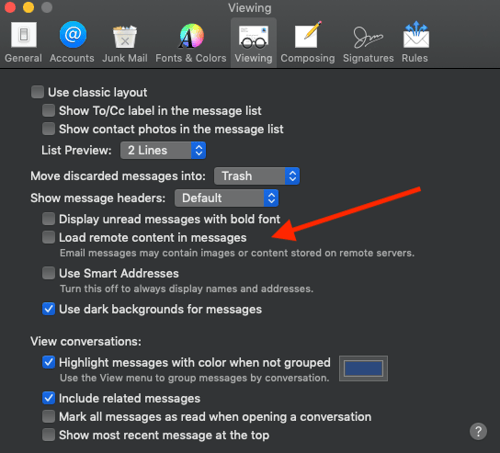 Both of these methods should block most email tracking.
Marketers, make more your emails more enticing
With more than 296 billion emails sent daily, it's no surprise why marking emails as spam, unsubscribing from newsletters, and blocking email trackers have become commonplace. You'll need to stand out from the rest if you want people to actually open and read your email content.
To increase open rates, we asked 13 email experts for examples of the best email subject lines they've read. Use some of these tips in your next campaign.