Jeep. American Airlines. Toyota. Motorola.
These are just some of the brands that use Helvetica in their marketing materials. While there's no denying that these are big names across various industries, some heavy-hitting tech companies have dropped the popular font in recent years.
Google stopped using it in 2011. Apple followed in 2013. The same for IBM and Netflix, who all shifted to their own custom Helvetica-ish fonts.
Monotype, the company that owns the licensing rights to Helvetica, came to a realization that something needed to be done to make this iconic typography relevant again in the digital age. Their solution: Helvetica Now.
Introducing Helvetica Now
"This is not a revival. This is not a restoration. This is a statement. This is Helvetica Now: for everyone, everywhere, for everything," writes Monotype.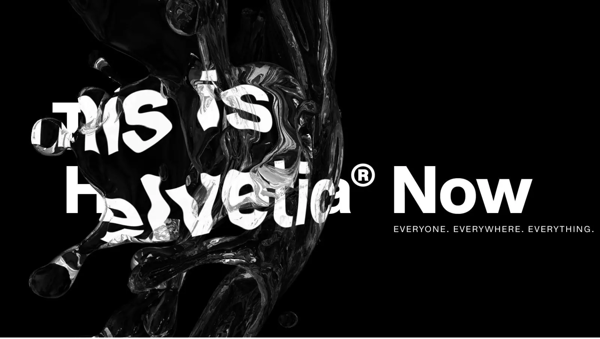 Image courtesy of Monotype
Sure, that sounds a little dramatic, but Monotype took this redesign seriously. The new version updates each of Helvetica's 40,000 characters to be more in-tune with the demands of the 21st century.
And, it's about time. Helvetica made its grand debut in 1957, but it didn't receive a redesign until 1983, which was Helvetica Neue. Even with this subtle refresh, the main issues centered around kerning, the spacing between letters, and its readability when used at a smaller size -- or on a smaller screen.
Helvetica was designed before the Internet, in a time of low-resolution printers and low-resolution screens. This readability issue was the reason those big-name tech brands dropped Helvetica in lieu of a custom font that could be used on a device with a small screen, like the Apple Watch.

Helvetica Now: Three new ways
Monotype knew they couldn't let Helvetica die out, which is why Helvetica Now takes things one step further, or rather three steps, as it is available in three sizes: Micro, Text, and Display.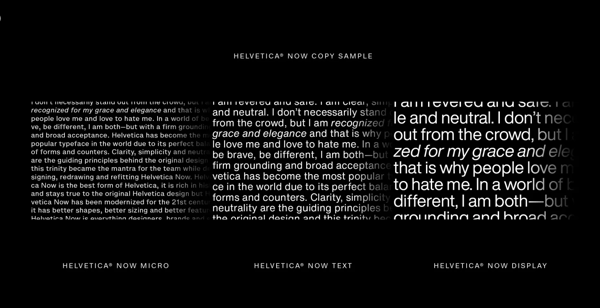 Image courtesy of Monotype
Micro, as you could probably tell by its name, is created for smaller screens and lower resolution -- like smartwatches and tablets. Display allows the kerning for larger sizes to be more even and is ideal for billboards. Text is the sweet spot in the middle and is designed for "visually crowded environments."
Charles Nix, the director of Monotype, spent two years redesigning the letters and has hope that these new iterations of Helvetica will allow designers to see the iconic font in a new way.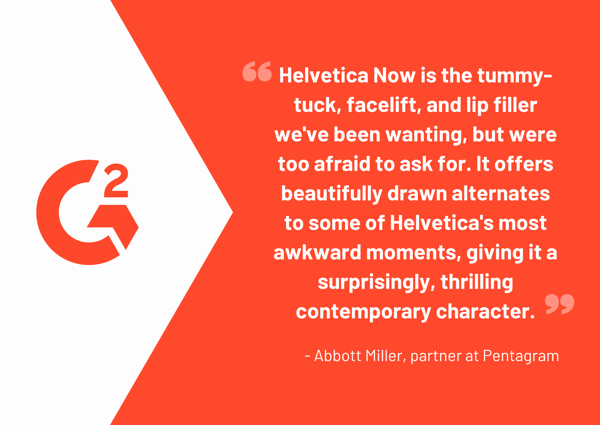 Better shapes, better spacing, better features
Helvetica Now has been designed to be universal across all industries. So, whether you're a graphic designer, a website builder, a brand manager, or someone in between, will you move towards using the new version of everyone's favorite font?
Building a website and not sure how to pick the right typography? Check out these five tips for choosing the best typography for your website. Or, learn how to make your own font!