If you've learned a little about design, you know a designer's most powerful weapon is their portfolio.
Not only is it a place for the designer to showcase their best work, but it can also be a place for viewers to get in touch with the designer, critique the projects, ask questions, and ultimately turn into clients.
Whether you're a self starter, you're just understanding what graphic design is, or you've simply been procrastinating this project, we've got your back.
Before the Internet, designers walked around with printed copies of their portfolio and handed them out to anyone who was interested (and to anyone who wasn't interested). While the printed portfolio still exists, the viewers of an online portfolio are much less limited. Through the power of social media, a designer's work can be shared around the world in less than a second. With the right approach, your portfolio could very well be the key to your success.
What is a graphic design portfolio?
Often produced online, graphic design portfolios are a way for a designer to showcase their most impressive and important projects to date. These works are displayed in hopes of acquiring interest from the public, catching the eye of potential employers and clients, and keeping an archive of work for personal use.
If you're interested in one of these particular steps, feel free to jump ahead!
How to build a graphic design portfolio
When it comes to sitting down and creating your portfolio, there are some things that are necessary to consider so that the final result is as flawless as possible. Here are some things to think about when building your design portfolio so that both you and your viewers can get the most out of it.
Get inspired
Although you're probably eager to start putting your work out on the world wide web, doing a little research can definitely help. some individual artist's portfolios, or check out at some popular portfolios and what those designers are doing. Are they keeping their color scheme consistent or changing it up? How does their navigation play out? What kind of work are they uploading? What makes their landing page attractive?
Take it a step further: what doesn't make their landing page attractive? Are you overwhelmed by the amount of work that they're displaying? Does it feel like something is missing?
Take all of these things into consideration. Compile a list of what you see in all of these websites, what features you want to be sure to add to yours, and what you want to stay away from.
Think about your audience
Designers create for others, not for themselves. With that tidbit, make sure to keep your audience in mind as you're pondering how your portfolio should be laid out.
If you're trying to sell your work, consider learning how you could add a shop extension to your website. This way, viewers can purchase your creations without having to leave your page.
If you're looking for a job, make it easy for potential employers or clients to get in touch with you by inserting an email form on your website. Additionally, some designers seeking employment include a link to a downloadable resume in an "About Me" section or in its own subpage so that employers can get a better idea of their past experiences and education.
Pick your design portfolio's platform
No coding knowledge? No problem.
There's a multitude of free website builders online that support the creation of portfolios with simple features such as dragging and dropping different elements or adding different apps and extensions to your site to make it more user-friendly.
Keep in mind that whichever platform you choose should be as customizable as possible so that you can keep your creative flow and stick to your brand. Not sure where to start?
Build your graphic design portfolio
Finally! Now that you've found a platform to call home and collected some ideas, it's time to get to work. Let's start building...
Display your brand
Every graphic designer has at least one client: themselves.
As a graphic designer, you'll be helping to create and evolve the identity of different clients, both big and small.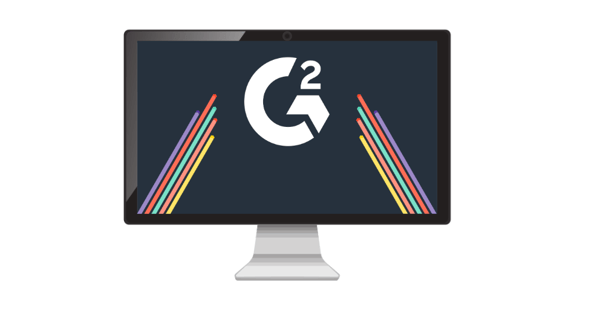 Your portfolio is a great way to demonstrate that you're capable of this. If you don't plan on using your own name for your business, pick a unique one. Create a logo that stands out from the rest. Use your website as an opportunity to expand on what you stand for and give others a feel for your tastes.
Assemble a home page
Your home page is arguably one of the most important parts of your portfolio because it's usually the first thing viewers see. This is one of the areas where self-branding comes into play the most. Show off your logo and style and include an easy way for viewers to navigate around your site.
Sometimes, less is more. The more intriguing your landing page, the more questions your viewer will have. Keep them clicking!
Reveal a variety of accomplishments
On a resume, nobody lists just one skill; they list them all. You should treat your portfolio in the same manner. If you've had experience designing a logo and experience designing a landing page, feature examples of both. If you've worked with a startup and rebranded a 50-year-old company, display each.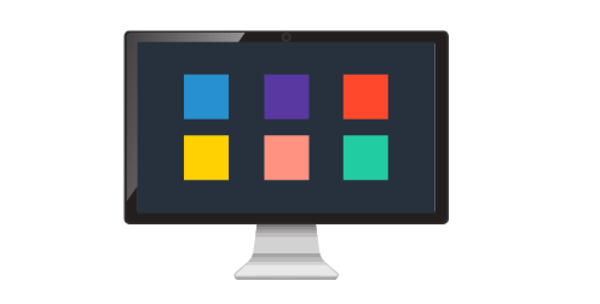 Versatility is in high demand. If you can do it all, show it all.
Display your best work
Your graphic design portfolio is a place to show everyone what you're capable of. Consider starting and finishing your display with your absolute favorites so that the first thing the viewer sees draws them in, while the last thing they see is something they'll never forget. Make sure that your featured projects are current so that viewers are up-to-date on your latest skillset.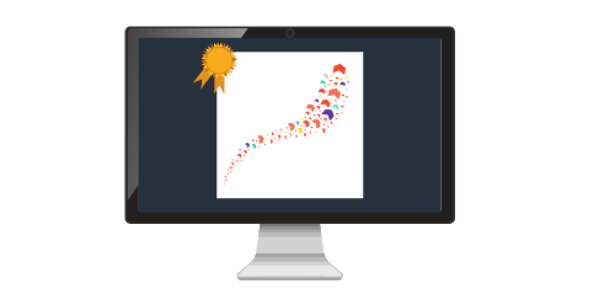 If you're having trouble deciding what projects are most impactful and impressive, reach out on social media and ask friends and family what struck them the most. A second pair of eyes can be a great help.
Give an explanation
Every project deserves one! Share who the client was and the brief that was given to you. Think about including a timeline of your progress, explaining why you made some of the more important decisions, and ending with whether the client was happy with your first draft or if there were any tweaks that had to be made.
These points not only add some insight as to exactly what the project was, but also allows readers to see your creative mind and your decision-making process.
Provide your contact information
Include your name, phone number, and appropriate email address somewhere in plain sight. Websites often include this information in their footers so viewers can see the information no matter what page of the website they're on. Additionally, include any social media platforms that viewers may want to connect with you on. This could be anywhere on the scale from professional to casual, as long as it's linked to your craft. LinkedIn, Twitter, Facebook, and Instagram are all a good start.
If you want to make it even easier for someone to contact you, think about including a contact form where someone can provide you with their information and send you a message right from your website.
Some things to avoid
There's no right way to create a graphic design portfolio. But there are elements that can make yours the worst portfolio ever. Here are some things you might want to think twice about:
Including team projects
Team projects are great to participate in, but may not be the best thing to include in your portfolio. Unless you're planning on including a detailed list of exactly which parts each participant contributed, it may be best to leave these out.
Overdoing it
A graphic design portfolio isn't a place for designers to show off everything they've ever done. Think of the viewer and how much time they'd want to spend on your page. If you include too much, they may not see all you have to offer.
Hiding things away
The three click rule, an unofficial web design rule, suggests that the visitor of your portfolio (or any website) should be able to find any piece of information with no more than three clicks. Avoid excessive submenus to avoid frustrating your audience.
Forgetting about it
Hitting "Publish" doesn't mean it's over. Just like you, your portfolio should never stop evolving and growing. Keep it fresh and keep it updated.
Now what do I do?
Share it! Share it with friends, share it with family, share it with strangers. Share it on Facebook, share it on Instagram, share it on LinkedIn. Include a link to your website in your job applications and on your resume. You've just taken a huge step in getting your work noticed and appreciated! Give yourself a pat on the back and keep plugging away.
Learn more about the different types of graphic design you can showcase in your portfolio.