Regardless if you're an early-stage startup or a global enterprise, failing to secure your business' data can be a fatal mistake.
To help small businesses, we created a list and in-depth analysis of the best free VPN software, based on real user reviews, ordered by highest user satisfaction.
What are the best free VPNs in 2019?
HotSpot Shield
OpenVPN
Windscribe
ProtonVPN
Hide.me
TunnelBear
freelan
NordVPN
PureVPN
SlickVPN
Over the past three years, a record 73 percent of all U.S. businesses have had its data breached – 67 percent globally.
Some of these breaches – like Equifax, Target, PlayStation Network, and others – have exposed the data of hundreds of millions of customers.
Even more unfortunate is that an estimated 93 percent of these breaches could have been avoided by putting data security fundamentals at the forefront, according to an analysis by Online Trust Alliance (OTA).
Poor data security isn't just costly to a business, it leads to widespread customer distrust and harms brand reputation. Picking up the pieces after a breach isn't easy either, and some businesses fail to ever recover.
Fortunately, data and network security software have become more accessible over recent years – especially for small businesses and startups, which are actually targeted the most by cyber-attacks.
One of the easiest and most popular ways to secure both you and your customers' data is through something called a virtual private network, or a VPN.
The best free VPN in 2019
Fortunately, there are a variety of free and freemium VPN services available for securing your network. We've compiled 10 of the top free VPNs (in no particular order) based on customer reviews and ratings on G2 Crowd, features, operating systems, and more.
Don't want to scroll through the list? Jump to one of the 10 free VPNs on this list that piques your interest:
1. HotSpot Shield
HotSpot Shield is a fairly standard yet popular VPN tool that launched in 2005.According to HotSpot Shield's website, its VPN protocol is integrated by 70 percent of the world's largest security companies and has thousands of servers across the world. Those are some eye-popping numbers.
Is it totally free? There are two free options for HotSpot Shield. The first option is totally free; however, it is supported by on-screen advertisements. The second option is a 7-day trial of HotSpot Shield Elite, its flagship product.
Pros: Unblocked content around the world, robust data encryption, protection against malware, and email customer support.
Cons: The free version limits users to one device and 500 megabytes of bandwidth per day. Netflix, Hulu, Amazon Prime, essentially any premium streaming service cannot be accessed with the free version. On-screen advertisements could inhibit the user experience as well.
Paid Version Features: Unlimited bandwidth, up to five devices can be connected simultaneously, and one of the best server diversity out of all VPNs.
Below are the four different paid plans:
1 month – $12.99
6 months – $8.99/month
1 year – $5.99/month
3 years – $3.49/month
Operating Systems: Windows, macOS, Android, iOS, and Windows Phone.
2. OpenVPN
OpenVPN is one of the oldest VPN solutions around, initially launching in 2001. One of the most attractive features of OpenVPN is its open-source VPN protocol and its dedicated community of developers – who routinely release product updates.
Is it totally free? There is a totally free plan for OpenVPN, allowing users to connect up to two devices simultaneously. OpenVPN states on its website that this free plan is for testing purposes and it will remain free up to one year.
Pros: More than one connected device, open-source developer community (consistent updates), and secured browsing.
Cons: After one year, Amazon Web Services will begin to charge you for usage of their cloud. It's also noted that one of the drawbacks of OpenVPN is its barrier to entry for novice users, meaning a fair degree of technical knowledge is needed. Lastly, OpenVPN may be blocked by business proxies.
Paid Version Features: Same features as the free plan, however, OpenVPN allows users to purchase license keys to increase the number of devices that can connect to the VPN simultaneously.
One license key costs $15 per connected device.
Operating Systems: Windows, macOS, Linux, Android, and iOS.
3. Windscribe
Windscribe is one of the newer free VPNs available today, launching in 2015, and has one of the most generous VPN offerings for its users – especially those on a tight budget.
Is it totally free? The free plan for Windscribe is its most popular product, and yes, it is totally free. There is a paid plan, but we'll get into that later.
Pros: Up to 10 gigabytes per month are completely free, and an extra five gigabytes will be offered for tweeting about the service. Want to refer a friend to Windscribe? You'll be awarded an additional gigabyte of data. Through Windflix, users are also able to access Netflix in countries outside the U.S.
Cons: There are few cons to the free version of Windscribe aside from a data cap and limited access to servers.
Paid Version Features: Windscribe Pro is the paid version with more server diversity, unlimited bandwidth, and something called a "config generator." In simple terms, a config generator improves network performance across all connected devices.
Below are the three different paid plans:
Monthly – $9/month
Yearly – $4.08/month
Biennial – $3.70/month
Operating Systems: Windows, macOS, Google Chrome, Firefox, iOS, and Linux.
4. ProtonVPN
ProtonVPN is brought to you by the makers of the encrypted email service Protonmail. This Switzerland-based VPN is backed by some of the strongest digital privacy laws in the world. It also features strong encryption and VPN protocols that have been rigorously tested.
Is it totally free? There is a totally free plan, however, its features are fairly limited. The true strength of ProtonVPN comes in its three-tiered paid plans of Basic, Plus, and Visionary.
Pros: Free version VPNs typically have a bandwidth cap. But for ProtonVPN, users have unlimited bandwidth access on a single device.
Cons: The drawback to unlimited bandwidth access is deliberately sluggish speeds to get users to sign onto paid versions of the VPN. Also with the free plan, users have very limited access to servers.
Paid Version Features: Up to two connected devices with Basic, up to five devices with Plus, and up to 10 devices with Visionary. All of ProtonVPN's servers are unlocked as well. From Plus and beyond, advanced security features like DNS leak prevention, a kill switch, and others become available.
Below are the three different paid plans:
Basic – $4/month
Plus – $8/month
Visionary – $24/month
Operating Systems: Windows, macOS, Android, and Linux. There is also a new iOS app available in the iTunes Store.
5. Hide.me
Hide.me is a Malaysian-based VPN provider boasting a 100 percent zero-log policy, meaning they won't keep tabs on your search history or store personal data.
Is it totally free? The totally free plan of Hide.me is free forever, although it does have its limitations. Two additional plans – Plus and Premium – have more advanced cybersecurity features.
Pros: Unlike many free VPNs, Hide.me will not limit data transfer speeds for its free tier. There are no on-screen advertisements as well.
Cons: There's a catch, though. Unlimited data transfer speeds are met with only two gigabytes of data per month. This cap can be hit after a long day of streaming content or surfing the web, so use it wisely. Free users are also capped at one connected device with very limited server options.
Paid Version Features: The Plus plan is still one connected device with up to 75 gigabytes of data, and Premium has up to five simultaneous connections with unlimited bandwidth. Both feature something called a SOCKS proxy, meaning only authorized users can have access to a server.
Below are the two different paid plans:
Plus – $3.32/month
Premium – $6.50/month
Operating Systems: Windows, macOS, Android, iOS, Windows Phone, and a variety of browser extensions.
6. TunnelBear
TunnelBear is a Canadian-based VPN service that combines some unique features of other VPNs on this list. It is also regarded for having an extremely user-friendly interface, which makes it a great option for VPN newcomers.
Is it totally free? There is a totally free plan of TunnelBear, but you'll need to sign up for a TunnelBear account first. Like HotSpot Shield, free users are limited to just 500 megabytes of bandwidth each month. This cap is lifted with the paid plan.
Pros: Similar to the social strategy of WindScribe, tweeting about TunnelBear VPN will unlock an additional gigabyte each month. The lack of on-screen advertisements leads to a clean user experience, and like Hide.me, there is no IP address or data logging for complete anonymity.
Cons: One of the more prominent cons with both the free and paid plans is the limited amount of servers. Since TunnelBear is a VPN optimized for beginners, there are limited advanced features as well.
Paid Version Features: The paid plan of TunnelBear will give the user access to servers across 20 countries, and lift the bandwidth cap.
Below are the two different paid plans:
Giant – $9.99/month
Grizzly – $59.99/year
Operating Systems: Windows, macOS, Android, iOS, and a Google Chrome and Opera browser extension.
7. freelan
freelan is one of the less well-known free VPNs on our list, however, it has some great features. For example, freelan offers a peer-to-peer, full mesh VPN. This means each user in the network is connected by nodes, which yields the greatest redundancy, protects computer systems from failures, and increases security.
Is it totally free? freelan is 100 percent free and community-supported.
Pros: This free VPN is flexible and has multiple network options. It's adaptable in a lot of ways, offering client-server, peer-to-peer and hybrid connection options. Finally, freelan gives the user control over typography, authentications, and integrations.
Cons: The downside to freelan is its barrier to entry for novice users, much like OpenVPN. To get the most out of freelan, a fair bit of technical knowledge is needed.
Paid Version Features: There is no paid version of freelan, however, users can donate to its team for hardware tests, new product releases, and more.
Operating Systems: Windows, macOS, and Linux.
8. NordVPN
NordVPN is one of the most secure, private, and reliable VPNs on this list. Even though it may not be totally free, it's worth checking out a free seven-day trial.
Is it totally free? You can sign on for a seven-day trial with NordVPN. After that, you'll need to choose from one of their paid plans.
Pros: Automatic kill switch, DNS leak protection, Onion router which randomly sends and encrypts online traffic across various exit nodes, and more.
Cons: According to reviews on G2 Crowd, users have noted occasionally slow connection when switching between locations and browsing speeds.
Paid Version Features: Full access to 5,191 servers worldwide, guarantee no-log policy – meaning your data cannot be shared to third-parties, up to six connected devices at the same time, and 30-day money-back guarantee.
Below are the four different paid plans:
Monthly – $11.95/month
1 year – $6.99/month
2 year – $3.99/month
3 year – $2.99/month
Operating Systems: Windows, macOS, Linux, iOS, Android, and Android TV.
9. PureVPN
PureVPN is a Hong Kong-based VPN service, first launching in 2006. While this VPN may not be completely free, it's definitely one of the most budget-friendly options on this list.
Is it totally free? You can sign on for a seven-day trial with PureVPN. After that, you'll need to choose from one of their paid plans.
Pros: A variety of strong VPN protocol options, access to 750-plus servers in 140-plus countries, and easy installation on nearly any device.
Cons: PureVPN is fast and relatively stable, however, there have been issues regarding its data logging policy on users.
Paid Version Features: All of the paid features can be accessed in the seven-day trial. This includes IP leakage protection, unlimited data transfer, ISP invisibility, and much more.
Below are the three different paid plans:
1 month – $10.95/month
3 months – $8/month
1 year – $35.88 (2.99/month)
Operating Systems: Windows, macOS, Linux, iOS, and Android.
10. SlickVPN
SlickVPN won't make many top-VPN lists, but with a rich set of features at a relatively inexpensive price, we decided to list it.
Is it totally free? Similar to PureVPN, you can get started with a seven-day trial. After that, you'll need to choose from one of their paid plans. The good thing about SlickVPN is its 30-day money back guarantee if you're not completely satisfied with the service.
Pros: SlickVPN has servers in 45-plus countries, anonymous browsing, 256-bit encryption, and tools to prevent internet service providers from throttling speeds.
Cons: There's little to say about the cons of SlickVPN, other than some users reporting a slightly difficult setup process.
Paid Version Features: All of the plans offer the same service with unlimited bandwidth, unlimited peer-to-peer traffic, and anonymous downloading. SlickVPN also offers something called HYDRA protection, which basically strengthens its VPN protocol.
Below are the three different paid plans:
Monthly – $10/month
6 months – $30 (normally $60)
Yearly – $48/year (normally 120)
Operating Systems: Windows, macOS, Linux, iOS, and Android.
What is a VPN
A VPN masks your IP address to prevent outside parties from obtaining your physical location and identifying your internet provider. They can be used in personal browsers, business endpoints, and any other device you can think of.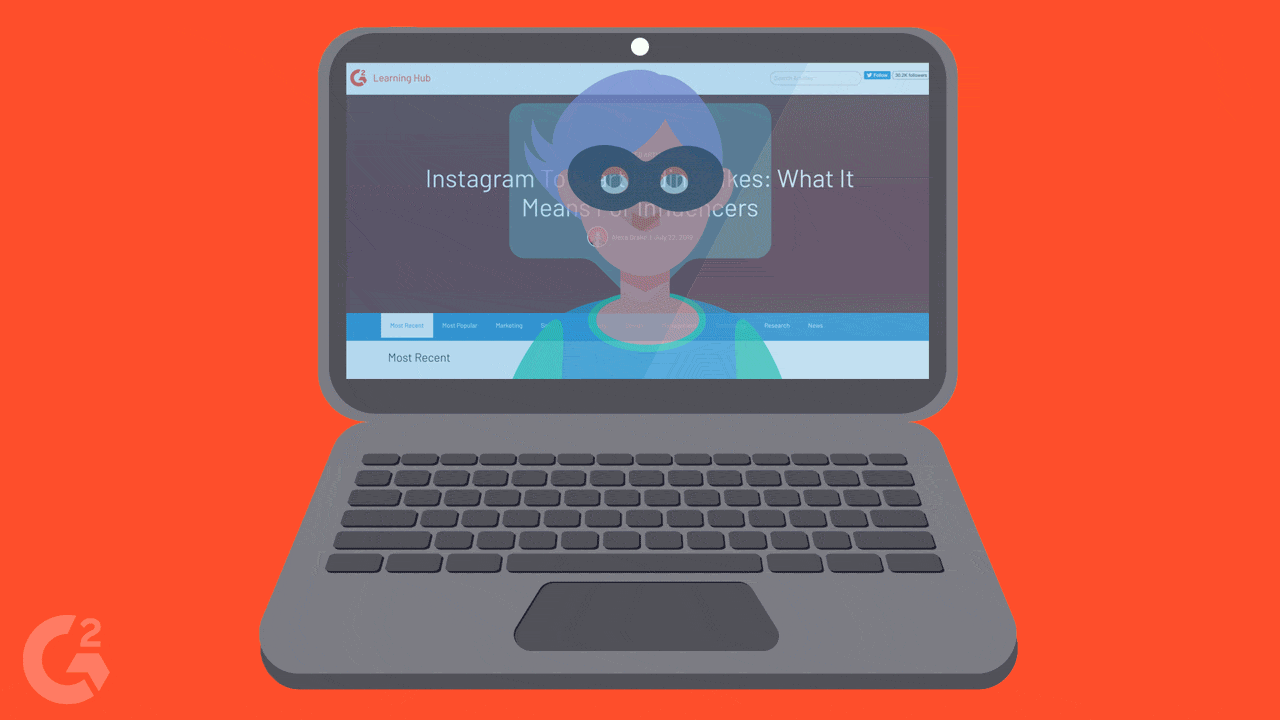 VPNs protect business users anywhere – even in coffee shops and other locations that are renowned for having unsecured internet connections. A VPN can also facilitate the secure transfer of information across networks, both public and private.
Related: Check out these 25 VPN statistics every internet user should know.
How do free VPNs work?
For an internet connection to work, there needs to be a mutual transfer of information from your device, to an internet service provider, to the internet itself, and back. This process is constantly in motion.
Users without a VPN run the risk of having personal data exploited by hackers, internet service providers, and even government surveillance agencies. This risk is multiplied when placing trust in unsecured internet connections.
If this sounds scary, that's because it is. Without a VPN, all of a businesses' data on its private server can be accessed anywhere in the world.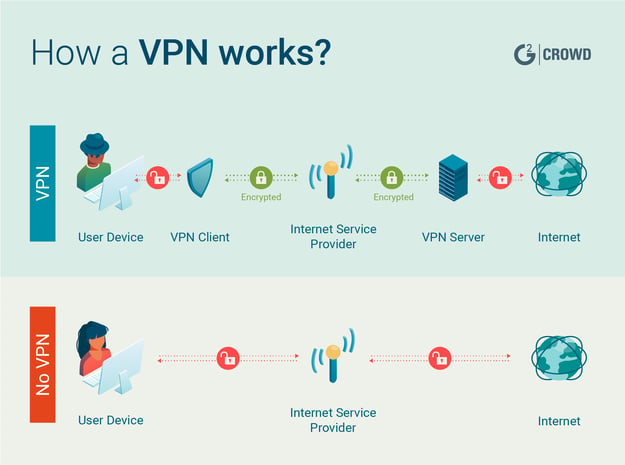 Users with a VPN have an added layer of protection. Information from your device will first be passed through a VPN client before reaching the internet service provider. Then, the VPN server will relay information to-and-from the internet itself.
Essentially, the exchange of information through a VPN is fully encrypted – making it much more difficult for outside threats to exploit.
TIP: Learn about cached data and if you should be deleting it in 2019.
Is a free VPN really needed?
The short answer would be yes, a VPN is absolutely needed – especially considering 71 percent of all cyber-attacks are aimed at businesses with less than 100 employees.
With limited resources, finding a data security solution can be headache-inducing. But encrypting all incoming and outgoing traffic should be the utmost importance in this age of frequent and costly data breaches.
Whether you're fully committed to paying for a VPN or simply testing the waters with a free version, it's advisable to use a VPN.
The more eyes on your web activity, the greater the potential for a catastrophic data breach. As we know, all it takes is one vulnerability to expose confidential data to the wrong parties – which could permanently damage a businesses' reputation. Encrypt your business-crucial data through the use of a VPN.
Those interested in VPN-alternatives can also check out the best network security software on G2 Crowd. This consists of firewall options, antivirus software, endpoint management, and much more.
---
Not sure how to use a VPN, or looking to maximize its performance? We asked five tech experts for their VPN pro tips and best practices.