A few years ago, I accidentally volunteered to take over the daunting job of managing a volunteer staff.
I had no experience managing volunteers and didn't even know that volunteer management software existed. Honestly, I thought I was offering to manage the staff for a week or two while the current volunteer manager took a vacation.
But just like the fate of most of the emails I sent during my tenure as volunteer coordinator, I skimmed that email and missed a major piece of information. I was, in fact, volunteering to indefinitely take over coordinating roughly 25 volunteers for a weekly farmers' market.
I learned, over the course of a few emails, as how to best manage the volunteer staff. I received the volunteer list and learned that the previous manager sometimes created an Excel file to streamline the process. I'm reluctant to admit exactly how long I maintained my volunteer staff with a spreadsheet and email. (There were so many emails … )
As you well know, the job of recruiting, training and maintaining a happy volunteer staff can be complicated, arduous and, at times, thankless. Volunteer management tools will help you manage every essential task with ease. There are a variety of solutions available today and many of them are reasonably priced, if not free.
Below is a list of eight volunteer management tools with free or freemium solutions for nonprofits.
Free volunteer management tools
Doodle
Ivolunteer.com
SignUpGenius
SignUp.com
VolunteerLocal
WhenToHelp
YourVolunteers
Timecounts
---
1. Doodle
Doodle provides a simple way to decide on dates, places and more. It's used by any group in need of finding a date that works for the majority, which is especially pertinent in the volunteer sphere.
Free features:
1 administrator
Easy scheduling
Sync calendar
Private and Business plans free for 30 days
Paid options:
Private is for professional for $39/year
Business is for teams $69/year
What users like
"We have lots of meetings to plan in our business with people who are volunteers. Doodle gives us the ability to poll when all parties are available and schedule a meeting everyone can get to."
— Victoria S.
What users dislike
"I love that it is simple and minimalist so you can just get people together without fuss, however, as simple as it is, I've not found success with particularly non-techy crowds using it. Techy crowds used to using apps should have no problems though."
— Lark I.
Recommendations to others
"Use Doodle when you need input from multiple people and don't want to waste precious time and energy going back and forth trying to figure out a date/time that works for everyone. It is by far the best meeting scheduling tool I have ever used."
— Leola R.
---
2. IVolunteer.com
Ivolunteer.com helps you sign up and manage people for any type of event with customizable, reusable sign up sheets. The free subscription is good for small organizations and events just starting out with Ivolunteer.com
Free features:
1 administrator
Up to 15 volunteers
Free subscription must be renewed every 30 days
Paid options:
Standard subscription covers 50 volunteers for $20 per 30 days
Premium subscription covers 500 volunteers for $175 for 6 months
What users like
"I love how easy ivolunteer is to use as an admin and for the people who sign up to volunteer with our organization. We serve an older clientele, and they have told me how easy it is to use, which is very important for me and my organization. I enjoy all the features ivolunteer offers and was able to learn the system by just experimenting with it!"
— Tess M.
What users dislike
"The aesthetics of the website seem mid-90s, and does not have a current generational feel. I would enjoy seeing an option to change the layout or customize the look and "feel" of my dashboard." — Elizabeth M.
Recommendations to others
"It is a great system!"
— Tess M.
---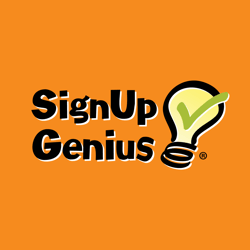 3. SignUpGenius
SignUpGenius assists with event planning and volunteer coordination efforts. Users can take advantage of the platform's hundreds of included themes or design custom sign-up forms themselves, and then stay in touch with volunteers through automated group messaging and reminders. SignUpGenius charges a use-based fee on any money that is collected through the software.
Free features:
Personal or family use
Automated email reminders
1,000 emails per month
1 custom question for participants
Advertising on sign-up pages
Paid options:
Silver starts at $8.99/month paid annually
Gold starts at $22.49/month paid annually
Platinum starts at $44.99/month paid annually
What users like
"Easy to use, organized and efficient for both us (the administrators) and the users (our volunteers). Allows us to keep in contact with our interested volunteers easily and allows them a feeling of ownership over what roles they select for particular events."
— Caroline R.
What users dislike
"Some of the features make the page look crowded. I've had people confused when going to sign up because they can't always figure out where to sign up."
— Meredith S.
Recommendations to others
"Good for smaller businesses; the larger the organization, the more potential mistakes and difficulty in administrating. "
— Julie Q.
---
4. SignUp.com
SignUp.com helps you organize people and manage time with signups and more. Basic is a free plan from SignUp.com, great for small groups and simple activities.
Free features:
1 group page
1 custom question field on signup sheet
1 primary organizer
Unlimited emails, participants and signups
Calendar Sync and embed
Custom notifications options
Email customer support
Paid options:
Starter for $9.99/month
Plus for $24.99/month
Max for $49.99/month
Campus for $99/month
What users like
"I have used it for both a volunteer organization as well as for my association planning job. It allows you to easily create a schedule and allow volunteers to sign up for shifts and then communicate with them through the site. I used it initially for my volunteer group and then began using it for my planning job as well."
— An administrator in nonprofit organization management
What users dislike
"I wish I had more ability to customize auto-replies and reminders when people sign up, but we do not have it in the budget to pay for the service, so such is life. Not an issue with the service, an issue with our organization."
— An administrator in research
Recommendations to others
"It's a great way to organize volunteers and make sure we have shifts covered."
— A user in nonprofit organization management
---
5. VolunteerLocal
VolunteerLocal helps you organize, manage, schedule and communicate with volunteers.
Free features:
1 admin user
Unlimited volunteers, jobs and shifts
Custom registration fields
Mass email capabilities and event data archiving are unavailable
Paid options:
Discover plan is $200/event or $600/year
Grow plan is $800/event or $2,400/year
Conquer plan is $3,000/event or $10,000/year
What users like
"Not only is VolunteerLocal incredibly easy to use, their staff are rock stars and incredibly helpful at troubleshooting and answering questions. They have made event volunteer management a breeze. The feature to copy job descriptions has helped save a ton of time, we use it for an event that we hold every year and not much changes other than dates and times."
— Jana D.
What users dislike
"At times it would be nice to have activities listed, but the volunteers could tell us when they are available rather than within our set times."
— An administrator in health, wellness and fitness
Recommendations to others
"VolunteerLocal is definitely a step above a lot of the free signup websites out there. Their product streamlines volunteer management, especially for large events. Additionally, their staff are outstanding, helpful, and just all-around amazing. I highly recommend VolunteerLocal to anyone who uses volunteers for special events."
— Jana D.
---
6. WhenToHelp
WhenToHelp provides organizers and volunteers alike flexible schedule creation and publishing. Organizations that are considered a charity, have a US 501(C)3 designation, or schedule unpaid volunteers qualify for the extended free use.
Free features:
250 volunteer max
100 shifts per week max
Email schedule reminders
Unlimited access for schedulers and volunteers
Mobile capabilities, tech support
Paid options:
Cost ranges from $15–$108/month depending on the number of volunteers
What users like
"Workers can tell us when they can and cannot work and we can make schedules that work well for our entire workforce. I don't know why we did not start using WhenToHelp sooner; it has made my job exponentially easier. My employees can claim, drop and switch shifts with a push of a button and I can go in and approve those changes with ease."
— Christopher C.
What users dislike
"As user-friendly as it is, the online application can be confusing to first timers and freezes at times. I occasionally have to check the website for shift changes. Other than that, my employees love it and even with it's flaws, we wouldn't use anything else."
— Christopher C.
Recommendations to others
"I would highly suggest this for companies and organizations of any size who need multiple workers in place at any given moment."
— Christopher C.
---
7. YourVolunteers
YourVolunteers is a free cloud-based volunteer management solution.
Free features:
Unlimited volunteer "focuses"
1,000 volunteers per "focus"
Volunteer tracking and email reminders
Computer, tablet and mobile friendly
No email schedules from system
Has advertising
Paid options:
Premium is $20/month
Custom plan varies
What users like
"There is nothing I dislike about the program. It helps me with anything that I need. [YourVolunteers] is helping to get our business recognized for the good we do."
— Chris D.
Recommendations to others
"They should try it out to see if it works … for them as well."
— Chris D.
---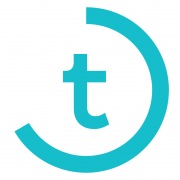 8. Timecounts
Timecounts allows users to "recruit, manage and mobilize amazing volunteers." It offers a comprehensive tool set for activating and scheduling supporters of an organization, with simple event management and role assignments among other features.
Free features:
Fully customizable hub
Unlimited community database
Unlimited roles and assignments
250 emails/month
1 signup form
2 admin
Paid options:
Premium is $40/month, billed annually. It allows for 10 admins and 2,500 emails/month.
Growth for $100/month, billed annually. Allows for 25 admins and 5,000 emails/month.
Enterprise requires custom pricing. Contact Timecounts for more information.
What users like
"I love how Timecounts provides a great looking front-end display to showcase the different opportunities we have available for volunteers. This way we can broadcast specific volunteer opportunities to people who are interested in those jobs. Coordinating our events has been much smoother, with the ability to provide details on jobs within events and easily provide reminders and notifications about their shifts."
— Jonah T.
What users dislike
"I dislike that there is a lot of jumping around from page to page when you need to manually track volunteer hours. Adding them in one place and approving them in another, for example. I wish it was a bit more streamlined."
— Sarah H.
Recommendations to others
"Before setting up your events and forms, take the time to read through the support documents to familiarize yourself with the product vocabulary. It's important to know what things mean so that you set up your events in the best possible way. Because Timecounts has super customer service, consider chatting with them and describing what solution you want to use Timecounts for. I did this and they were remarkably helpful in assisting me in getting it right and really enjoying the product."
— Sue T.
---
Try one of these tools for free today
These free volunteer management tools, and other tools to aid in volunteer management, are just a few of the many options available for managing volunteers, schedules and events. For additional help in choosing the right solution, check out the volunteer management software category where you can compare products, learn about the benefits and compare all the available features.