Voice over internet protocol (VoIP) tools help connect your voice to ears across the world or across state lines.
They make distance feel smaller by emphasizing simplicity of communication, be it textual, audio or video. Many companies implement VoIP tools globally in efforts to broaden their horizons and increase accessibility.
What are the best free VoIP services in 2019?
WebEx
Skype
Zoom
Join.me
FreeConferenceCall.com
UberConference
FreeConference.com
Jive
Google Hangouts
Dialpad
VoIP providers can be used within offices to converse with remote employees, and can host a 1:1 call or a group meeting. They can be used externally to connect organizations with their prospects or clients by integrating with a sales team's CRM software. Many tools don't require the recipient to be on the same system, but offer a phone number for users to call in.
The following VoIP products listed on G2 Crowd are either free or offer a limited-time free trial. Free trials are beneficial to consumers who wish to be comfortable with a product before landing on a solution. Trials often come with all of the support features associated with a membership, so buyers also can determine if quality of support is adequate.
If you're in the market for a VoIP tool, consider one of the following free or free trial VoIP solutions that exhibit the most reviews on G2 Crowd.
Best Free VoIP Providers in 2019
Here are the best free VoIP service providers in 2018, based upon real-user reviews.
---
1. WebEx
WebEx's profile displays 4.1 out of 5 stars out of 1,491 reviews. The product is both a web conferencing and a VoIP tool. It can host voice and video meetings, as well as online events.
"Webex is a great system for conferencing and screen sharing meetings," wrote Natalie M. in their WebEx review. "It provides a quick interface to schedule meetings and is very reliable for users to log on to the conference. The integration with Outlook allows meetings to be scheduled without logging on to Webex which makes it a lot quicker to set up meetings. The global telephone numbers allow users for multiple countries to dial in using a local number rather than at the expense of an international phone call. The screen sharing and control capabilities make it a great product for training sessions without the need to physically be in one place."
WebEx offers a free trial, although the details are not disclosed on its website. Users wanting to know more about the trial should contact the vendor or sign up on its trial page.
Features
HD Video, Screen Sharing, In-app voice, Record Meetings, Brainstorm Tools, Admin Controls, Video Calling, Messaging with File Sharing and more.
Pricing
Pricing depends whether a user wishes to pay annually or monthly. Annually, fees are $19/month for up to 8 people, $29 per month for up to 25 people and $39/month for up to 200 people. For month to month rates, check out its pricing page.
Integrations

---

2. Skype
Skype's profile displays 4.1 out of 5 stars with 905 reviews. Skype is well known for personal video communications, but it is also a useful business tool.
"I love Skype for its most basic function: IM," wrote Jeffrey A. in their Skype review. "I've used it for video conferencing, web conferencing, file sharing and more, but as I've moved on to other services for those things, I'll always come to Skype for communicating with fellow workers. Sometimes you need an answer faster than a phone call or email can give you, and Skype offers that level of immediacy."
Skype can be used to call from one internet-enabled device to another or to call telephone numbers. Skype has a free version that many can use personally or for business. Rates are not openly available on this product's website, but can be accessed by those who have an existing account.
Features
Customizable Chats, Photo Share, Highlight Reels, Call Mobile and Landline Numbers, Video Conferencing.
Pricing
Not immediately available. Visit G2 Crowd's pricing page for user-recorded prices.
Integrations
---

3. Zoom
Zoom's profile displays 4.5 out of 5 stars with 1,608 reviews. This product is categorized in both VoIP and web conferencing. Zoom boasts the ability to host up to 500 video participants and 1,000 viewers.
"Zoom has a Google Calendar plugin which allows me to quickly add conference call details, join Zoom calls etc," wrote Cian M. in their Zoom review. "It has a fixed link to my own meeting room, making it easy to quickly start meetings — the dial in details don't change either. There is a desktop app which makes this easy too. I like that Zoom gives me control over how screen sharing can happen, allowing multiple participants to share at once, giving me the ability to only share and who can start sharing when someone else is. I don't feel the control most other tools have is necessary so am happy with Zoom removing this."
Users say Zoom helps them feel more personal with their clients. It has also increased their productivity and helped them maintain business relationships.
Zoom is free for basic personal meetings. This means users get 40-minute meetings for up to 100 participants for free. Beyond that, pricing scales up depending on the number of hosts.
Features
HD Video, HD Voice, Active Speaker View, Full-Screen and Gallery View, Simultaneous Screen Share, Virtual Background, Join by Telephone Call-In, Desktop and Application Sharing, Personal Room or Meeting ID, Instant or Scheduled Meetings, Chrome and Outlook Plug-Ins, Scheduling with Chrome Extensions, Private and Group Chat, Host Controls, Raise Hand, Breakout Rooms, Group Messaging and Presence, Co-Annotation on Shared Screen, Keyboard/Mouse Control, Whiteboarding, Multi-Share, Reporting, Custom Personal Meeting ID, Assign Scheduler, Admin Dashboard, Managed Domains, Company Branding, Custom Emails and more.
Pricing
Free for basic features. Pro is $14.99 per month per host. Business is $19.99 per month per host. Enterprise is $19.99 per month per host. Visit Zoom's pricing page to determine which features come with which package.
Integrations
Learning Management Systems, Google Calendar, Scheduling Platforms, Slack and more.

---

4. Join.me
Join.me is another VoIP and web conferencing solution. Users say it brings many locations into the same room. Join.me allows you to create a personalized URL that helps contacts know they're joining the how-to right call.
"I work for a franchise that owns 55+ locations across multiple states," wrote Jennifer W. in their Join.me review. "We are frequently using join.me for instead of conference calls. It feels more real actually looking at the person you're speaking with. I love being able to duplicate a recurring meeting, it makes it so easy. The screensharing option is also great, being able to show participants exactly what I'm looking at."
Join.me has helped organizations reach many clients at once. It has also increased businesses' perceived accessibility. That is to say, customers contacted through VoIP might feel Join.me has a present and attentive support team.
Join.me has a free option for users who don't need the most robust capabilities. It also makes it simple for contacts to dial in toll-free. For premium or business features, costs range from $20 to $30 a month.
Features
Video Conferencing, Audio Conferencing, Mobile Apps, One-Click Scheduling, Personal Link, Whiteboarding, Presenter Swap, Screen Sharing and more.
Pricing
As explained prior with more details on their pricing page.
Integrations
Chrome, Outlook, Office 365, Trello, Slack, G Suite, HipChat, Zapier, HubSpot, Salesforce, Docsend, Yesware and more.
---

5. FreeConferenceCall.com
FreeConferenceCall.com is another hybrid web conferencing and VoIP product. Its profile displays 4.6 out of 5 stars with 192 reviews. It considers itself a conferencing and voice messaging provider.
"Freeconferencecall.com is the best," wrote Brett F. in their FreeConferenceCall.com review. "It's simple to use, it's a great system to have multiple callers from different locations and it's free. I have really never had any issues with FreeConferenceCall. You give out a phone number an and access code and you are ready to go."
FreeConferenceCall.com is, unsurprisingly, free for most of the basic features. It's good for free online meetings, free conferences and free screen sharing. Users find this tool easy to use with simple customizations. To have extended features such as a customized greeting, users need to pay a small monthly fee.
Features
Recording with Playback, Web Controls, Outlook and Google Calendar, Keywords, Phone Keypad Commands, Screen Sharing, Video Conferencing, Large Meetings, Remote Desktop, Recording with Playback, Studio Presentation, Chat, Radio, Broadcaster, Meeting Resources, History and Recordings and more.
Pricing
Not immediately available.
Integrations
Calendar, more upon request.
---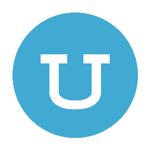 6. UberConference
UberConference is a web conferencing and VoIP product with 268 reviews and 4.3 out of 5 stars. It is marketed as a stress-free conferencing solution where users never require a PIN, or the software can make the call for them.
"Call and video quality is good," wrote Lindsey P. in their UberConference review. "Mobile notifications are helpful. Hold music options are fun. Summary emails are a nice touch. I like that if I dial in from my mobile phone, it recognizes that it's me and I don't have to enter my passcode."
Users say UberConference has helped them set up ad hoc calls quickly and with differing groups of people. It has also helped professionals record sales calls and go over them for later analysis.
UberConference is free for up to 10 participants. With the free version, users get call recording, screen and document sharing and unlimited conferences, among a few other features. The business profile allows users to enter without a PIN and can host up to 100 participants.
Features
Screen sharing, Caller Muting, Dial-In, Social Profile Integration, HD Audio, Web Conferences, Document Sharing, Local Dial-In Number, Custom Hold Music, No PINs, International Calling, Free Call Recording, Toll Free Conference Calls, Analytics, Dial Out to Add Callers, Instant Conference Calls and more.
Pricing
Free for up to 10 participants. $10/line for the business plan billed annually or $15 if billed monthly. Description of features included on its pricing page.
Integrations
Salesforce, Social Profiles.
---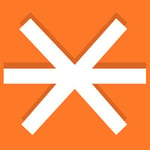 7. FreeConference.com
FreeConference.com is a VoIP and web conferencing solution with 65 reviews. Its profile displays 4.7 out of 5 stars. The tool advertises up to 400 possible participants, and users can join calls from apps on their smartphones.
"As a consultant, I usually work one-on-one with my clients and don't often need to set up conference calls," wrote Zak B. in their FreeConference.com review. "But to get off on the right foot with a new client who wanted to kick-off a project with a bunch of people in different locations, I needed a teleconference service. It was too complicated to work with my national carrier, so I landed on FreeConference.com. The call was so easy to set up, the call was flawless, and the customer touch points from FreeConference made me feel like I was dealing with a reputable company (which I was!). I can't wait to use it again."
Users have benefited from FreeConference.com by communicating with prospects even while they lacked internet access. It helps various teams get on the same page.
FreeConference.com is free for up to 400 participants a month. International users can even dial-in on the free plan. Prices increase depending on the amount of minutes an organization wants to purchase.
Features
Video Conferencing, Screen Sharing, Free Online Meeting Room, Invitations and Reminders, Call Summaries, Recurring Calls, SMS Notifications, Pin-Less Entry, Group Call Invites, Toll-Free Conference Call Numbers, Free International Calling, Conference Call Recording, Text Chat, Active Speaker, Moderator Controls and more.
Pricing
Free for up to 400 audio participants. Starter plan is $9.99/month for 100 premium minutes. Plus plan costs $24.99/month for 500 premium minutes. Pro plan is $34.99/month for 750 premium minutes. Read the details of these plans on its pricing page.
Integrations
Team Collaboration Software, Outlook, Google Contacts, more upon request.
---
8. Jive
Jive offers enterprise-grade hosted VoIP. The product has 4.4 out of 5 stars and 71 reviews. It takes the traditional business phone system and makes it available as a cloud solution.
"We are a church who are in our first month using Jive," wrote Peter Scott S. in their Jive review. "First of all, it is less expensive than our former service. And it has many, many additional features. We particularly like being able to get voicemails at our extensions and as email attachments as well. We also love the conference call bridge, which enables callers from outside the building or those using their extensions to jump on the conference call without using an outside service. Finally, we needed a lot of hand holding as we got set up. The onboarding specialists we worked with were all patient, professional and knowledgeable as we got set up and figured out how to make the system do exactly what we wanted it to. Bravo, Jive."
Jive has a free trial, although details are not openly available. Prospective users should contact a Jive representative if they are interested in a trial. Jive has helped users with international communications, as well as provided simple voicemail access.
Features
Auto-Attendants, Call Analytics, Call Queues, Call Recording, Desktop Integration, Conference Bridge, Custom Greetings, Find Me/Follow Me, Music on Hold, Online PBX Controls, Ring Groups, Softphone, Time-Based Routing, Unlimited Extensions, Virtual Fax, Visual Dial Plan Editor, Voicemail to Email and more.
Pricing
There is a free trial with details available upon request. Jive tiers pricing based on the number of users. For 1–100 users, costs range from $19.95–$29.95. For 100 or more users, custom pricing is available.
Integrations
Egnyte File Sharing, Gmail, Sharepoint and more.
---
9. Google Hangouts
Google Hangouts is a VoIP, web conferencing and personal web conferencing tool. The product has 179 reviews with a 4.3 out of 5 star rating. Meetings can hold up to 10 people and users can share both their screens, as well as various media.
"I love how fluid and easy Hangouts is to use!" wrote Ellen G. in their Google Hangouts review. "We can chat while in meetings - grabbing quick information and updates without the burden of an email. We can communicate with students — especially international students who might not have a functioning cell phone. Hangouts allows them to have a mobile communication network. We can video chat with incoming students — getting to know them and introduce them to the Google Suite before they get to campus. We can also message any of our colleagues — so easy!"
Hangouts integrates with Google Drive and Google Calendar, which is helpful for organizations already deploying these tools. G-chat is also a helpful aspect of Hangouts that lets users remain in contact throughout the day.
Google Hangouts is free from one user to another. If users want to make calls to landlines or mobile phones, they may be charged.
Features
Video Calls, Voice Calls, Instant Messaging, Group Conferencing, Auto Screen Focus, Intelligent Muting, Compatibility with multiple computing devices and more.
Pricing
Users on G2 Crowd report that Google Hangouts is a free service.
Integrations
Google Drive, Google Calendar, Google Voice.
---
10. Dialpad
Dialpad is a VoIP and web conferencing solution with 95 reviews. Its profile shows a 4 out of 5 star rating. Dialpad is a business phone system deployed via cloud communications.
"I enjoy the portability of Dialpad and the ease of transferring calls to others in the office, as well as the chat features," wrote Sarah F. in their Dialpad review. "Dialpad's function of having the call ring to your phone in a noticeable way (a red bar appears at the top of your screen and the call pops up with the caller's ID and says it is from Dialpad) is very innovative and allows me to screen work calls apart from personal calls. It is nice it is so customizable as far as using Wifi or your cell company to receive calls, allows you to call or text from your Dialpad number, etc."
Dialpad has helped dispersed team members come together and be unified. It's also helping companies accept business calls away from the office. Dialpad offers a free 30-day trial. Users can sign up through their Gsuite or Office 365 account.
Features
Call Switch, Call Transfer, 3 Way Calling, Peer-to-Peer HD Video, Company Directory, Reply by Text, Visual Voicemail, Do Not Disturb, Fax, Call Recording, Call Screening, Call Waiting, Simultaneous Ringing and more.
Pricing
$15 per user per month for 1 to 100 users. $25 per user per month for up to 10 offices, 24 departments and a three-user minimum. $35 per user per month for unlimited offices and departments, 100-user minimum. See details on its pricing page.
Integrations
Productivity apps, G Suite, Office 365, Salesforce, Google SAML/SCIM.
---
Next steps for selecting a free VoIP service
VoIP products are changing the way professionals interact with their business world. They're making physical distances feel smaller and giving more people a chance to be a part of the conversation.
Utilizing a VoIP product could revolutionize your professional communications. It could help expand your networks and make your business a globally known household name.
Warning: People will want to get in touch with you. Are you ready?
Many of these VoIP providers can double as webinar hosting solutions. Learn how you can leverage free webinar software to put on your first online seminars.