As much as we all like to think we're doing great things and there's nothing the haters can say to stop us — people have differing, yet still important opinions.
But these "haters" may be affecting your bottom line, especially if you own a business. Sometimes the best way to get straight answers is to ask for them, and that's where survey tools come in.
What are the best free survey tools in 2019?
SurveyMonkey
Qualtrics
SurveyGizmo
Google Forms
Zoho Survey
Typeform
SurveyPlanet
PollDaddy
Responster
Doodle
SurveySparrow
Survey software allows users to create custom surveys, send them out to a select group of people and receive some kind of reporting on the answer.It can be as small as voting on a restaurant for an evening out with friends or as large as a customer satisfaction survey for an enterprise company to send to thousands of customers. The only limit is your imagination.

If you're just starting your business, surveys can be an invaluable way to find out what you're doing well and where you need to improve. The fact that there are a variety of free survey options is just icing on the cake.
If you don't want to spend a lot of cash, you can get a good amount of information that will help you build your business directly from your customers using a free online survey tool.
Best Free Survey Makers in 2019
The following free survey apps and software are listed from an in-depth analysis of real-user reviews from the different survey-type categories on G2 Crowd, ranked by user satisfaction.
1. SurveyMonkey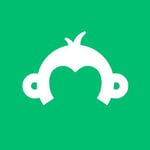 SurveyMonkey is a browser-based survey platform that allows you to create customized surveys and send them out via a variety of channels. With the free version, you can send an unlimited number of surveys with up to 10 questions and receive up to 100 responses. You can also create quizzes with automatic scoring. At paid tiers you can fully customize and add branding to your surveys, as well as receive a variety of data analytics based off the responses.
Pricing
Basic:

free
Standard:

$35/month
Advantage:

$408 annually, $34/month
Premier:

$1,188 annually, $99/month
Free features
Unlimited surveys
10 questions per survey
100 responses per survey
24/7 customer support via email
One user with commenting only
Quizzes
Trended data and one filter only
40 short survey templates
"SurveyMonkey has solved the problem of having to rely on paper surveys. Before SurveyMonkey, we would have to manually create all surveys and then print them out to hard copies. Distributing and collecting hard copy surveys can lead to a variety of issues — not to mention the increased cost of paper, ink and postage. Responding to hard copy surveys is also more of a hassle for the respondent because once they complete the survey, they have to get it back to us. This can lead to a lower response rate. When it comes to distributing surveys, the more easy and convenient it is for the respondent, the more likely that they are to respond. Being able to send and collect surveys electronically has increased our survey response rate by almost 100 percent." —
SurveyMonkey review
from Chase C.

---
2. Qualtrics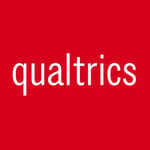 Qualtrics is a research platform that allows businesses (especially enterprises) to gain insight into four key metrics: customer experience, employee experience, brand experience and product experience. The research core platform allows users to send surveys, and there is a free tier that allows for one active survey with 100 responses, 10 outgoing emails and 8 question types.
Pricing
Free tier with limited features
Reach out to Qualtrics for information on pricing
Free features
One active survey
100 responses
10 outgoing emails
Eight question types
Unlimited questions
Summary reports and filtering
Survey logic and randomization
Online reporting
Doesn't expire

---
3. SurveyGizmo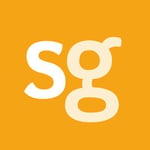 SurveyGizmo is an enterprise-level online survey tool that has a free tier available. The free version allows you to create three surveys with five pages, unlimited questions and 100 responses. Free surveys can contain checkbox, dropdown menu, long answer, radio button, rating and short-answer questions. You can also export data, receive one standard report and view your report online. You can only share the survey via link.
Pricing
Basic:

$25/month
Standard:

$84/month
Market Research:

$125/month
Full Access:

$166/month
Free features
Three surveys
Unlimited questions
100 responses per survey
Required questions
Access to 24/7 community forum
In-depth documentation
Export data
One standard report
Color, font and style customization
Ability to change logo alt text and footer text
Share via link

---
4. Google Forms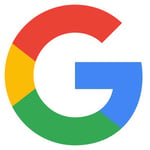 Google Forms is a standard component of Google Drive along with Docs, Sheets and Slides. As a completely free platform, all features of Google Forms are available to everyone. You can collaborate, choose templates and also build logic into your surveys. Responses can be collected in a Google Sheet, but the form itself with have a basic level of analytics on the "responses" tab. More analytics and export options can be added through free add-ons, including SurveyMonkey for Google Forms, Smartsheet Sync and Pictographr.
Pricing
Free with Google Drive (also free)
Free features
Templates and other customization options
Basic survey logic
Variety of question types
Embedding of pictures and video
Responsive for desktop and mobile
Basic analytics and automatic export of responses to Google Sheets
Collaboration
Shared via email, link or embedded into social media or other websites
"
We use Google Forms for our annual board elections. We are able to easily have our association members vote on candidates via email. It verifies who completes the form, and keeps track of responses. I also previously used Google Forms as a way for people to RSVP for an event. It is much better than other options I've tried!" —
Google Forms review
from Becca D.


---
5. Zoho Survey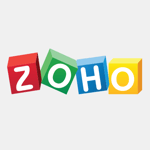 Zoho Survey is an online survey creation tool with a free tier available. Users of the free version can create unlimited surveys with up to 15 questions and receive up to 150 responses. All templates are available to free users as well. Surveys can also be shared on social media, embedded or reached by QR code. Free users can also integrate their survey with Zoho Campaigns, GApps Marketplace, Facebook and MailChimp.
Pricing
Free version:

free
Standard version:

$19/month billed annually or $24/month billed monthly
Premium version:

$24/month billed annually or $29/month billed monthly
Enterprise version:

$41/month billed annually or $49/month billed monthly
Free features
Unlimited surveys
Up to 15 questions per survey
Up to 150 responses per survey
Access to 50-plus templates
End page logic
Sharing surveys on social media
Embedded surveys
QR codes
Integrations with Zoho Campaigns, GApps Marketplace, Facebook and MailChimp

---
6. TypeForm
Typeform is a platform that can create a variety of interactive features for websites and more. The survey function has a variety of templates including political polls, net promoter score surveys, customer satisfaction surveys, Facebook polls and brand awareness surveys. The free tier of the platform includes 100 responses per month, 10 fields per typeform, basic question types and answer piping.
Pricing
Basic:

free
Pro:

$30/month
Pro+:

$59/month
Free features
100 responses per month
10 fields per typeform
Basic question types
Metrics and reporting
Self-notifications for email
Answer piping
Data API
Embedding
"
We have created forms to collect information from our sales team to then create product sample images form them. Prior to this, it was a lot of back and forth with individual sales team members as we got color information, equipment needed, logo info, make of company requesting the image, and more. What used to take us hours now comes to us in one quick form response." —
Typeform review
from Rachel J.

---
7. SurveyPlanet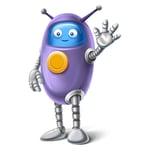 SurveyPlanet is an online survey platform that provides a variety of survey types. Of all the free surveys in this list, SurveyPlanet is one of the few that allows for unlimited surveys, questions and responses at the free tier. The free version also includes SSL security, anonymous data and responses, more than 90 pre-written surveys, a variety of methods to share your survey and basic in-app reports.
Pricing
Free version:

Free
Pro:

$180/year or $20/month
Free features
Unlimited surveys
Unlimited questions
Unlimited responses
SSL security
Anonymous data and responses
90-plus pre-written surveys
Basic survey themes
Availability in 20 languages
Opening and closing messages
Sharing on Facebook, Twitter, Google+ and more
Sharing via email
Embedding
Anonymous surveys
Basic in-app reports
Delete unwanted participants
Duplication of surveys

---
8. PollDaddy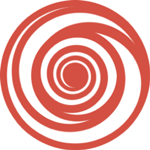 Polldaddy allows users to create a variety of polls, quizzes and ratings. The free version provides unlimited surveys and answers, as well as a vanity URL. Surveys can utilize 19 types of questions and users can add images, video and content from YouTube, Flickr and more. Surveys can also include branding, WordPress integration and reporting and charts.
Pricing
Polldaddy free:

free
Polldaddy Pro:

$200/year or $29/month
Polldaddy Corporate:

$899/year or $99/month
Free features
Unlimited polls, surveys, quizzes, responses and votes
One user account
Yourname.polldaddy.com vanity URL
Drag-and-drop question editor
19 types of questions
Add images, videos and content from YouTube, Flickr, Google Maps and more
15 visual themes
Validate/require survey responses
Branding
Send surveys via link, email or post to social media
Embedded
QR codes
WordPress integration
Real-time results
Reporting and charts

---
9. Responster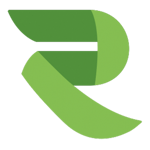 Responster is a survey platform for on-site and mobile surveys. With its free tier, users can create unlimited surveys and receive unlimited responses. Users can also access its drag-and-drop survey builder and receive response analytics after the survey has been completed. According to Responster, it has already helped users collect more than one million responses to surveys.
Pricing
Responster Free:

free
Responster Plus:

$19 per user/month
Free features
Unlimited surveys and responses
Drag-and-drop survey builder
Response analytics

---
10. Doodle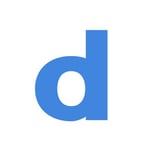 Doodle is a niche survey tool specifically for scheduling. Users can set up a Doodle with several potential times and/or dates for an event, and respondents can choose any or all of the dates that work for them. Users can also create simple polls where respondents mark things like dietary restrictions for a dinner. For free, users can create unlimited schedule polls and integrate with their calendars.
Pricing
Free version:

free
Private version:

$39/year
Business version:

$69/year
Free features
Schedule surveys
Integrate your calendar

---
11. SurveySparrow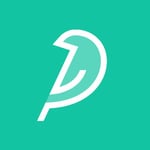 SurveySparrow feels the current survey experience is outdated, which is why its top priority is to utilize a conversational interface – ensuring surveys are more chat-like and natural. Its survey templates are designed to be mobile-first and highly engaging.
Pricing
Free version:

Free

Starter version:

$19/month
Premium version:

$49/month
Starter

version:

$199/month
Elite version:

Contact SurveySparrow

Agency: $499/month
Free features
100 responses per month
10 questions per survey
3 surveys
Embedded surveys

---
Choosing a free survey app
For a busy business just starting out, data from real customers is invaluable. Surveys are a way to get firsthand information about how customers view your business quickly so you can pivot where needed.
The fact that there are so many free survey platforms available means that you can get started right away, regardless of your resources. If you've used any of these platforms and loved or hated them, consider writing a review to help other users find a free online survey tool that's right for them.
---
Need more resources to help choose a tool? Read all the reviews of these free survey apps and more in our survey software reviews and research hub.