Scheduling just about anything can be a daunting task.
Whether you are scheduling employee shifts, online appointments, or work meetings, automating these essential tasks is one way to increase productivity and work smarter, not harder. It all comes down to aligning schedules, whether they're those of your employees, colleagues, or customers. Without the right software, this task can seem insurmountable.
Luckily, for small businesses, solopreneurs, and busy professionals alike, there are many free and easy-to-use scheduling solutions available. The free offerings we'll discuss include employee scheduling software and online appointment scheduling software.

Benefits of employee scheduling tools
There are many advantages to using free schedule makers, such as instantaneous, streamlined automation. Let's review the advantages and features of some free employee and appointment scheduling solutions.
Improved communication — Software connects business owners to their employees and customers in an instant. These solutions are available online or via mobile and often come with email, text, and push notifications to keep everyone up to date and in the know.
Easy to use — These solutions provide easy methods for schedule creation and management. Schedule availability can be assessed with ease and calendars easily kept up to date.
Streamlined and automated — Solutions often provide employee schedule templates or examples for guidance or reuse.
Additional features of these tools include:
Employee availability
Time off requests
Calendar updates
Automated reminders via text, push, or email
Integrations with calendars
Employee schedule template
---
Best free scheduling apps 2019
The list we've outlined here includes a mix of employee and appointment scheduling solutions with free offerings. This does not include products that are free temporarily or offer free trials. They may only support one user or one project, but they're truly free offerings. Scaling, however, will often require full investments. These scheduling products are ranked by user satisfaction score as of Dec. 29, 2018.
These products alone have well over 5,100 validated user reviews on G2 Crowd as of July 16, 2018, and only represent a small portion of the 65-plus presentation software offerings listed on our platform. Whenever possible, the products are ranked by user satisfaction score.
For each product we provide:
G2 Crowd star rating
Product overview
Highlighted features
Reviews highlighting what users like
---
1. When I Work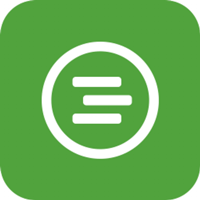 Product Name: When I Work
G2 Crowd Star Rating: 4.3 out of 5.0 stars
Overview
When I Work is a free (for up to 75 users) employee scheduling software that is used across a variety of industries including dining, retail, seasonal, health care, education, events, and hospitality. This solution provides employee scheduling and a time clock, and is accessible via free apps for iPhone and Android.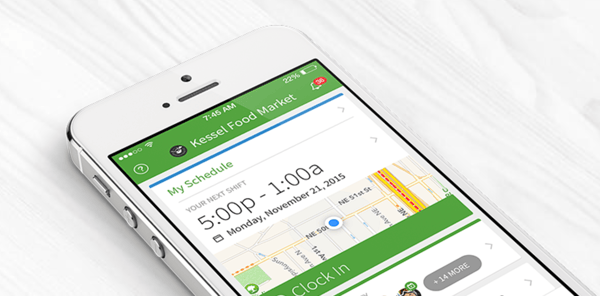 Image courtesy of When I Work
Features
Online scheduler
Mobile apps
Team messaging
Customer support
---
2. ZoomShift
Product Name: ZoomShift
G2 Crowd Star Rating: 5.0 out of 5 stars
Overview
ZoomShift is free employee scheduling software designed for hourly work. Schedule templates are available and schedules can be shared via text, email or push notifications. Employees or team members can view their schedules, request time off and take on available shifts.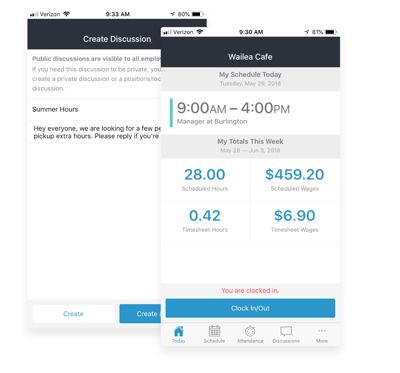 Features
Easy-to-use schedule templates

Schedules can be shared via text, email, or push notifications

Employee schedule visibility

Supervisor or manager permissions included
---
3. Homebase
Product Name: Homebase
G2 Crowd Star Rating: 4.3 out of 5 stars


Overview
Homebase provides free employee scheduling, timesheets and a time clock, team communication, and hiring solutions for businesses with one location and an unlimited number of employees.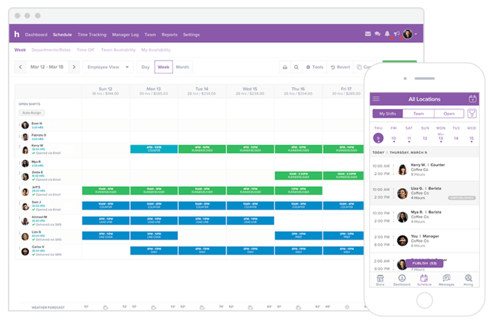 Features
Mobile apps for employees and managers

Team messaging

Payroll exports

POS integrations

---
4. OpenSimSim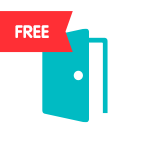 Product Name: OpenSimSim
G2 Crowd Star Rating: 3.8 out of 5 stars
Overview
OpenSimSim is a free employee scheduling and communication platform. This software provides users with free scheduling, shift alerts, time off requests, private and group chats, unlimited locations, time cards, compliance and more.

Features
Unlimited locations

Unlimited schedules

Instant messaging

Time off & availability
---
5. Findmyshift
Product Name: Findmyshift
G2 Crowd Star Rating: 4.5 out of 5 stars
Overview
Findmyshift is an employee scheduling software for teams with five employees or fewer. This solution includes free scheduling, timesheets, an integrated time clock and real-time labor reports.
Features
Drag-and-drop scheduling

Timesheets and time clock

Email, SMS and push notifications

Shift reminders
---
Free online appointment scheduling software
1. Doodle
Product Name: Doodle
G2 Crowd Star Rating: 4.3 out of 5 stars
Overview
Doodle is on online scheduling software that can help users book and organize meetings, activities, and events. This easy-to-use scheduling tool allows users to create polls that collect information regarding their colleagues' date and time availability.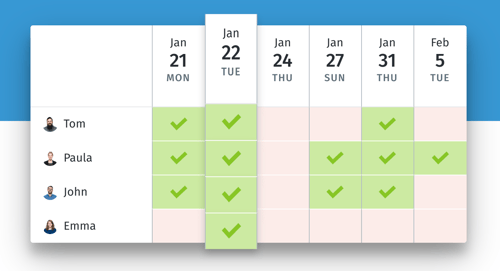 Features
Customize meeting requests
Invite participants and collect feedback
Select best meeting option
---
2. Setmore
Product Name: Setmore
G2 Crowd Star Rating: 4.1 out of 5 stars
Overview
Setmore is a free appointment scheduling platform. It provides a booking page for creating online appointments, maintains staff profiles and customer lists, and offers email and text notification options.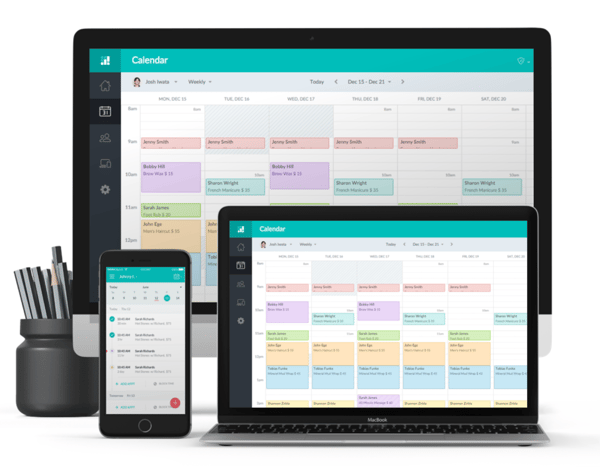 Features
Calendar

Customer list

Staff profiles

Booking page

Notifications
---
3. Appointy
Product Name: Appointy
G2 Crowd Star Rating: 4.6 out of 5 stars
Overview
Appointy is an all-in-one online scheduling software. It provides solutions to a variety of industries including health & wellness, education, health care, beauty services, fitness and recreation, government, and more.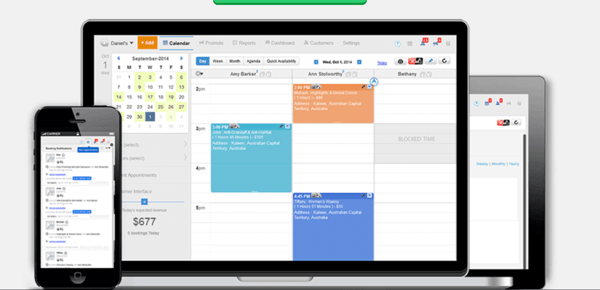 Features
Website and Zapier integrations

Automatic notifications

Mobile app

100 appointments per month

---
4. Calendly
Product Name: Calendly
G2 Crowd Star Rating: 4.5 out of 5 stars
Overview
Calendly is an automated meeting scheduling software with a basic free plan for individuals. This free scheduling software lets users program availability, share it with others via a personalized link, and schedule directly to user calendars.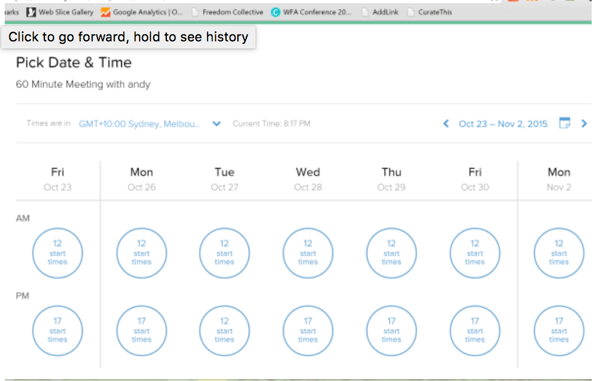 Features
Calendar integrations with Google Calendar, Office 365, Outlook and iCloud

Unlimited events

Personalized Calendly link to share with others when planning meetings

Automated event notifications

---
Next steps for selecting a best free scheduling tool
Those researching free scheduling software can sift through hundreds of verified user reviews on G2 to find the best option. Check out the employee scheduling software and online appointment scheduling software categories where you can compare products, discover available features and read user reviews.
Ready to learn more? Discover what employee engagement is or take a look at our list of the best free office software.
* Please note: Reviews may have been edited for spelling and grammar.