Real estate can be tricky business. On the one hand, everyone needs somewhere to live — but on the other, there are a lot of necessary hoops to jump through for a tenant and a landlord to come to an agreement.
From marketing your property and sifting through applications and background checks to drafting leases and making sure the property is in suitable shape, managing a residential property is a lot of work. And that work doesn't end once a tenant moves in. After that, there's maintenance requests, rent and HOA fee collection.
Property management software, however, can help with all of these tasks.
Specifically designed for landlords and property managers, these platforms can house and perform all of your day-to-day duties. With more than 2,600 new renters entering the rental market every day, that's a lot of potential business and a lot of potential work. If you're just starting out as a property manager, it may seem daunting. Luckily, there are free property management tools available to help ease you into the property management world. If you only manage a handful of units, these tools are a great way to stay organized without a lot of investment. Most free property management tools are only free if you manage one to 10 units, but some are available for businesses of any size.
Recently, we wrote about free commercial property management tools. While there is some overlap with free residential property management tools, there are several products specifically tailored for residential property management. Are you a property manager for a vacation rental or bed and breakfast? Don't fret; free vacation rental software exists that will help you manage your vacation rental's listings, bookings, and hopefully repeat customers. Our criteria for "free" software has also changed slightly since that blog was published.
---
Best free property management software
The list we've outlined here includes any property management solution with an available free offering. It should be noted that this does not include products that are only free on a temporary basis, such as limited trial versions for new users. They may only support one user or one project, but they're truly free offerings. Scaling, however, will often require full investments.
These products only represent a small portion of the 200-plus property management software offerings listed on our platform. Whenever possible, the products are ranked by user satisfaction score. All data comes via validated user reviews on G2 Crowd as of July 12, 2018.
1. Cozy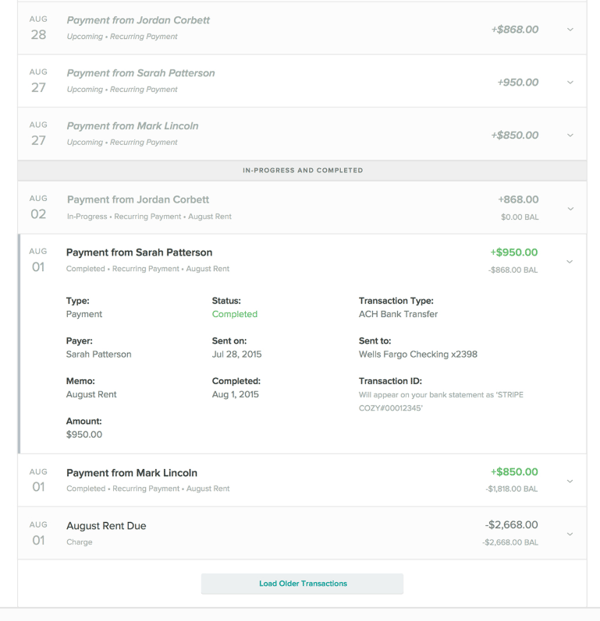 Image courtesy of Cozy
Cozy is a free property management tool that allows landlords to collect rent online, manage renter applications and screen potential tenants. Users can also track maintenance requests, communicate with tenants and market listings.
Free option:
All features are free for landlords
Paid option:
$19.99 for a rent estimate and property analysis

2.75% fee for debit or credit card rental payments (for tenants)

$24.99 per credit report or background check (paid by applicant)

$39.99 per full tenant screening report (paid by applicant)
Features:
Collect rent online

Online rental applications and screening tools

Tenant credit reports and background checks

Track maintenance requests

Organize property expenses

Document sharing

Market listings on Realtor.com and Doorsteps

Unlimited tenants and roommates

Transaction histories

---
2. Rentec Direct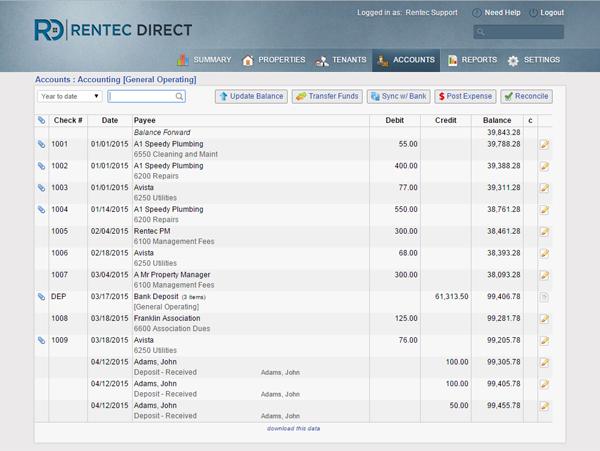 Image courtesy of Rentec Direct
Rentec Basic is the free version of Rentec Direct for those managing 10 or fewer units. Users can file and store documents online, manage recurring transactions and track financials.
Free option:
Paid option:
Pro: $35/month

PM: $40/month
Features:
Track income and expenses

Property and tenant accounting

Tenant screening

Online file management

Manage recurring transactions

Management reports

---
3. TenantCloud Property Management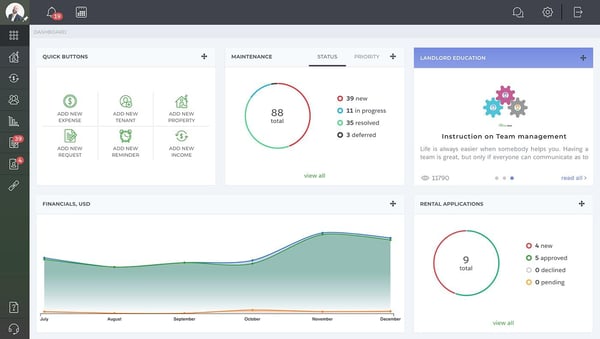 Image courtesy of TenantCloud
TenantCloud is a free property management tool that has features for landlords to collect online payments, create leases, manage keys and other property details, assign maintenance requests and schedule automatic reminders. Tenants can also set up a reusable renter profile, apply online and submit maintenance requests.
Free option:
Paid option:
Standard: $9/month or $90/year

Advanced: $35/month or $350/year
Features:
Online payments

Accounting

Automatic late fees

Agreement template builder

Online leases

Property keys and specs

Maintenance requests

Equipment and service reminders

Data import and export

Insurance tracking

Rental applications

Marketing website

Customizable dashboard

Calendar

---
4. SmartPropertyManager.com
SmartPropertyManager.com is a free tool for users with fewer than 10 units for rent. Available features include a home dashboard, tenant tracking, accounting, payment histories, document management and task management.
Free option:
Paid option:
Professional edition: $13.14/month (converted from GBP)

Premium edition: $65.99/month (converted from GBP)

Enterprise edition: $330.21/month (converted from GBP)
Features:
Home dashboard with active and overdue tenants, property portfolio, active tasks and more

Track value of properties over time

Store files and images

Accounting

UK tax worksheets

Property accounts

Task management

Contacts

Calendar

Document management
---
5. Pendo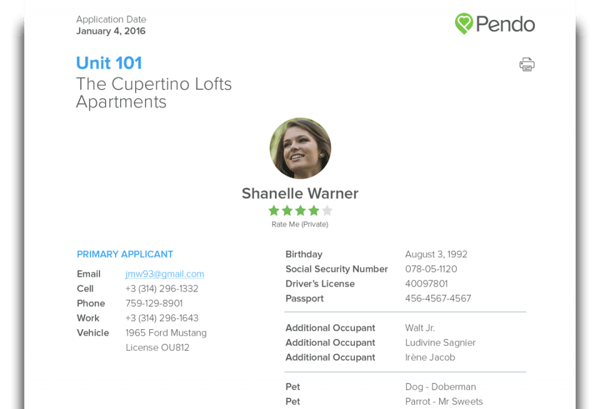 Image courtesy of Pendo
Pendo is a free property management tool for users with only one rental property. Users can send and manage digital applications, manage leads and applicants, share and sign leases online, screen tenants and create property websites.
Free option:
Paid option:
Indie: $29/month or $312/year

Pro: $99/month or $1,068/year
Features:
Send and manage digital applications

Share and sign leases online

Manage leads and applicants

Tenant profiles

Tenant screening

Advertise rentals

Capture leads and collect applications

Accounting

Deposit management

Online rent payments

Property dashboards

Reporting
---
6. Online Rental Property Manager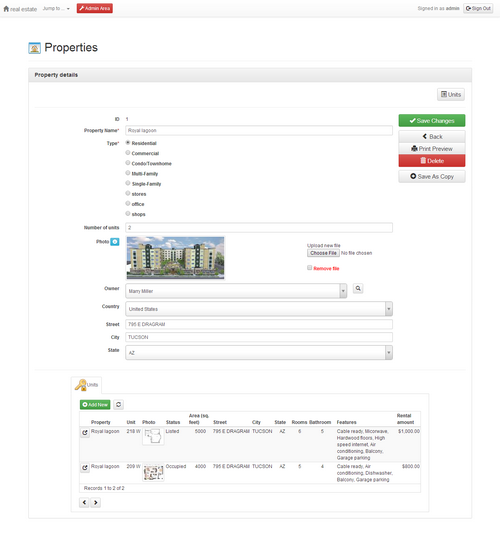 Image courtesy of Online Rental Property Manager
Online Rental Property Manager (ORPM) is a free platform for landlords hoping to manage rental properties, units, applications, leases and tenants. ORPM is open source and customizable to fit the needs of any property management company. ORPM is also cloud-based and therefore accessible through web browsers and via mobile devices.
Free option:
Paid option:
Features:
Manage applicants and tenants

Add, search and manage applications and leases

Manage landlords, properties and units

Export data to CSV

Import data from CSV

Support multiple users and groups
---
7. Innago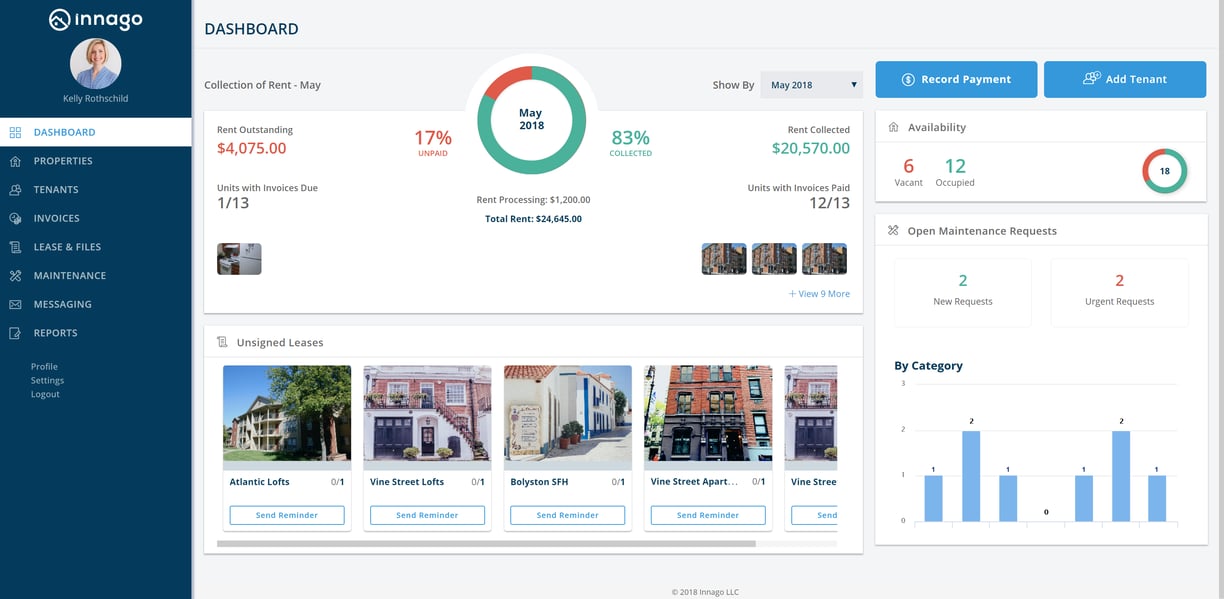 Image courtesy of Innago

Innago is a free property management platform that is also cloud-based and can be accessed anywhere. Designed for landlords that manage small- to mid-sized properties, Innago provides tenant management tools, account management, custom leases, exportable financial data and recurring invoices.
Free option:
Paid option:
Online e-check and credit card payments

Tenant screening reports
Features:
Online access anywhere

Tenant management tools

Dedicated account manager

Custom lease agreements

No limit lease signing

Online lease storage

Exportable financial data

Multiple bank deposit destinations

Custom invoice generation

Recurring invoices

Record offline payments

Maintenance request portal

Tenant communication

Tenant payment reminders
---
Next steps for selecting the best free property management software
While this is only a handful of products, our real estate software categories contain many more solutions to help you run your real estate business. From robust all-in-one platforms to individual, specialized tools, there are hundreds of products to choose from.
Being able to collect rent online can help streamline accounting, while online maintenance requests are convenient for both tenants and landlords. Even the ability to list properties, schedule showings, receive applications and run background checks using the same software platform can save hours of time.
Many real estate tools, including most property management software, will not be free, but some will offer free trials. If you've used any of the products featured and loved or hated them, feel free to leave a review to help other buyers like you find the perfect software.
For further readings on the real-estate industry, be sure to check out how to create a real estate website that converts.
* Please note: Reviews may have been edited for spelling and grammar.