Construction management software and related tools help companies manage construction projects and crews, both on- and off-site.
Construction management software often provide features such as time management, project estimating and accounting solutions. Small businesses, startups and freelancers might not have the budget to pay the upfront or recurring license fees for all of those features.
There are a variety of open-source and free construction management tools available. For your consideration, I have compiled seven open-source and free construction management tools — some are specifically marketed to the construction industry while others are general project management tools.
Free construction management tools and construction project management software have no contract or license fees but offer a limited amount of features and limited-or-no customer support. Open-source construction management tools are often customizable and have low or no license fees but have a moderate-to-high TCO and limited-or-no customer support.
In this blog we highlight four free construction management and estimating tools and three free construction project management tools. Without further ado, here are the best free construction management tools based on real-user reviews in 2018:
These products alone have well over 600 validated user reviews on G2 Crowd as of Aug. 14, 2018 and only represent a small portion of the 300-plus video editing software offerings listed on our platform.
Free construction management and estimating software
---
Fieldwire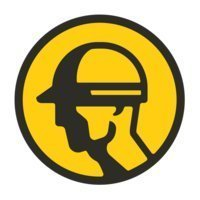 Fieldwire is an integrated construction app for the field available on Android, iPhone and iPad. Free construction management tools are available for small teams, unlimited sheets are available if upgraded to a paid plan. Reviewers agree that Fieldwire is easy to use and readily integrates with other software. One reviewer found the ease of integration, specifically with Primavera, extremely helpful for importing schedules and tasks.
Free option:
Free trial available for 5 users, 3 projects and 250 sheets

Includes plan viewing, task management, issue tracking, file sharing, progress photos and checklists
Paid option:
Choose from Pro, Business and Enterprise

Pro and Business plans include pay per user per month, unlimited projects and unlimited sheets

Enterprise available at custom pricing with unlimited projects and unlimited sheets
Features:
Blueprint management solutions

Automatic sheet hyperlinking

Blueprint app

Task management

Scheduling

Punch list

Inspection

And more!

---
Orangescrum

Orangescrum is a project management tool geared toward construction management to help simplify, manage and share projects and tasks with other users. You can purchase customizable premium features such as Gantt Charts, dashboards and invoices. This tool is best suited for small- and medium-sized businesses.
Free option:
A free open-source version is available for download

Or, one free month trial is available for three users and three projects
Paid option:
Cloud and self-hosted plans are available

Cloud plans range from startup to corporate and pricing varies depending on monthly or annual subscription

Self-hosted plans is available for 10 users
Features:
Team collaboration and time tracking tools

Alerts and chats

File sharing

Real-time task and project status updates

Gantt charts

Slack integration

Kanban view

And more!

---
Wrike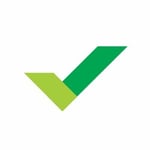 Wrike is a free project management tool adaptable for construction management. It offers free task management, file sharing, mobile phone apps and cloud storage integration. You can purchase additional features for a monthly rate, including full project planning, executive reporting and tailor-made marketing solutions.
Free option:
A simple, shared task list is free for five users
Paid option:
Choose between professional, business, marketers and enterprise plans

Each plan covers a varying number of users and project solutions
Features:
Real-time reports and status updates

Simplified planning

Centralized communication

Streamlined workflow

Integrations across business tools such as Salesforce, Google, GitHub, Microsoft, Adobe, Box

And more!

---
ESTIMATE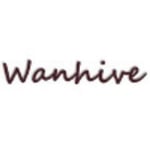 ESTIMATE is an open-source and free construction management solution for estimating costs and budgets. It can calculate the project's potential success and analyze, report and archive all data. Be the first to review ESTIMATE on G2 Crowd!
Free option:
ESTIMATE is free to use, but donations are accepted
Paid option:
Although ESTIMATE is free and open source, programming and web hosting knowledge is necessary for implementation and customization
Features:
Project and document archival

Management of suppliers and clients database

Estimation and control

Generation of bill of quantity

Document upload for quick reference

Compatible with all popular browsers

Up to 200 users permitted

And more!
Be the first to write a review for ESTIMATE!
---
Free construction project management tools
Zoho Projects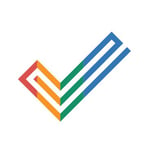 Zoho Projects offers a free online project management app that allows you to manage one project with up to 10 MB of storage. You can upgrade for an increase in project support. Zoho projects integrates with Zoho CRM, Slack, Zapier and Github.
Free option:
Free plan available for 5 users, 1 project and 10 MB of storage
Paid option:
Paid plans range from express to enterprise

All plans offer unlimited users and range in project and storage amount
Features:
Gantt charts

Project coordination feeds and project forums

Timesheet and collaboration software

Reporting tools and issue tracker

Document management

Dropbox integration

And more!

---
Taiga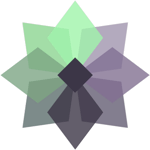 Taiga is a free and open-source project management platform. For a small project, many reviewers recommend using the free account to support one project and up to four users. Taiga also provides a community forum for users to offers support and help on projects.
Free option:
Taiga is free and open-source, but donations are appreciated
Features:
Scrums

Kanban board and cards

Epic multiprojects

Multiplatform importers, a wiki and tasks

Gamification and social management

Integrations

And more!

---
MeisterTask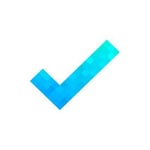 MeisterTask helps you create a project, add as many team member as you want, assign tasks and track progress. MeisterTask offers free apps for iPhone, iPad, macOS and Windows and seamlessly integrates with Dropbox, GitHub, Zendesk, Box, Bitbucket and Google Drive. Many reviewers like it for its ease of use, team collaboration support and reliable performance across all devices.
Free option:
Basic free plan includes unlimited project management and members, customizable dashboards, app integration, up to 20 MB file attachment and mobile app
Paid option:
Plans range from Pro to Enterprise
Features:
Flexible project boards

Customizable dashboard

Integration with MindMeister

An online brainstorming app

Chat

And more!
---
Next steps for finding free construction management software
Those researching construction management software online can sift through hundreds of verified user reviews on G2 Crowd to find the best option. Check out our construction management software category where you can compare products, discover available features and read user reviews. And while you're there, please write a review — your experience with free construction management tools will help potential users gain the insight they need to make an informed decision.
* Please note: Reviews may have been edited for spelling and grammar.