FaceMash. What is now the largest social media platform in the world launched in 2003 with the sole purpose of trolling college girls — a solid business venture with a fitting title.
A decade and a half later (and with an appropriate name change), an investor relations report for Q4 2018 reports that Facebook has grown larger than ever. At 2.32 billion monthly active users, any business not running a Facebook business page is doing so at a disadvantage.
The platform continues to expand well into the billions of users, and here are the most crucial, up-to-date statistics that will help you justify your investment in Facebook as a platform to market your business in 2019.
Facebook statistics in 2019
With so many social media platforms available, Facebook marketing seems to be less of a focus these days. Here's a list of all the Facebook statistics about how important Facebook still is in the marketing world.
Worldwide Facebook usage statistics

U.S. Facebook usage statistics
Regional Facebook usage statistics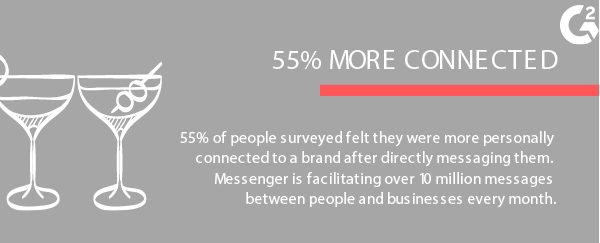 Facebook video statistics
Facebook app family ad statistics
Facebook Messenger statistics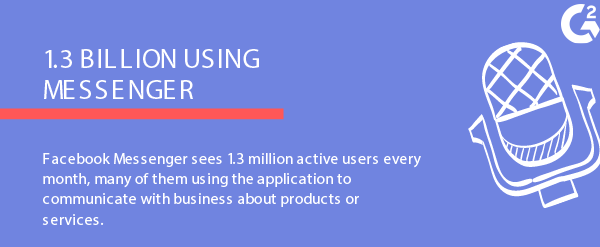 Facebook Audience Network ad statistics
Facebook SEO statistics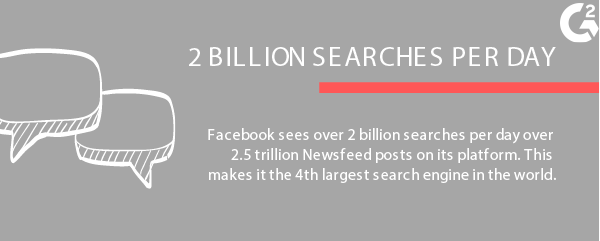 Facebook social media statistics
Facebook business statistics

Facebook privacy and security statistics
TIP: Do you use Facebook regularly? Join your peers by writing a review!
Digital transformation and social media marketing
Facebook is helping consumers reach businesses every day (mostly for free), and the conversations they are having on apps like Messenger are helping businesses reach a diverse set of customers around the world.
Your opportunities on the platform are endless. Don't miss out, and track progress with social media marketing software so you can stay ahead of the digital transformation curb.
Facebook is just one of the ways you can keep your business in the social media marketing loop.