It seems like Facebook always has a new trick up its sleeve.
This is probably the reason the leading social media network has managed to stay relevant for more than a decade.
If you've seen them on your feed already, you know what Facebook 3D photos look like because they "pop out" of the screen in a way that hasn't yet been seen on social networks. Facebook is currently in the process of rolling out 3D photos to all of its users, and the good news is that it's extremely easy to post 3D Facebook content to your page.
How to Post a Facebook 3D Photo
Take a photo in Portrait mode.
Open the Facebook mobile app and create a new post.
Choose from the Portraits folder and hit publish!
How to Post a Facebook 3D Photo
Before we learn how to post a Facebook 3D photo, let's answer a few key questions about the new tool and how it can be used as part of your Facebook marketing strategy. Click here to read the predictions of 10 social media experts on the future of Facebook 3D photos for brands.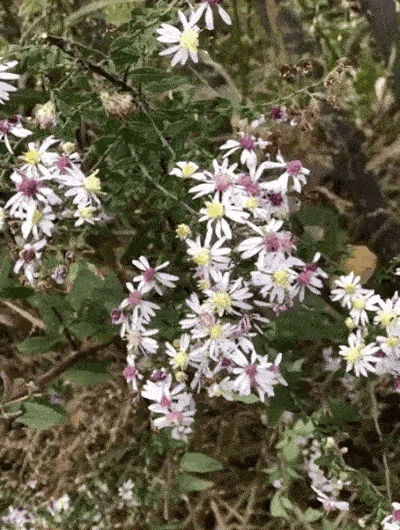 gif created by Devin Pickell
What is a Facebook 3D photo?
A Facebook 3D photo captures the distance between the subject in the background and foreground, bringing images to life with movement and depth that can only be described as three dimensional. Don't confused Facebook 3D photos with Facebook 360 photos, which are similar to a panoramic photo.
To clarify, none of the photos in this article will show up to you, the reader, as 3D - as you'll learn below, 3D adaptation is only available on certain mobile devices or VR headsets.
How do Facebook 3D photos work?
Facebook 3D photos use "depth maps" that are stored in Portrait photos to make the images come alive. The dual cameras available on certain phones create a foreground and background that form the depth map for an image. 3D photos change perspective when you tilt or scroll on your phone.
What equipment do I need to post a Facebook 3D photo?
This is the best part about posting Facebook 3D photos - you don't need any special equipment at all. If you have a phone that takes pictures in Portrait mode (i.e., an iPhone 7+, 8+, X or XS, or a Google Pixel 2 or Pixel 2 XL), you're ready to post - and view - Facebook 3D photos.
It's worth noting that though the vast majority of users will view Facebook 3D photos on their smartphones, it is possible to view them on the Oculus Go VR headset's web browser, or Firefox on the Oculus Rift.
Additionally, in the coming weeks, Facebook will release 3D viewing capability to desktops as well, which will further open up the 3D photo viewing experience to those without Portrait mode on their mobile devices.
How to post your first Facebook 3D photo in 3 easy steps
Take a photo in Portrait mode. You can do this by opening the camera app on your phone, then clicking the "Portrait" capability as illustrated below. You may get some on-screen commands such as "move closer to the object" or "move further from the object." You'll know the image is in Portrait mode when the background has naturally faded away and the image is in focus.
Open the Facebook mobile app and create a new post. From the list of post options (Photo, Video, Tag Friends, Check In, 360 Photo and more) click 3D Photo.
Choose from the Portraits folder and hit publish!
Facebook 3D photo best practices
It's easy to spice up your newsfeed on your personal or Facebook business page with a 3D photo - it certainly stands out from most other posts you'll see on your timeline. Here are a few best practices to keep in mind when posting.
Consider contrast
Contrasting colors stand out more in Facebook 3D photos - for example, a woman wearing a red shirt in front of a red wall won't stand out as much as if she was wearing a green shirt in front of the red wall.
Use layers
Because of the depth maps used, it's important to think about not only the foreground of the photo but also the background. Make it interesting and try and put your main subject within three or four feet of the camera - such as a dog in front of a stone wall. This creates visual interest on several levels.
Create texture
Through trial and error, you'll find that some materials and objects make better 3D photos than others. A good rule of thumb is to try and avoid anything that is shiny or fluid - the best 3D photos on Facebook have subjects with texture, solid edges and are matte (not shiny). Transparent objects can sometimes skew the depth sensors, so avoid things made of clear plastic or glass.
Looking ahead
As users - and soon, brands - begin to adapt to seeing and posting 3D photos on Facebook, it will be interesting to see how they're integrated into social media marketing strategies. I can envision a future where Facebook 3D photos are used to bring a new element to online selling.
In the meantime, get used to seeing images in a brand-new way on social media, as Facebook 3D photos are set to take the network by storm.
Ready to take your photos to the next level? Discover the best free photo editing software tools for beginners in 2018.