Events hold an immense amount of power in the business world.
If you believe there are plenty of better and more effective marketing tactics than events, then these statistics are sure to shock you. The event marketing industry is growing at a rapid pace due to the fact that consumers are more invested in experiences than ever before.
Forget about the out-dated reputation events often hold about being excessive and too expensive, and focus on the fact that there is absolutely no denying how crucial face-to-face interactions are when building relationships and making connections, especially in business.
The experiences your customers have when they're able to engage with your brand in-person is an invaluable aspect of the customer journey that leads to higher sales, retention, and loyalty.
Event industry statistics in 2019
The significance of an experience is just the beginning, which is exactly why staying up to date with the latest trends and statistics in the event industry is crucial for every marketer, executive, and event planner alike to ensure they stay ahead of the competition.
This article will walk you through the most important event industry statistics you'll want to know for this year and beyond.
Curious about a specific event category? Jump around to whichever topic piques your interest:
Event marketing statistics
Event planning statistics
Basic event statistics
Working in the event industry statistics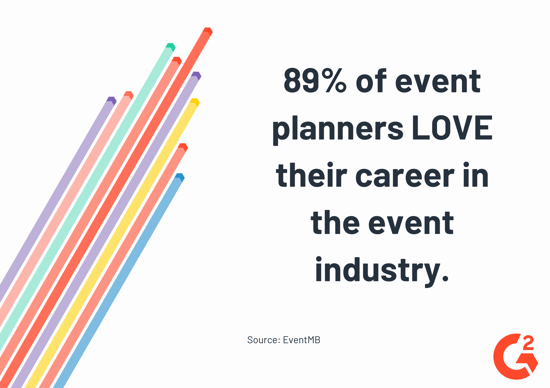 Statistics by event types
Event ROI statistics
Social media at events statistics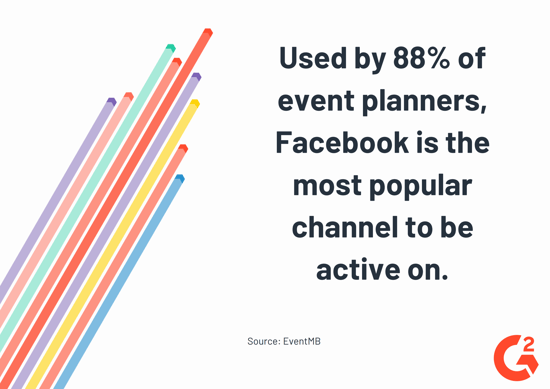 Used by 80% of event planners, LinkedIn is the second most used channel. (EventMB)
Event software statistics
TIP: Looking for specific software to help you with your next event? Take a look at the best event management platforms on the market!
Venue statistics
Sponsorship statistics
The industry that never slows down
Do you have what it takes to keep up? The event industry will continue to gain power and influence in the business world as new technologies, trends, and innovations emerge. These statistics prove that not only are events one of the most important tactics for any business strategy, but face-to-face interactions will always be a crucial element for cultivating and strengthening customer relationships–and events are the best way to do it!
Are you ready for more? Learn how to really engage your customers at events by reading the most jaw-dropping experiential marketing statistics!