We all enjoy funny and clever tweets, but some of the best content on Twitter comes in the form of videos.
Some social media users will screenshot a tweet and repost it on other accounts. Unfortunately, just like downloading Instagram videos, this isn't an option for video content.
But worry not. Today, I'm going to show you the top five free tools out there to download videos from Twitter onto your desktop or smartphone.
How to download Twitter videos
To save videos onto your device, all downloaders on this list share a common process:
Downloading Twitter videos
Open Twitter and copy the URL of the video you'd like to download.

Paste the video URL in the downloader's text box.

A download link will be generated. Depending on the downloader, you'll either need to right-click save link as

or simply click the

download

button.
Copying a Twitter URL via mobile versus desktop can be tricky. Since this step is pivotal, I'm going to do a quick rundown before getting into the free downloader tools.
Already know how to copy Twitter URLs? Jump-to the video downloaders right away!
Copying Twitter URL on mobile
Step 1: Find the Twitter video you'd like to download. Then, click the Share button located to the right of the Heart button beneath the tweet.
Step 2: Click on the option Share Tweet via...
Step 3: Click on the option Copy Link. You can now paste the URL in the downloader text and begin downloading the video onto your smartphone.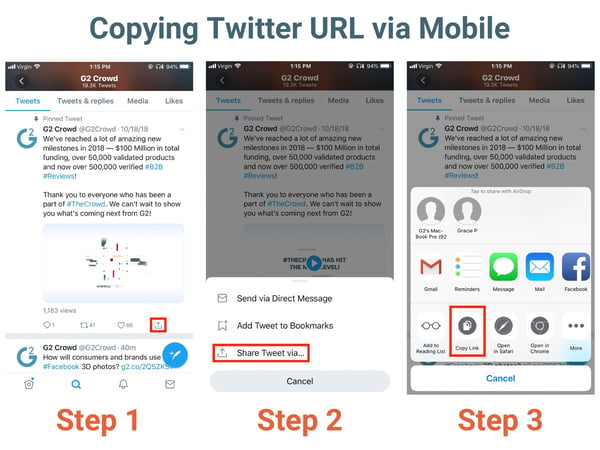 Copying Twitter URL on desktop
There are actually three options for copying a Twitter URL on the desktop, compared to one option for mobile. Pick whichever option is easiest for you.
Option 1: Open the tweet and copy the URL from your Web browser.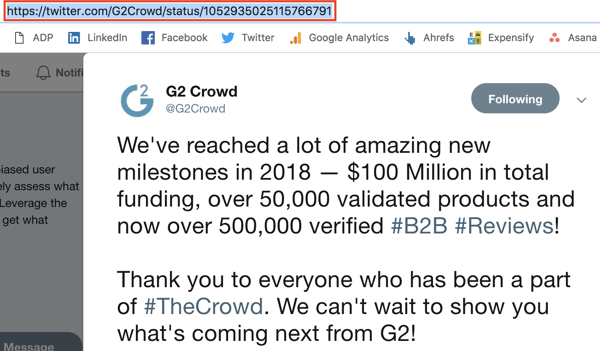 Option 2: Right click on the video and click on Copy Video Address.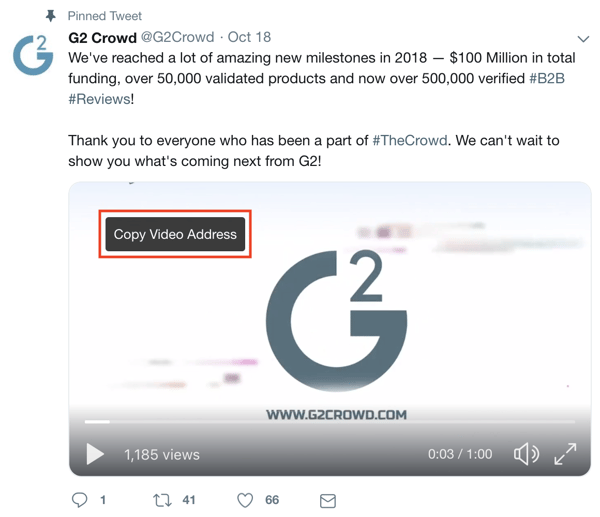 Option 3: Find the drop-down arrow and click on the first option Copy link to Tweet.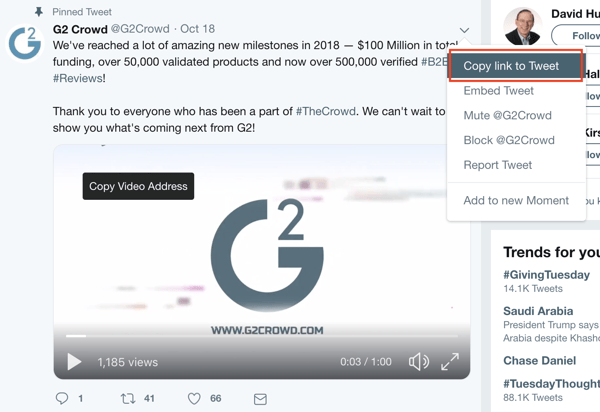 With the URL copied, it's time to head to one of these five Twitter video downloaders.
1. TwitterVideoDownloader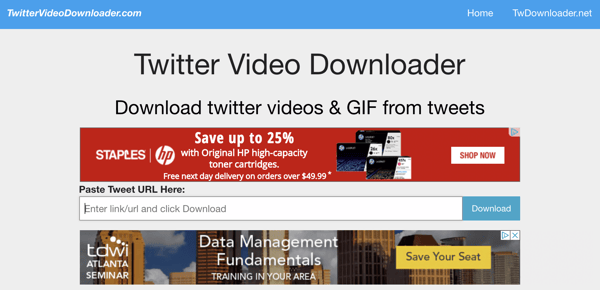 Features: TwitterVideoDownloader is one of the most barebones video downloaders on the Web. While this downloader generates links quickly, it features quite a bit of Google advertising – which could inhibit the user experience. TwitterVideoDownloader can also save gifs to your device.
2. Download-Twitter-Videos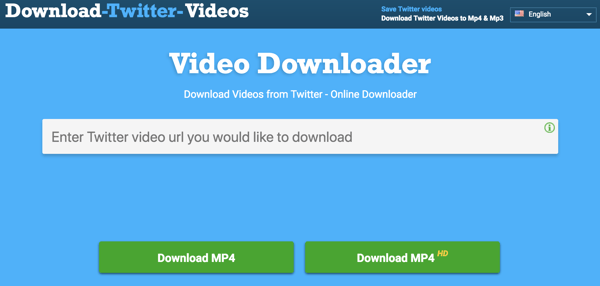 Features: Download-Twitter-Videos is a popular video downloader with a very clean and self-explanatory interface. One of the key features of this downloader is its ability to generate both standard and HD quality Twitter videos in MP4 format. Download-Twitter-Videos can also save gifs to your device.
3. twDownload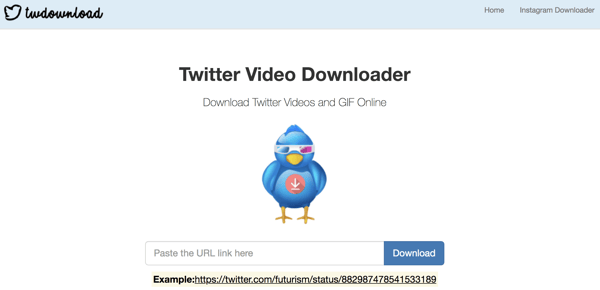 Features: twDownload is another video downloader with a minimalist interface. After pasting the video URL in the text box, this downloader will provide you with a few MP4 options of different file sizes. It's worth noting that twDownload also has a downloader for Instagram videos. twDownload can also save gifs to your device.
4. SaveTweetVid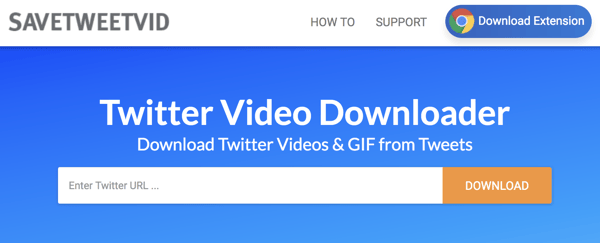 Features: SaveTweetVid features a very clean text box and overall interface, and generates links fairly quickly. One of the key features of this downloader is its Google Chrome extension – which is extremely lightweight at only 50 kilobytes. This extension allows users to save Twitter videos even faster compared to its website. SaveTweetVid can also save gifs to your device.
5. twDown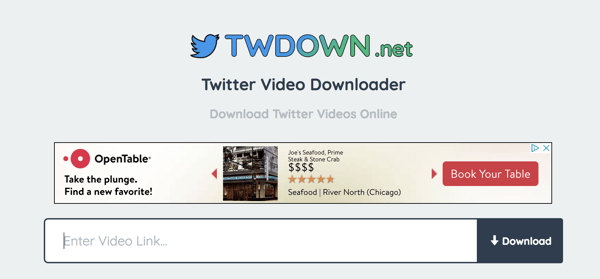 Features: twDown is the final free tool on this list with a simple interface and a small amount of Google advertising. A key feature of this downloader is a team constantly fixing bugs and updating the tool for max performance. It's worth noting that twDown also has a downloader for Facebook videos. twDown can also save gifs to your device.
Video downloader best practices
There are a few things you should know before downloading videos off Twitter and onto your device:
Beware of copyrighted material – All of the privacy statements from the downloaders on this list explicitly state to not download copyrighted material. This typically includes material from verified pages, news stations, sports channels, etc.
Credit the original poster – If you download a video and plan on reposting it to your accounts, it's common courtesy to credit the original poster.
---
Not on Twitter yet, but looking to get in on the action? Check out our guide on how to set up a Twitter account for more details.