One of my biggest pet peeves while watching a movie at home is the constant need to monitor the volume buttons.
Playing a movie with inexplicably loud explosions littered with intimate whisper scenes is a gamble in an apartment with thin walls. To save the sanity of my neighbors, I've developed a habit of turning on closed captioning. This way, explosions are at a reasonable volume and whispers aren't missed.
What is closed captioning?
Before we deep dive into the granular details of closed captioning, let's go over the basic definition.
Closed captioning definition
Closed captioning displays the audio portion of video content as text; the text can be toggled on or off.
Using closed captioning made me realize something: I've been missing a lot of nuanced moments in films and television shows. Little details that I regularly missed, like whispers and context behind body language, are given an added immersion to the experience with closed captioning.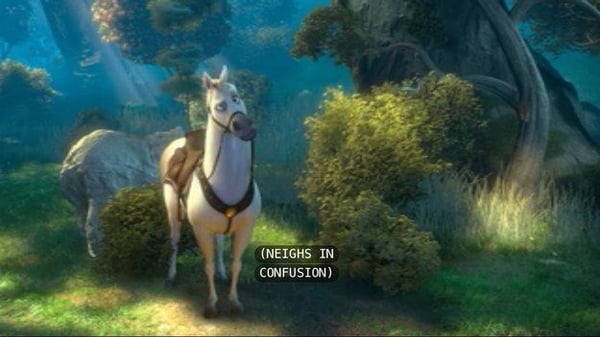 Closed captioning may be a delightful perk for someone like me, but it's a necessity for many of the approximately 37.5 million people that are deaf or hard of hearing. Additionally, in the U.S., the FCC (Federal Communications Commission) requires television broadcasts to implement closed captioning by law, and requires the provided captions to be accurate, synchronous, complete and properly placed upon the screen for optimal viewing purposes.
Now that you know what closed captioning is, I'll walk you through the details of closed captioning, its impact on media and who benefits from closed captioning.
---
How does closed captioning work?
Picture yourself watching the Super Bowl. While the game itself is largely visual, deeper comprehension of what's going on relies on the help of commentators, referees and reporters. Of course, one can get a pretty good sense of the basics, like which team is winning and which plays are being run, by just watching the game. But those that are hard of hearing or can't hear the audio for other reasons miss out on strategy discussions, referee decision context and other nuances involved. This is where closed captioning comes into play.
Closed captioning can usually be toggled on or off via your television's remote. Once toggled on, closed captions start scrolling on the screen with subtitles of the dialogue and contextual background sounds, giving the viewer full comprehension of the content without the need for audio.
You may be wondering: Where are the captions coming from? They certainly don't appear out of thin air. Some of the ways captions appear on the screen include:
Television set decoder

This method uses a decoder installed in most modern televisions. These decoders automatically populate captions for broadcasts that do not already have captions implemented. One drawback to decoder captioning is the accuracy of the captions, which are unfortunately prone to errors.
Closed captioning services/in-house captioners
With the help of closed captioning services or in-house captioners, broadcast networks can pre-implement captions on television shows. Even live shows are capable of including integrated and accurate captions. For live shows, closed captioning services providers receive the dialogue and relevant contextual background sounds a few seconds before it goes live on the air, giving the human captioners time to provide accurate transcriptions. For broadcasts that are not live, captioners provide transcripted audio captions far in advance of live airing. This method is used for YouTube videos, streaming services, television commercials and other types of video media.
Closed captioning vs subtitles
Closed captioning and subtitles are often confused because they're essentially the same thing, but were created to serve different purposes.
Closed captions
Closed captions (as opposed to open captions, which are embedded in the video and cannot be removed) are auto-generated or transcribed subtitles that can be toggled on and off by the viewer. Captions are of particular use to individuals who are deaf or hard of hearing since they include a description of background sounds, differentiate between speakers, and provide other relevant information translated into text. Closed captioning can be done by a person, by voice recognition software, or by a television decoder in either real time or during video pre-production.
Subtitles
Like closed captions, subtitles are audio transcriptions of dialogue, but are not directed to those with hearing-related issues. Subtitles are displayed within the media as open captions. Subtitles don't typically include extra contextual information such as background sounds and speaker differentiation. Subtitles are simply meant to transcribe spoken dialogue for the sake of the visual media's plot or story. For example, a movie that primarily uses dialogue spoken in English might use subtitles to transcribe that dialogue into Spanish. In fact, foreign language content in videos is the most common reason for implementing subtitles. Subtitles are usually done ahead of time and are integrated into the video.
---
Why should you incorporate closed captioning?
It's important for content to be available and accessible to everyone. According to Statista, around 2 percent of people between the ages of 18 and 64 have a hearing disability. That number jumps to 14.6 percent for those over the age of 65. Closed captions are great for language learners, too. The visible dialogue reinforces certain words and phrases and connects them to the audio, leading to a deeper connection and understanding.
Closed captioning doesn't help just TV watchers. It's a great asset to video streaming and a beneficial method to help get more views on YouTube, as it makes the content accessible by a wider audience on that platform.
Closed captioning continues to be an asset
Using closed captioning is not only a proven method for capturing a wider audience, it's also a great way to capture the loyalty of those that require them. Closed captioning doesn't have to be a burden for any media company or team when they use third-party closed captioning services and resources. Once you implement closed captions, you're on your way to a bigger audience!
---
Still looking for ways to get and maintain a bigger audience for your videos? Check out this article on how to get verified on YouTube for a video marketing edge.