At Apple's "Show Time" event, the tech giant introduced a variety of new services coming soon, including a… credit card?
Twitter users are skeptical, to say the least, comparing this new service to the Magnises card – Billy McFarland's first fiasco, prior to the Fyre Fest marketing nightmare. But, we can all agree that we have at least a bit more faith in Tim Cook.
Update: The Apple Card officially launched in the U.S in August 2019.
What is the Apple credit card?
The Apple credit card, or Apple Card, is a virtual credit card that works exclusively in the iPhone Wallet app. There is also a physical Apple Card – a titanium credit card with no card number, CVV security code, expiration date, or signature. Instead, these assets are stored in the Wallet app. Users can sign up on their iPhone and use the virtual card via Apple Pay within minutes.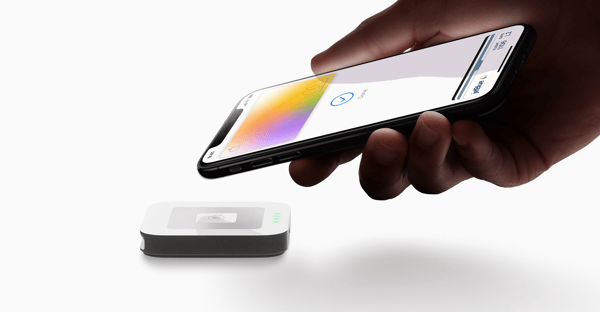 Through an easy-to-understand interface, Apple states that this new service helps customers achieve a "healthier" financial lifestyle. By tapping on the card within the Wallet app, you can see your recent transactions, broken down by category with colors. Plus, if you don't remember a certain purchase, you can see the location of your transactions. But the real game changer here is the "Daily Cash" feature. The Apple credit card offers 3 percent cash back on Apple purchases and 2 percent cash back on all other purchases when using Apple Pay, daily. These credits can be applied directly toward future purchases.
TIP: Learn how to use Apple Pay and find businesses near you that accepts it for purchases.
But, why the sudden push? Apple Pay will surpass 10 billion transactions and be available in 40 countries this year. Did you know that 70 percent of businesses in the U.S. accept Apple Pay? That even seems low compared to Australia's 99 percent acceptance rate.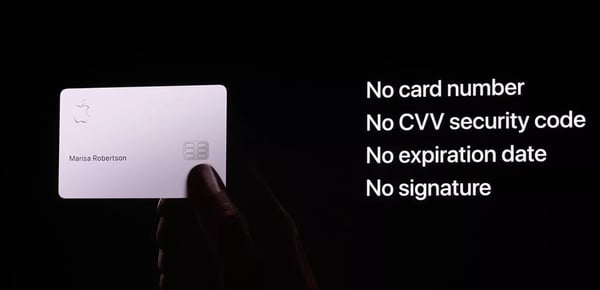 For those purchases that aren't compatible with Apple Pay, there is a physical Apple Card, but it offers only 1 percent back in Daily Cash. The titanium card doesn't display any information other than your laser-etched name. There are no late fees, annual fees, international feed or over-limit fees. Similar to other credit cards, there are payment plans available.
The tech behind the Apple Card
If you plan to use the virtual card across multiple devices, you'll have different credit card numbers for each one. While the idea of a dynamic credit card is a few years old, the company hopes to cut down on online credit card fraud by making it next to impossible.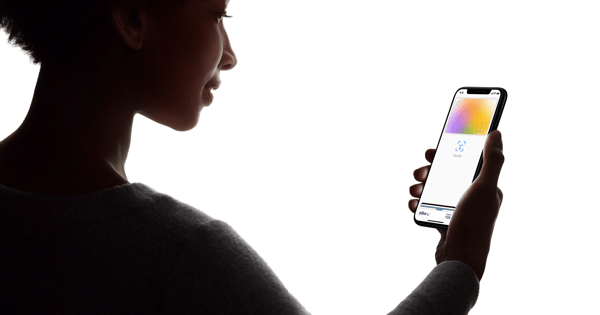 Apple Card is the first virtual card with a rotating security code that's protected by a biometric, like Touch ID or Face ID. Credit card data is stored a security chip in the device called the secure enclave.
Other credit cards do offer biometric security, whether it's built into the card itself or the card machine. But, neither of those solutions address the threat of online credit card fraud.
If someone steals the physical card, they won't have the credit card number or other details. If your phone is stolen or lost, they can't access the card without your fingerprint or well, face.
How Apple Card processes payments
While the credit card might not be created by a bank, it's certainly backed by one. Apple is partnering up with Goldman Sachs and Mastercard to issue the Apple Card.
I'm sure you're asking yourself, "Will Apple have access to my data?" The answer is no. The partners are making some big promises. Apple won't know what you bought, where you bought it, or how much you paid for it. Goldman Sachs says they won't sell your data for advertising purposes.
As the Summer 2019 launch date approaches, there will be a lot more on this. Stay tuned!
Apple is disrupting the market
And not just the credit card market. At the same event, Apple announced a few different subscriptions coming soon, including AppleTV+, Apple News+, and Apple Arcade.
Apple TV+
The updated TV app will now feature original content as well as the option to add on other subscriptions services like HBO, Showtime, and Starz. Apple TV+ will work on iOS and macOS, plus select smart TVs and streaming devices.
Apple News+
For $9.99/month, Apple News+ subscribers will have access to 300+ magazines and digital publications, like People, Vogue, Wired, etc.
Apple Arcade
Apple Arcade will launch as an ad-free gaming service for games across all Apple operating systems. The app will launch with over 100 games, all accessible offline.
So... what doesn't Apple do?
As if Apple wasn't already a part of our daily lives, the company is dipping its toe further into the services side of software and straying away from their historical bread and butter, hardware. What do you think about Apple expanding its 'ecosystem'?
What does that mean for the future? As digital threats like online credit card fraud constantly evolve, we're likely to see companies like Apple tackle these challenges head-on for consumers. Learn more cybersecurity trends to look for in 2019.