It's really no surprise that the marketing space continues to get more and more cluttered.
Competing marketing messages and marketing channels are growing, the digital space is becoming more saturated, and technology continues to advance.
The rise of the internet of things (IoT) has enabled customers to become hyperconnected across varying devices like desktops, laptops, tablets, and smart devices. As a result, marketers are searching for the best ways to provide lasting, positive brand impressions throughout a fragmented customer experience.
As a result, marketers have started taking a nontraditional approach to reach consumers through account-based marketing (ABM) strategies. Simply put, instead of using marketing tactics to target consumers in a blanketed "spray and pray" approach, ABM focuses all marketing efforts toward targeted accounts.
These are then broken down to the key decision-makers. From there, you can target the right audience using highly relevant and personalized marketing tactics and messaging.
Core components of an ABM strategy
Continue reading to learn about six core components that can help you launch a successful ABM strategy.
6 core components of an ABM strategy
Align sales and marketing
Identify target accounts and build personas for decision-makers
Pinpoint appropriate channels and tactics
Develop personalized content
Build brand advocacy
Measure success
1. Align sales and marketing
You've probably heard the phrase "sales and marketing alignment" time and time again, but the practice itself is often difficult to implement. What's the key factor? Open and consistent communication across the two teams.
At the end of the day, both marketing and sales has the same end goal — bring more business to the company. To create a successful ABM strategy, it's critical for sales and marketing to have continuous conversations to deliver a coordinated, targeted account approach.
Traditionally, marketers would use strategies and tactics to bring in qualified leads and sales. Then, they would follow up with those leads to try to generate new revenue. However, for an ABM approach to work successfully, marketers and sales must stop working in silos with disjointed efforts and come together with one focus. Marketing and sales should first schedule a meeting to brainstorm ideas and define goals, objectives, and key success metrics.
It's imperative to define levels of involvement for both sales and marketing before starting, which allows teams to hold each other accountable. Furthermore, teams should schedule regular meetings to touch base. In these meetings you can discuss any updates surrounding targeted accounts and decision-makers, review the content calendar and performance, and assign any action items.
2. Identify targeted accounts and build personas for decision-makers
Sales traditionally focuses on the account level first, then moves on to building relationships with the account decision-makers. Since salespeople have direct conversations with customers and prospects, they have knowledge of industry trends. Marketing and sales can then come together to build buyer personas based on these criteria.
These buyer personas help guide marketing personalization endeavors. They include not only customer pain points, but also their specific needs, demographic traits and behavior. Salespeople will be familiar with their needs and demographic traits. You can also do research to glean additional information as well as use predictive analytics and machine learning to gather insights from consumers' online behavior.
3. Pinpoint appropriate channels and tactics
Once you have your buyer personas, you can determine the precise channels and tactics to reach decision-makers within your targeted accounts. Having that direct contact is essential. It will allow you to have a more conversational marketing approach.
If a customer or prospect within a targeted account frequently uses social media, it's important to reach them on those channels. Marketing and sales can work together to monitor social media activity and reply to status updates. They can also send them direct messages on social channels with personalized marketing content.
It's important to note that you don't have to choose only one channel. You can use an integrated, multichannel marketing approach if that's what will be most effective. Again, this strategy makes all of your ABM initiatives feel extremely conversational in nature, which will assist you in building personal relationships.
4. Develop personalized content
After identifying the best channels to reach your targeted customer or prospect, you can start developing personalized content for them. Consumers don't want to read or engage with content that isn't relevant to their needs. This is where your ABM approach will really start to resonate with your targeted accounts.
To develop personalized content for a targeted account, sales and marketing should come together to analyze industry trends. These include company-level insights like rankings, positioning, and competitor information. From there, you can further personalize content to establish a one-to-one approach.
Personalized content includes emails, social media, webinars, direct mail, landing pages, digital ads and more. At the end of the day, you want your content to provide real value to your contacts' business needs.
5. Build brand advocacy
Now you may be thinking, "What does brand advocacy have to do with ABM?" A lot, actually. 85% of marketers said ABM provided significant benefits to retain and expand existing client relationships. While we've mostly talked about generating opportunities from new accounts, it's important to keep your customers in mind to continue building concrete relationships.
For those unfamiliar, brand advocates are highly satisfied customers who go out of their way to actively promote the products they love and care about. When you use an ABM approach, you can easily identify your satisfied accounts, not just individual contacts. You can then use ABM tactics to target your brand advocates for renewals, crossing-selling opportunities, and upselling opportunities to generate additional revenue.
In addition, brand advocates are your best salespeople. They can help you promote your content and products via word-of-mouth marketing with the help of brand advocacy software.
This will increase your company's brand awareness and is often seen as more authentic, since it is coming from someone outside of your company.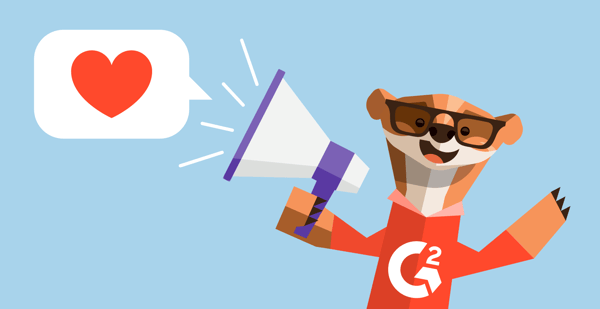 6. Measure success
As mentioned previously, it's imperative for sales and marketing to agree on key success metrics. Only then can they come together to determine if their ABM campaigns are proving ROI. Remember that you are evaluating the percentage of target accounts reached and how many of those accounts converted into customers, as opposed to leads converting into customers.
While not every ABM campaign will yield the same success metrics, you can analyze some indicators. These include pipeline velocity, or how long it takes to turn your accounts into customers, deal size and upsell and cross-selling revenue from current customers.
These six core components will assist you in creating a successful ABM strategy, which can lead to larger deal sizes, quality customer referrals and faster deal cycles.
Want to learn additional ways to align your sales and marketing teams? Discover how to improve your content marketing strategies when sales and marketing join forces.