Looking for ideas for a New Years resolution that you might actually be able to achieve?
Something that won't make you feel bad about yourself, or like a failure if it goes slightly off the rails? Something more unique than dropping that holiday weight?
Well, have no fear - we've put together 11 totally unique New Years resolutions with the guides to make them happen for you.
You already know the statistics - 80 percent of New Years resolutions fail by February - but we believe you can be part of the 20 percent! The key is to just use January as a jumping-off point by which to make small steps toward changing a component of your life for the better. Whether your New Years resolution is about your job or yourself, we're rooting for you!
New Year, New You: 11 New Years Resolutions
Here are 11 unique New Years resolutions to consider.
Get serious about a social media detox
If you're anything like the majority of people, you probably spend way too much time looking at screens. In fact, the average adult spends about two hours a day on social media, and the average teen spends a jaw-dropping nine hours a day on social media. I think we can all agree that it would be in our collective best interest as a culture to be a bit more mindful about screen time - and sometimes, the first step to that is a social media detox.
That's right - no Facebook, Instagram, Snapchat or Twitter for however long you deem the right amount of time. The first step? Taking the plunge and just getting rid of your social media apps. Then, it's essential to hold yourself accountable. You can do this by deleting your social media accounts and apps.
Whew - feel that? It's a sigh of relief, knowing how much time you've freed up for authentic communication with loved ones. How you fill your time is up to you, but it might be helpful to your detox to make notes or journal on the new things you've learned about yourself and your relationships without the crutch of social media.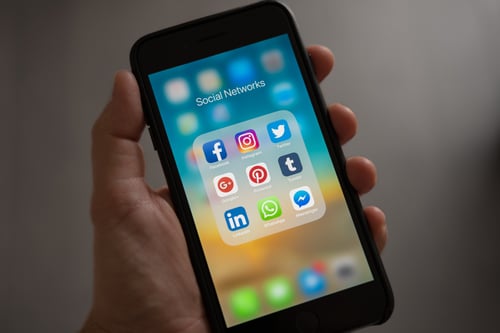 Cut out toxic people
2019 is all about being choosy with who you spend your time with - and that means cutting out the people who have a toxic presence in your life. That includes people who make you feel bad about yourself, people who take but never give, and people who you spend too much time comparing yourself to.
Often, this starts and ends on social media. Take inventory of the people you're friends with or follow - do you really need to be comparing yourself to influencers with unattainable closets, wallets or bodies? Probably not. Hit that block button, and hit it hard.
Here's how to block someone on every social media channel in 2019.

Build (or grow) your personal brand
You've undoubtedly heard the phrase "grow your brand," but what does it mean for an individual? In general, it means branding yourself as a sort of business - capitalizing on your greatest talents and offerings, and packaging them in a pleasing way for consumption. A big step toward making this happen is establishing a branded social media presence - and that means opening business accounts on the main social media platforms, or transforming your existing business platforms to reflect your brand. The good news? They're all free, and we've put together an easy guide to get you started.
Check out how to build your brand with social media in 2019, or how to change your social media URLs on every platform.
Find (or create) a fulfilling job
Nothing is more frustrating than having an unsatisfying job. Whether the pay is substandard or you just don't feel connected to the work you're doing, it's easy to see how an unfulfilling job could impact your quality of life. And, with more than a third of our lives spent getting to and from work as well as at the job itself, it's important to make sure that work is a good experience. Unfortunately, more than half of people don't feel fulfilled by their work, leading to stress in other areas of our lives.
Make it a goal in 2019 to find - or create - a fulfilling job. This often begins with absorbing new networking tips to find a better opportunity. And, once you get in the groove of applying for new jobs, you'll need some help with all the documentation, and our business letters hub has everything you'll need, including templates for letters of resignation, recommendations, inquiry letters and more.

Get a new title at work
Job satisfaction is more than just your salary - in fact, recognition from higher management and peers can often lead to a better overall job experience. But you're putting in the hours and you've been at your company for some time - there's a good chance that you're after a new title. That's a great and attainable New Years resolution.
Before you set out to get a new title at work in 2019, start by establishing your current job description. Are you checking all the boxes? If you're not, put a plan in place to make sure that you're exceeding expectations in your role as it stands now. This could include boosting your productivity or finding a time management strategy that will help keep you on task.
Next, once you've accomplished that, find out what the position you're after requires in terms of a job description. If it doesn't exist yet, you can go above and beyond by drafting your own and bringing it to your meeting with your manager. Here's 50 popular job descriptions, plus a template to create your own.
Commit yourself to ongoing learning
Ongoing learning can look different for different people. For some, it might be taking a free online class or watching some YouTube videos in an area that interests you. For others, it may be going all the way to get a master's degree or finishing a degree you have in progress. Whatever your motivation, continuing your education is a huge driving force that can advance your career. More certification or training can make you an even more attractive candidate when it comes to applying for jobs.
Additionally, you can add value to your current workplace with more training, which may lead to a new title or salary increase. For employers, a more educated workforce means upping your level of customer service and client satisfaction. Additionally, you're encouraging your employees to go after their own interests, which can increase employee loyalty by way of feeling more supported.
Turn a hobby into a side hustle
It's never a bad thing to have a little bit more money - and I'm sure your 2019 goals would go a bit smoother with some extra cash coming in. Maybe you're angling for a raise at work, or you want to turn something you already enjoy into a steady cash flow. Hey, it's totally possible! Two of the most popular ways to make money via a side hustle are through things that you're probably already doing - watching YouTube videos and surfing social media. Have you ever wondered how much YouTubers make? Or how to become a social media influencer? It's totally possible.
However, if you're more of a behind-the-scenes kind of hustler, you might have another hobby that you could merchandise - a craft or skill that's monetizable. Once you learn to market yourself, you're golden. Here's a full guide to marketing, plus a template for a marketing plan. Make it a goal in 2019 to set your personal marketing plan into action!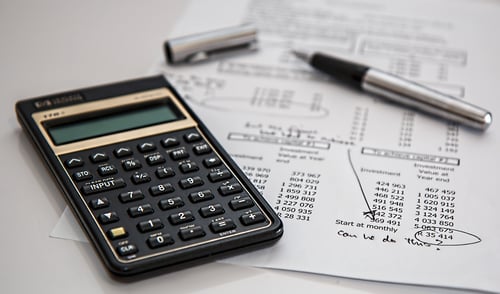 Make a budget and stick to it
If the thought of making a budget - and sticking to it - makes your stomach turn, you're not alone. Money is hard to talk about, and even harder to get a handle on. But it's not impossible; all it takes is an honest conversation with yourself about what you make, what you spend and what your goals are. It's completely possible to do this on your own, or there are lots of resources out there that can make it easier as well.
For example, Mint is a great budgeting tool that can automatically categorize your purchases. Additionally, if your financial circumstances are changing or complicated, you may want to enlist the help of a professional. A financial advisor is not out of reach for you - surprisingly, it's often very inexpensive to get professional financial advice - or even free!
If you're new to budgeting, check out our guide on how to make a budget, which also includes a free budget template.
Develop healthy habits
I know the headline says that these resolutions aren't about losing weight, and that's the truth - but there's a lot more to developing healthy habits than just weight loss. Getting more sleep, meal planning for whole nutrition, limiting screen time, eliminating stress, decluttering and meditating are all healthy habits that everyone can strive for in 2019. Luckily, we live in a technology-driven world where there are apps and devices to help us with all of these.
Check out nine ideas to grow healthy habits here!
---
I hope these resolutions inspire you - not to pick an unattainable goal, but to think about what's important to you in 2019, and how you can move forward to achieve it. You've got this!